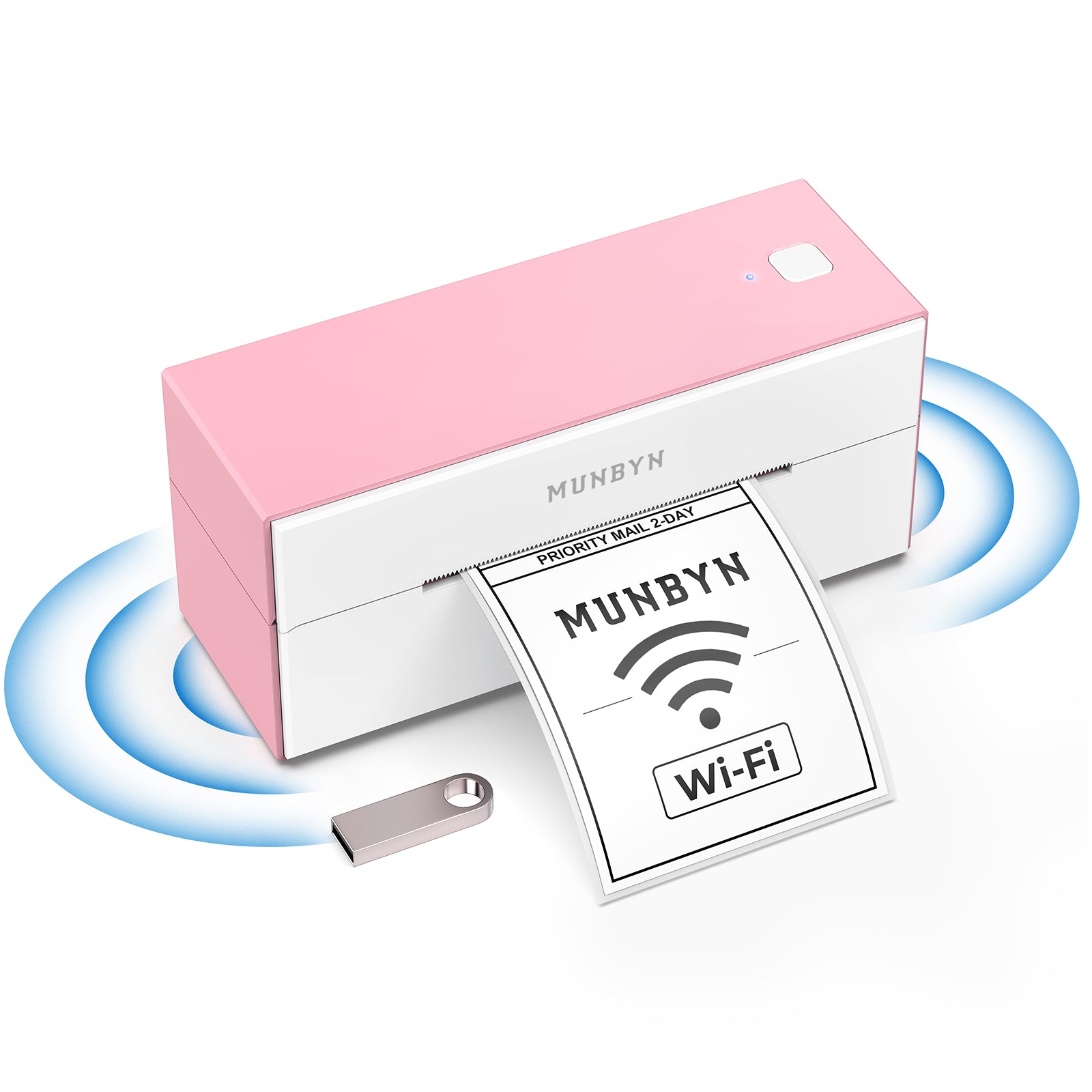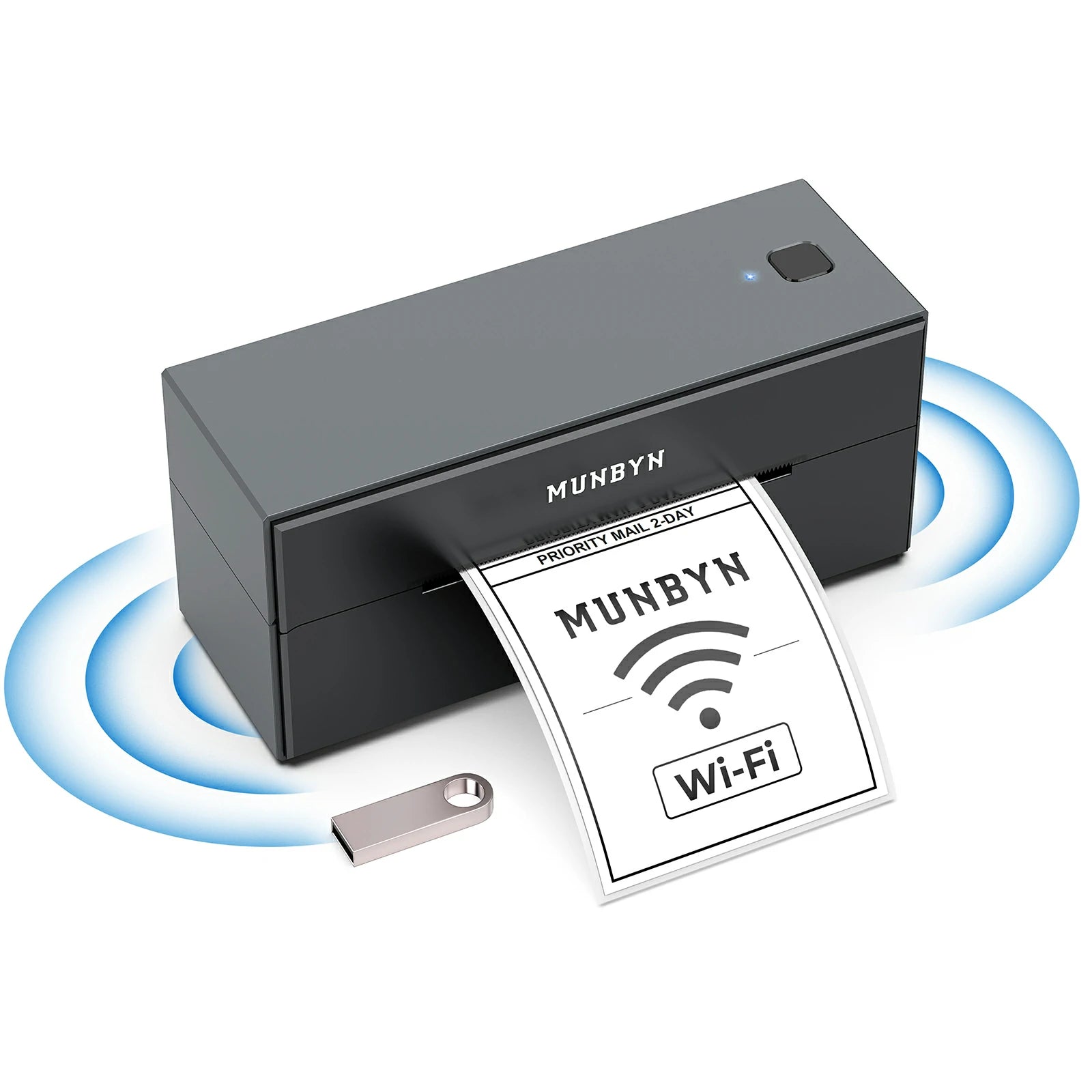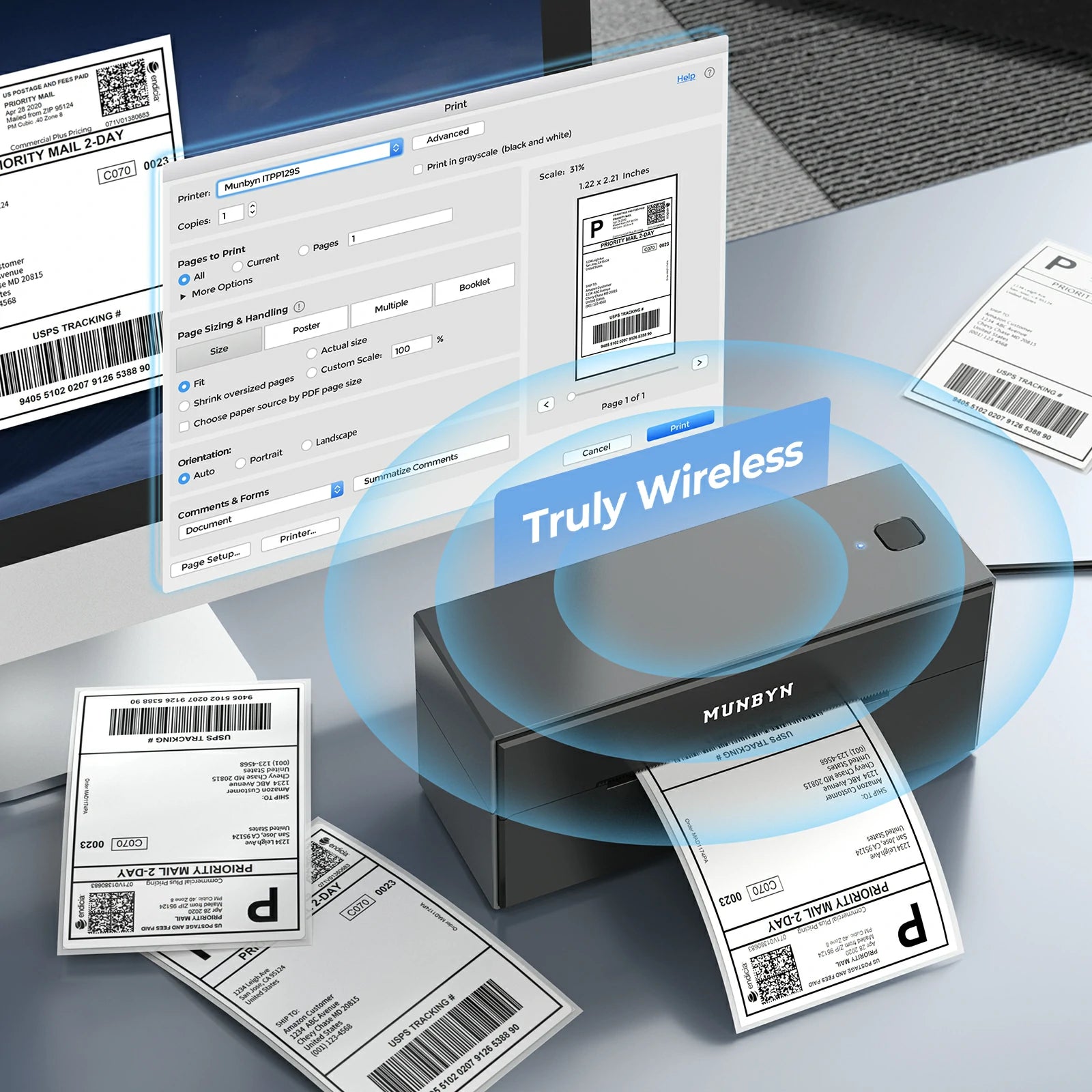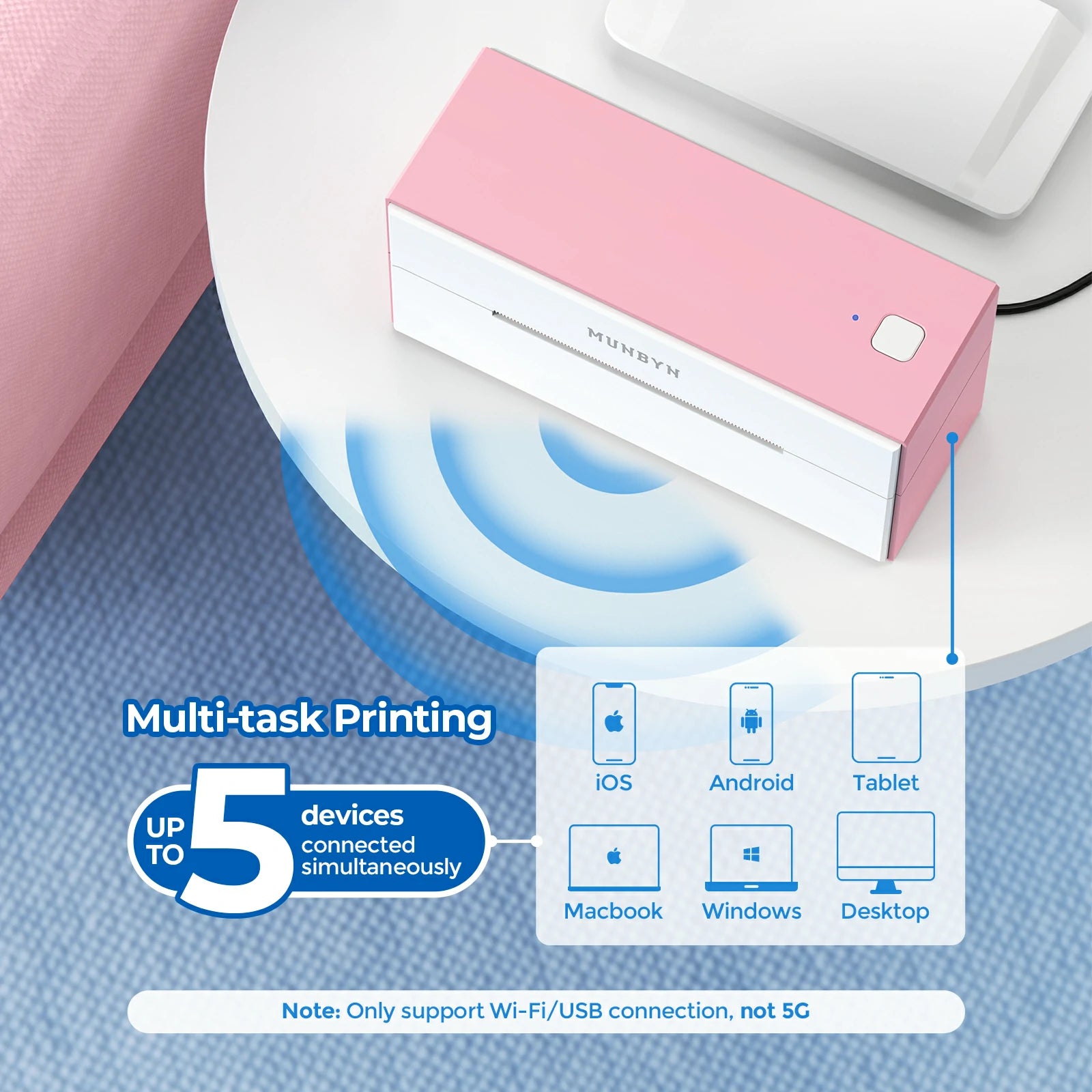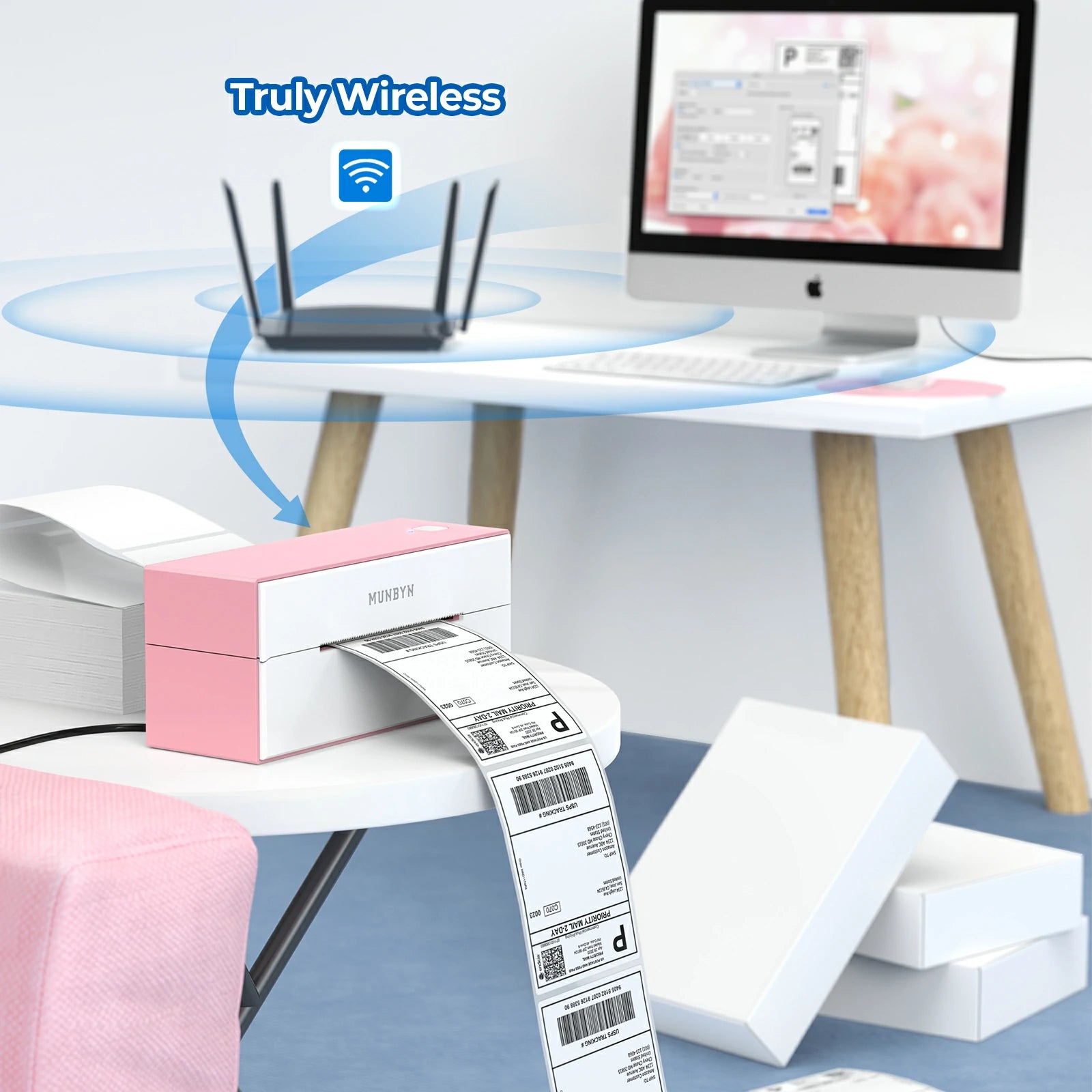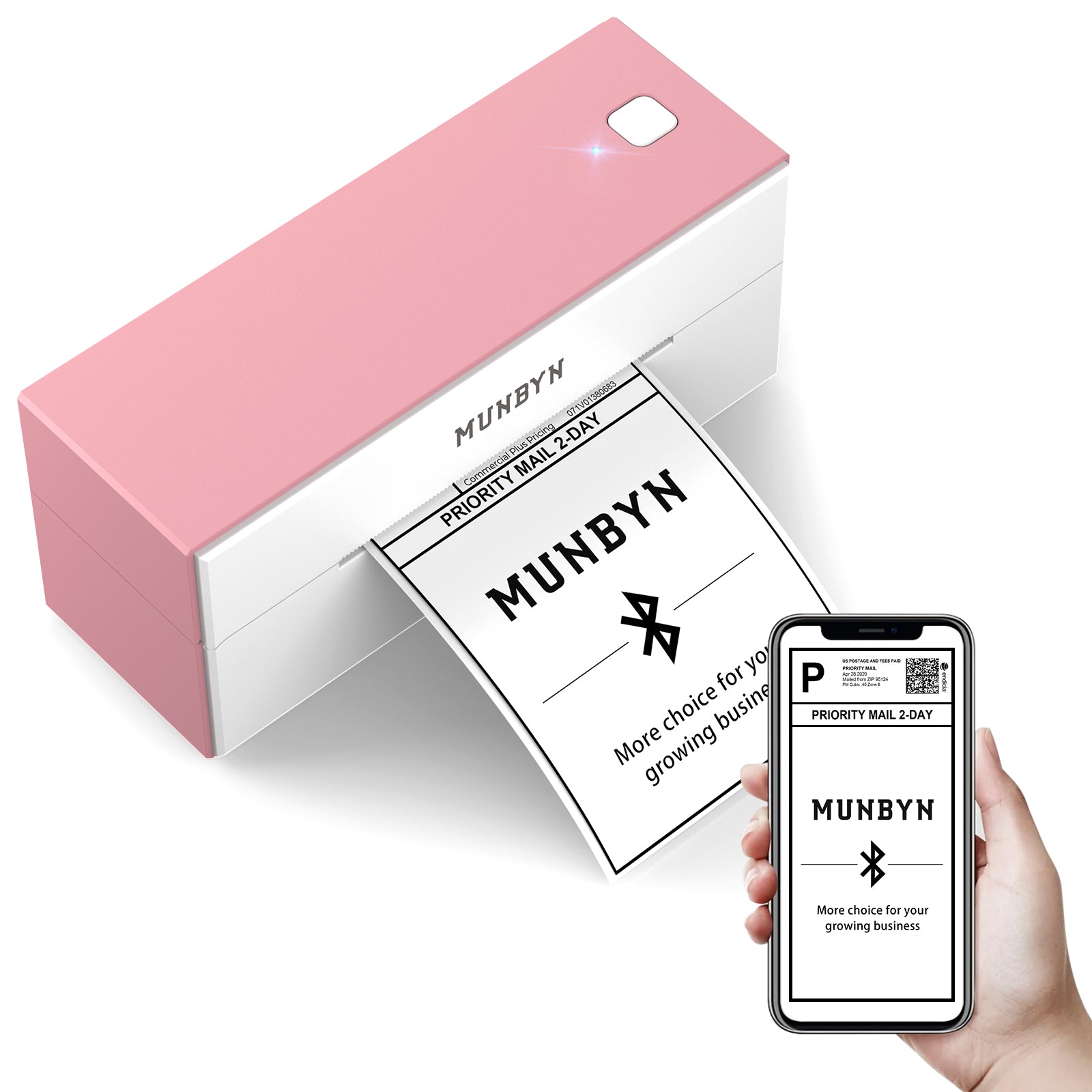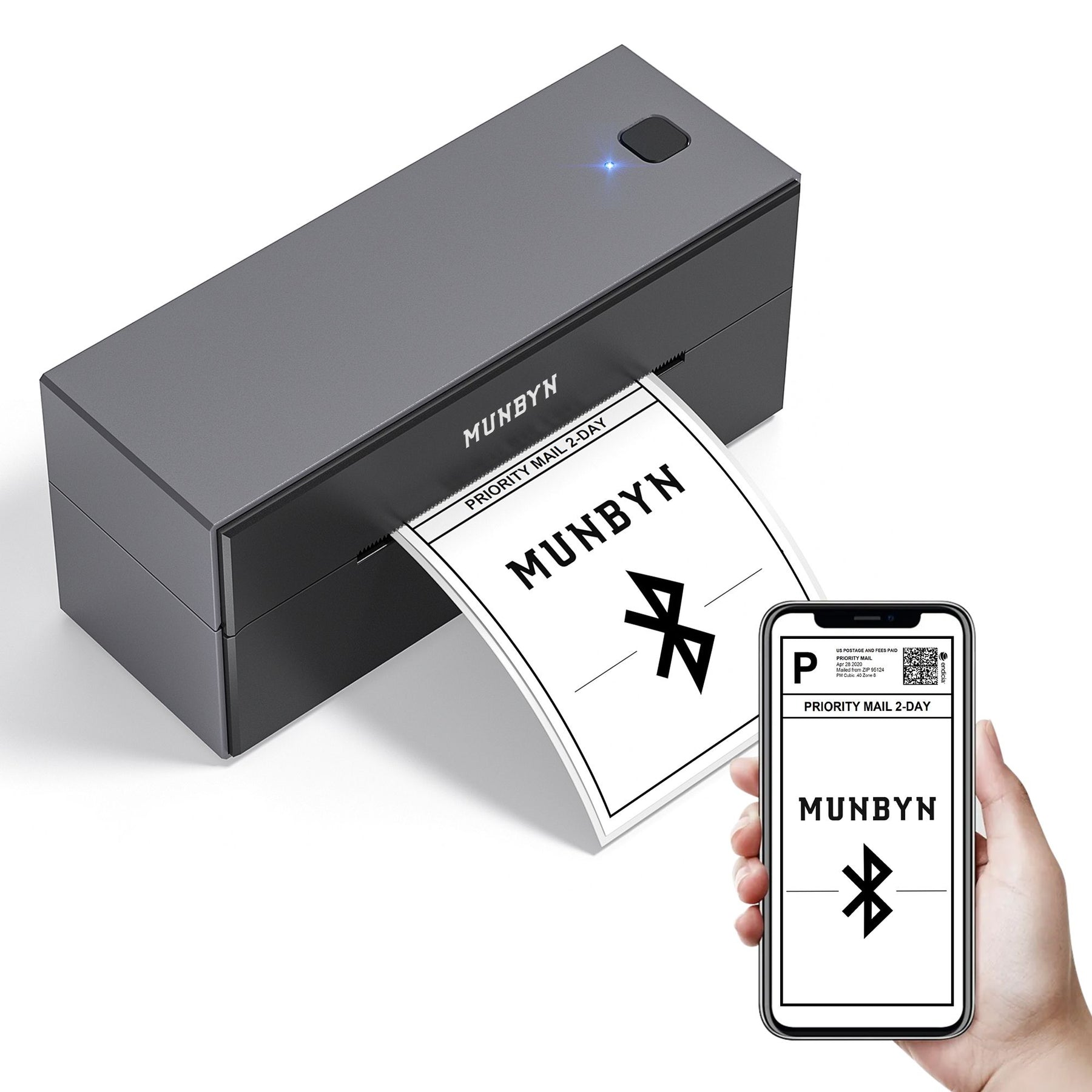 MUNBYN Wi-Fi Thermal Label Printer P129S
Wi-Fi
· Connectivity Technology: Wi-Fi
· 💡Note: Only support Wi-Fi/USB connection, not 5G.
When connecting the printer to Wi-Fi, select 2.4 GHz instead of 5 GHz.
· Up to 5 Devices-Multitasking Printing.
· Paper Width: 25.4mm-110mm (1″- 4.3″)
· No need for any ink and toner. Black-Print Only.
Free Shipping on Order £75+
14-Day Return Policy
2-Year Warranty

Wireless Printing
MUNBYN P129S wireless label printer supports two types of connection: USB and Wi-Fi. With Wi-Fi, you can easily connect your devices and print wirelessly from iPhone, Android, Mac, Windows, and iPad. If you are in a situation without a network, you can use USB to connect to your computer for printing.
Versatile Compatibility
MUNBYN P129S wireless shipping label printer is compatible with major shipping platforms such as Amazon, UPS, eBay, and FedEx. It also works with ShipStation, ShippingEasy, Shippo, Shopify, Amazon and more marketplaces. You can easily print thermal labels at a speed of 150mm/s with a high-resolution 203 DPI print head, without worrying about running out of ink.
Customize Labels Easily
Use the MUNBYN Print app to create any label you need. Just download the app and connect your printer to your mobile device via WiFi, and you are ready to print. Whether you require product labels, barcode labels, thank you stickers, or business stickers, you can find a fitting template in the app. The app supports label widths from 25mm to 110mm, and offers an array of fonts, styles, and patterns.
Easy to Set Up
To set up the MUNBYN P129S wireless printer via Wi-Fi, you need to follow these steps:
● Insert USB drive into computer, run driver installer for Windows/MAC.
● Ensure computer and printer connect to same Wi-Fi.
● Enter printer's Wi-Fi IP address in Printer&Scanners settings.
You can now print wirelessly from your computer or phone using the MUNBYN P129S printer.