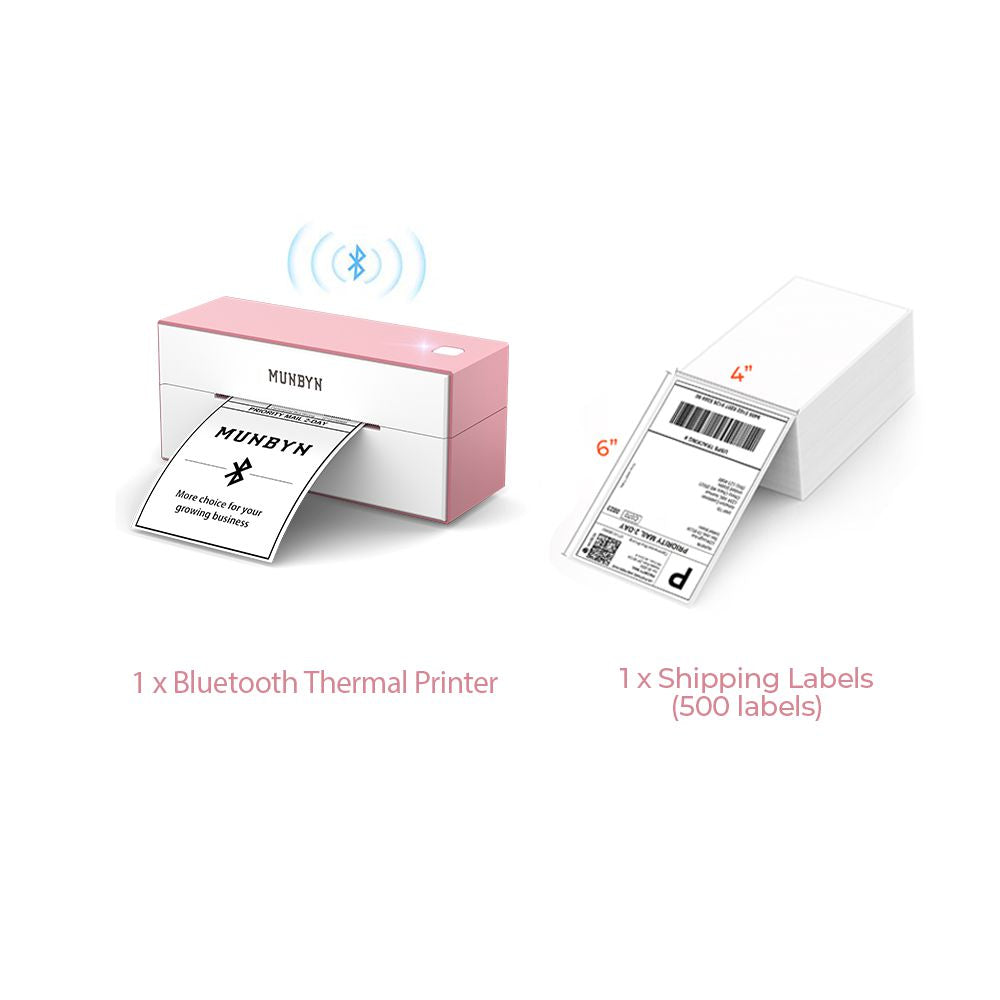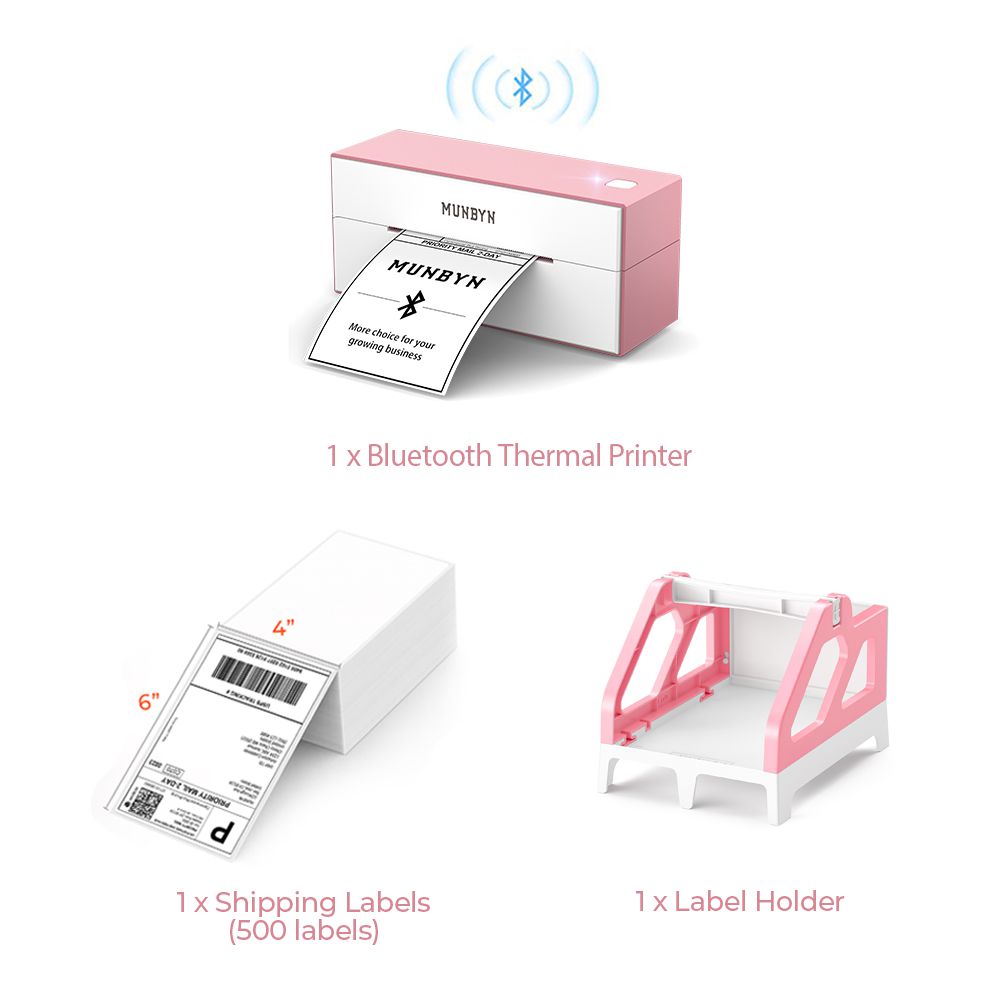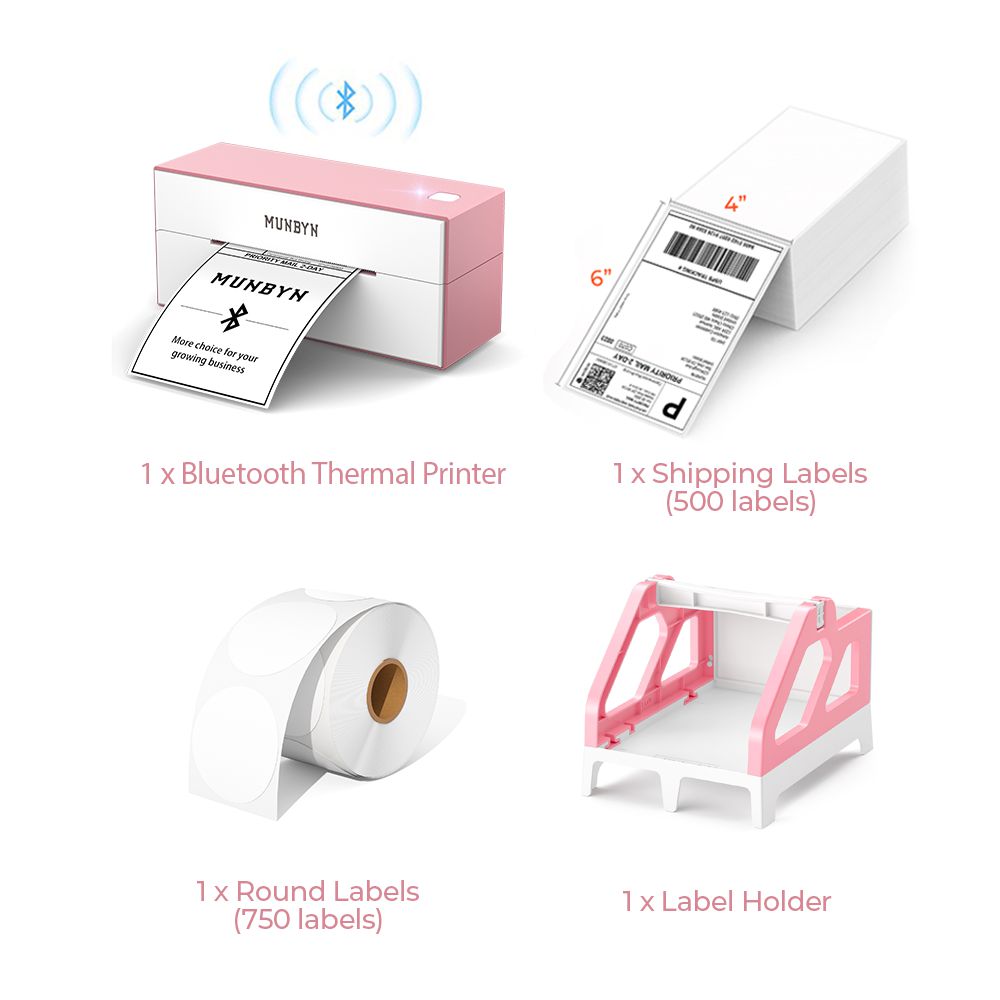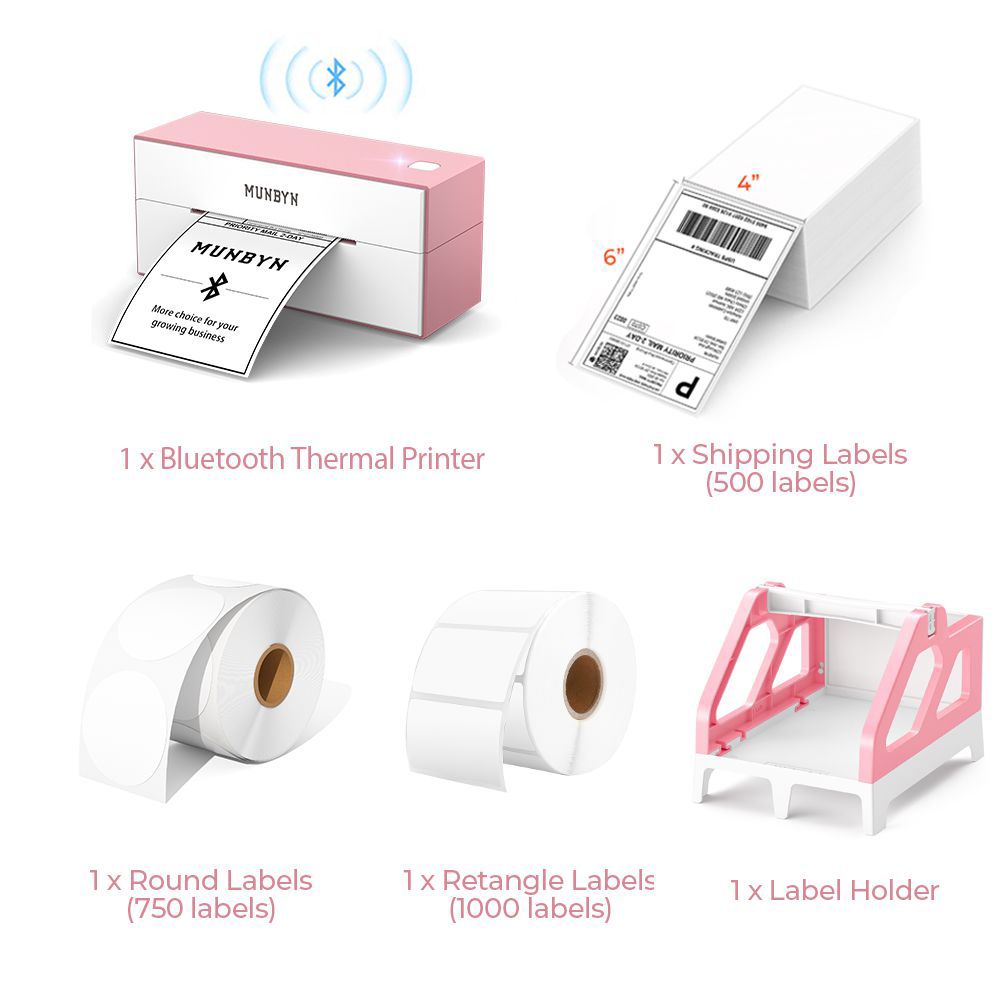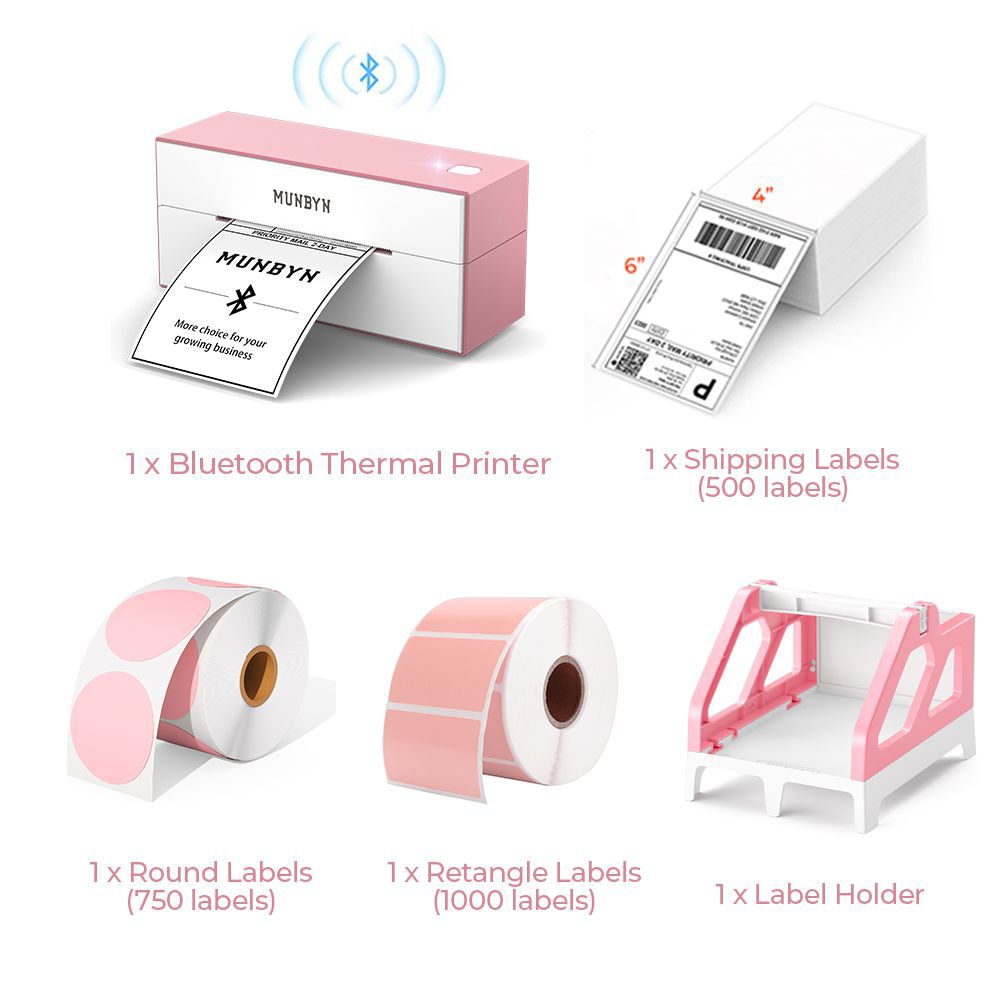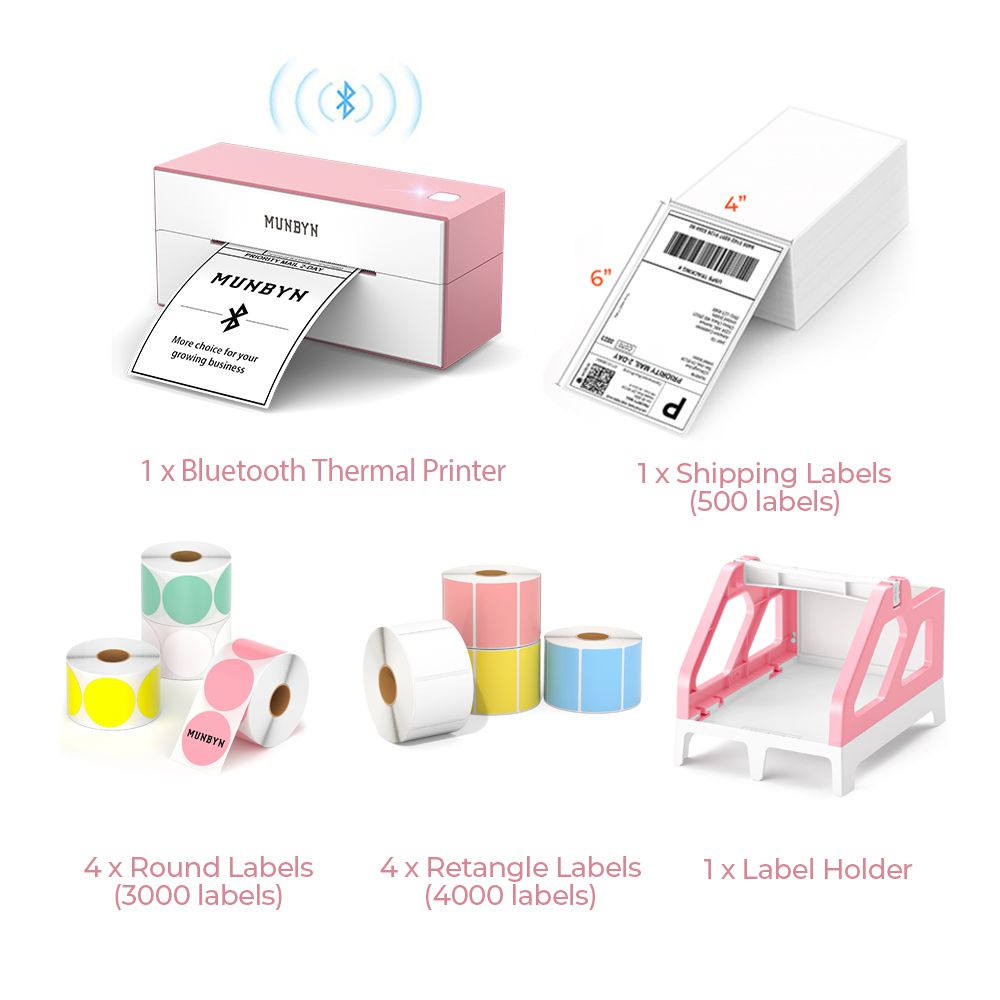 MUNBYN Bluetooth Thermal Label Printer P129 Starter Kit | Pink
Bluetooth
· Bluetooth is only available for phones and tablets, while PCs and laptops can only be connected via USB.
· Print speed up to 72 labels per minute (150mm/s)
· Paper Width: 25.4mm-110mm (1″- 4.3″)
· No need for any ink and toner. Black-Print Only.
Free Shipping on Order £75+
14-Day Return Policy
2-Year Warranty

Use Munbyn App To Print Labels Via Bluetooth
As for connectivity, MUNBYN P129 thermal printer makes it easier for users to print thermal labels because you can connect to it via Bluetooth. This also means that you can connect different kinds of devices to it. Whether you prefer to plug into a USB port or connect wirelessly, this printer will suit your preferences.

You will also get a free label editor app called MUNBYN Print when you purchase the Bluetooth printer. This helps you create labels and stickers easily with hundreds of elements, frames, fonts, art, and background. They can all deliver high-quality prints when it comes to thermal stickers. Its app offers over 15 label themes and 600 symbols to choose from, all of which can help you personalize your labels.
Download Munbyn Print APP
Android
Click to download
Apple
Scan to download