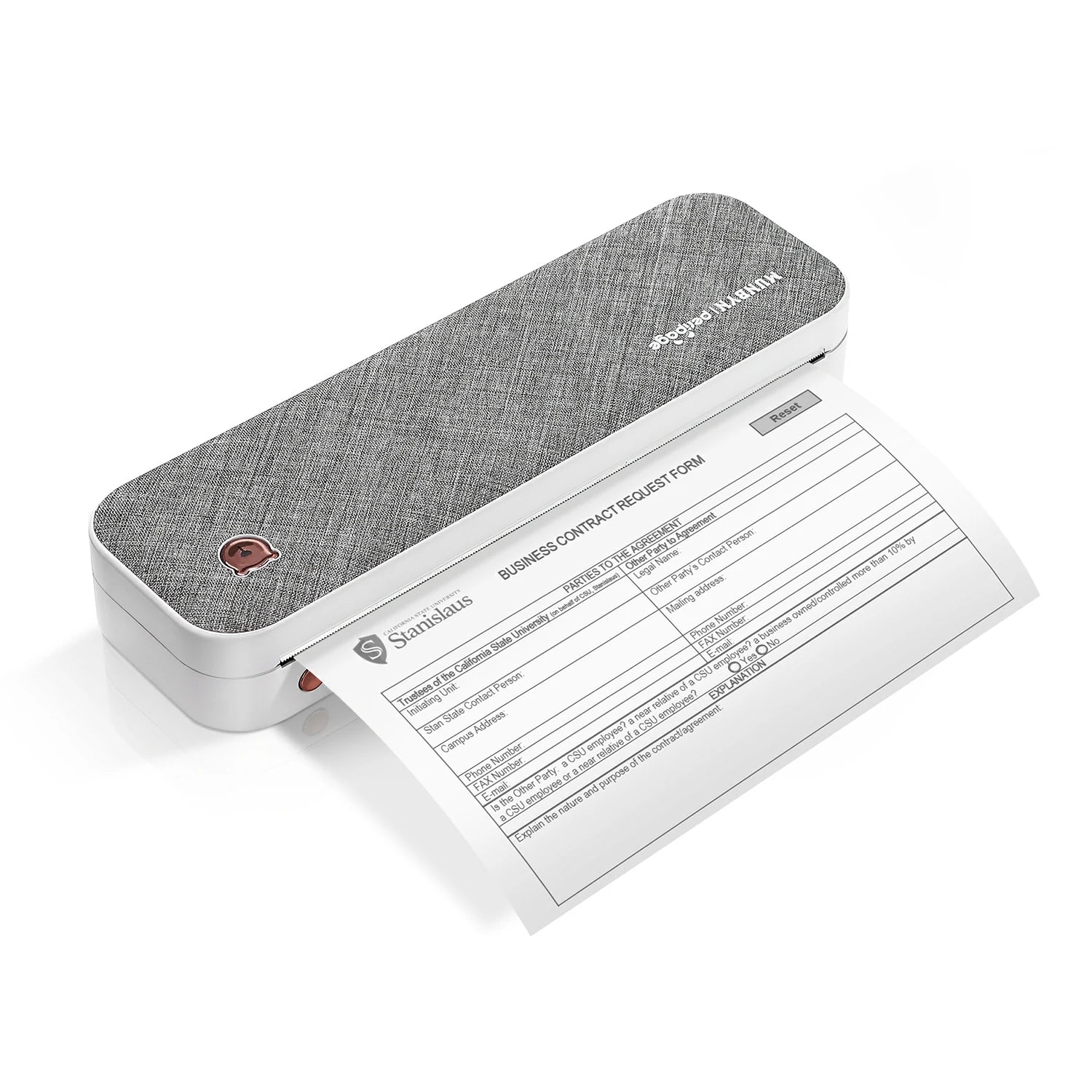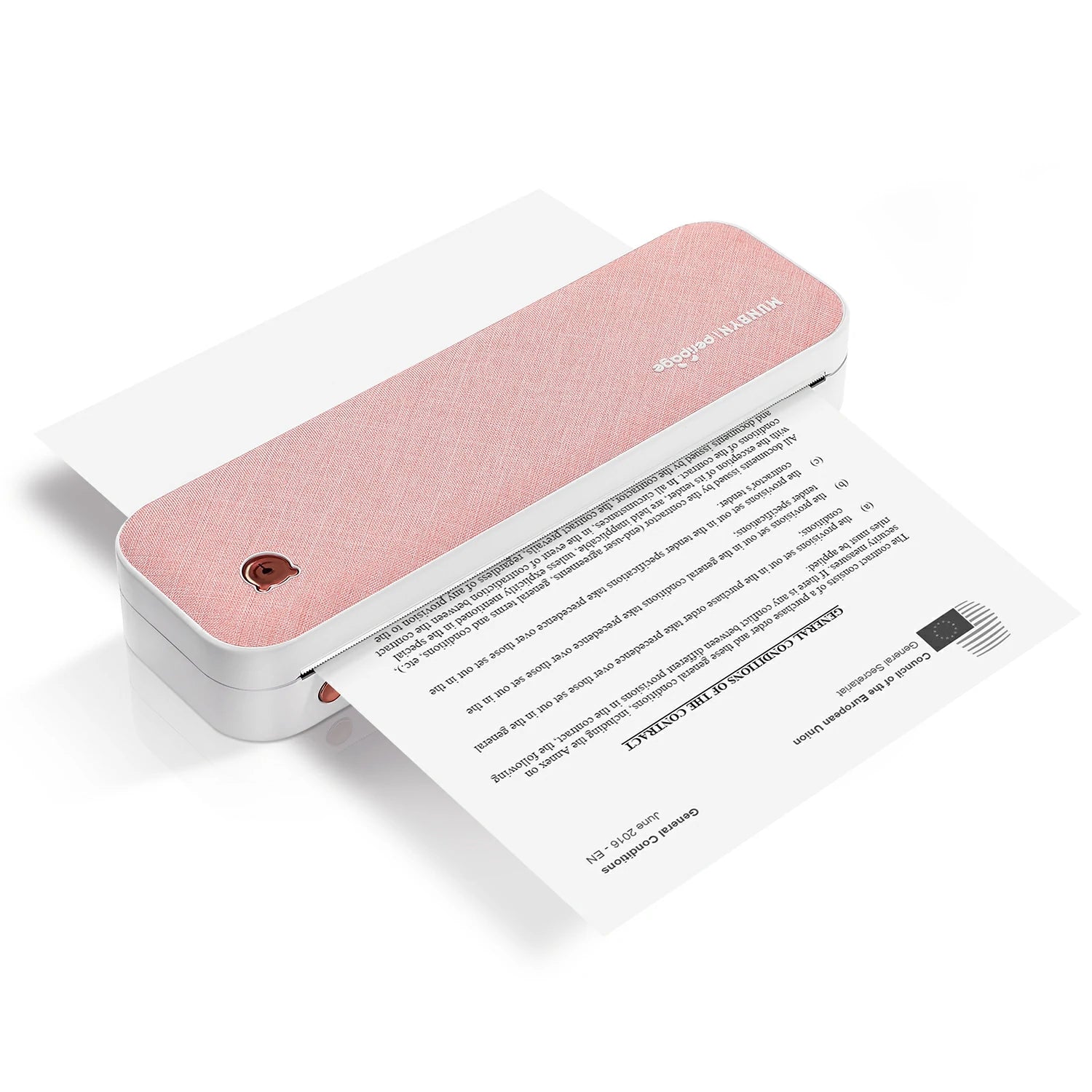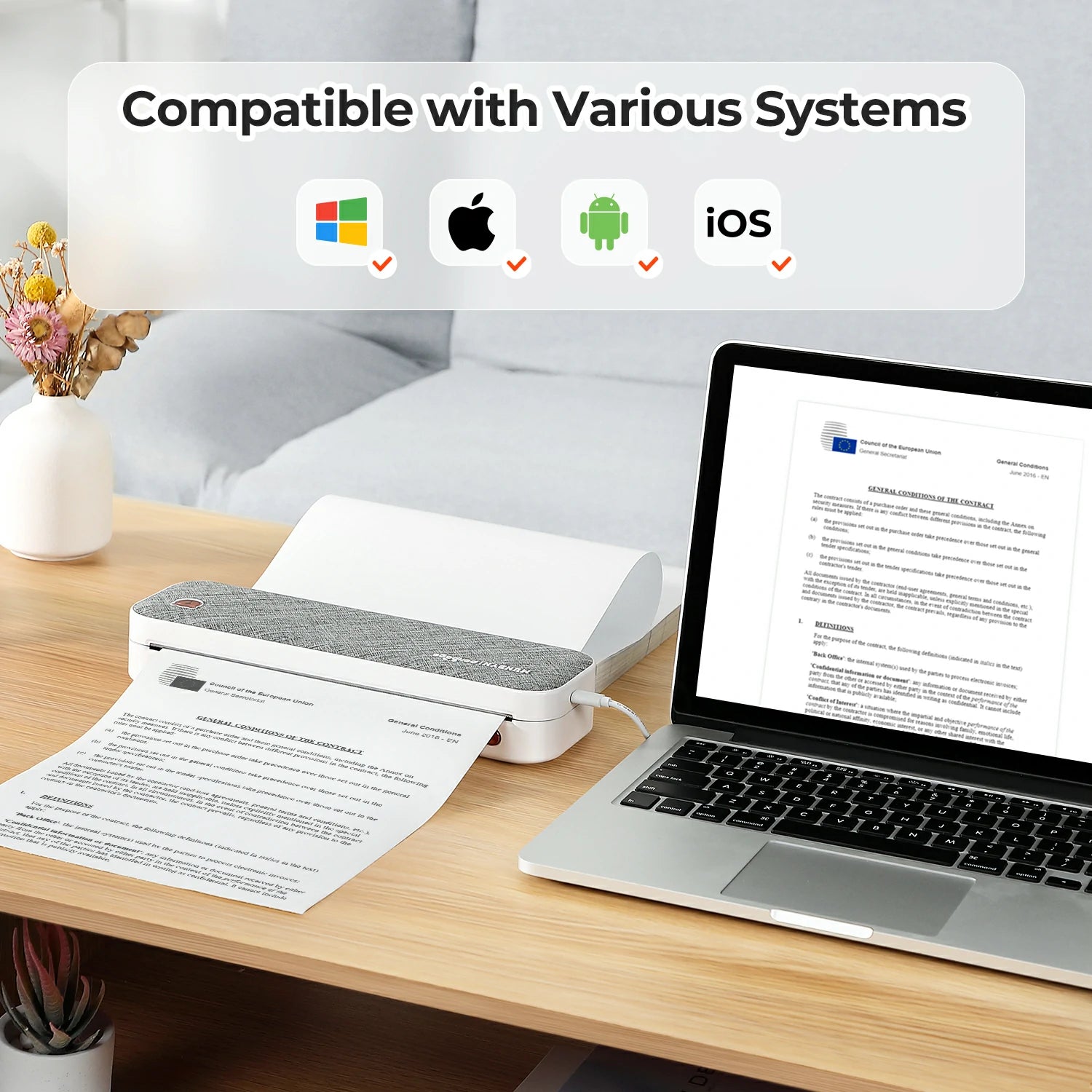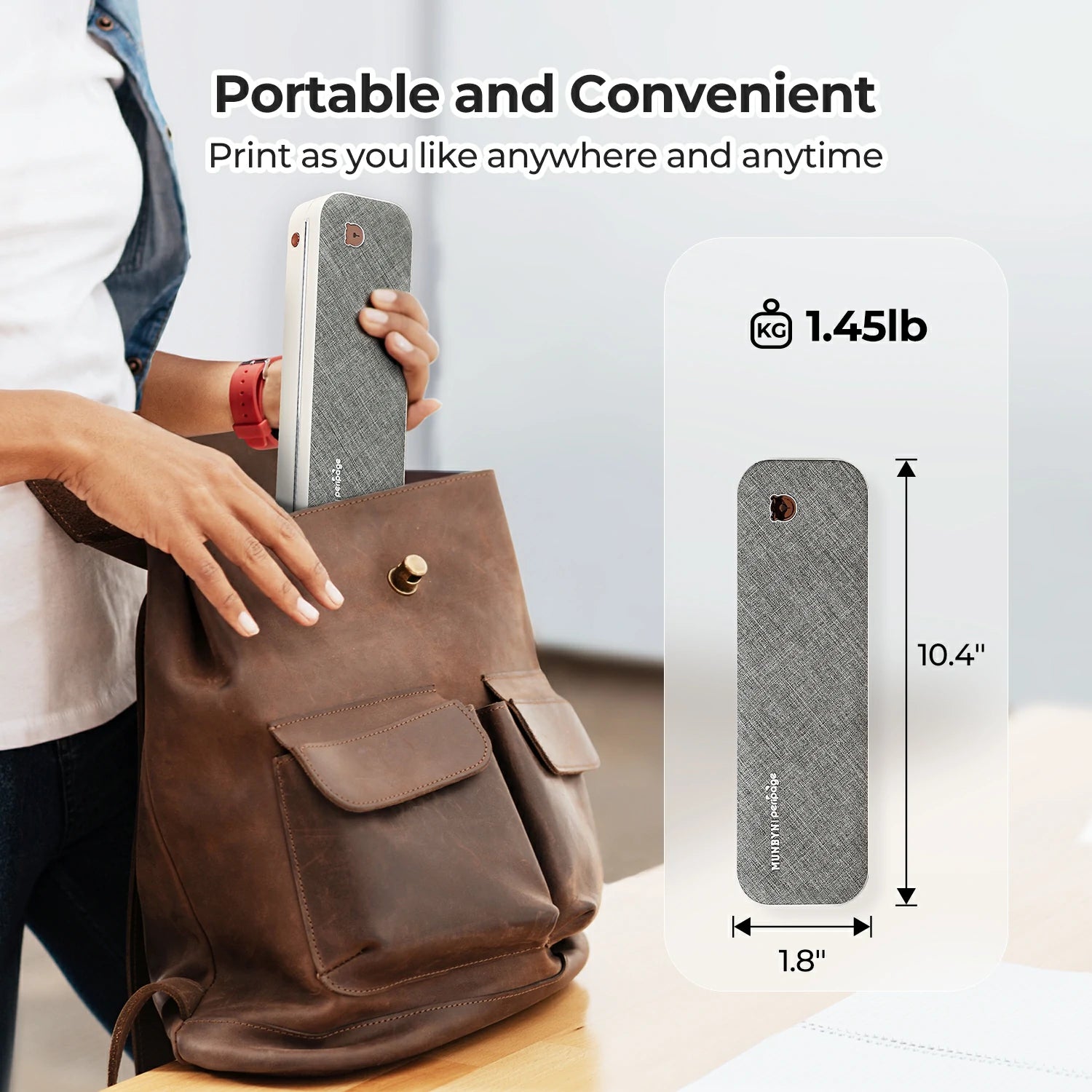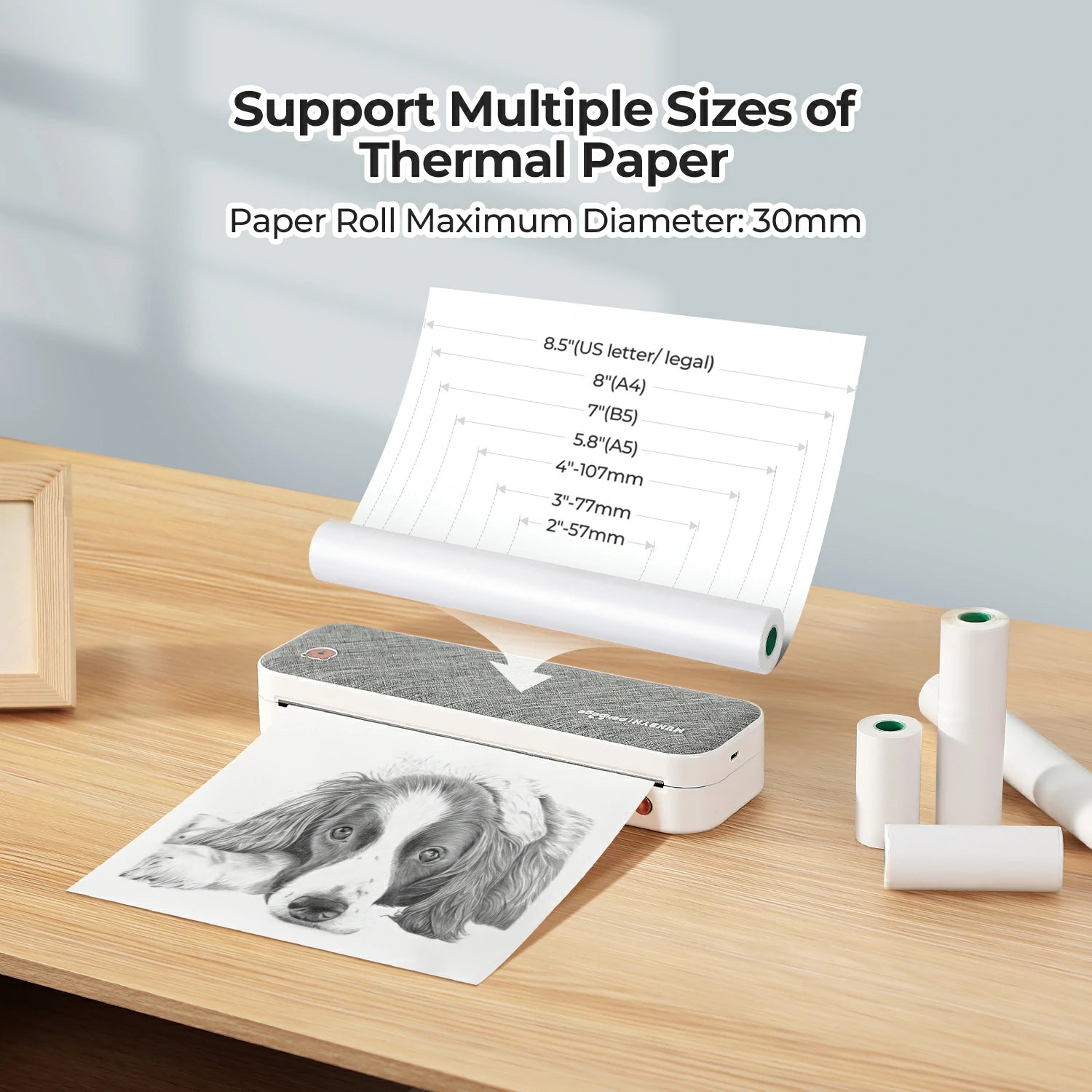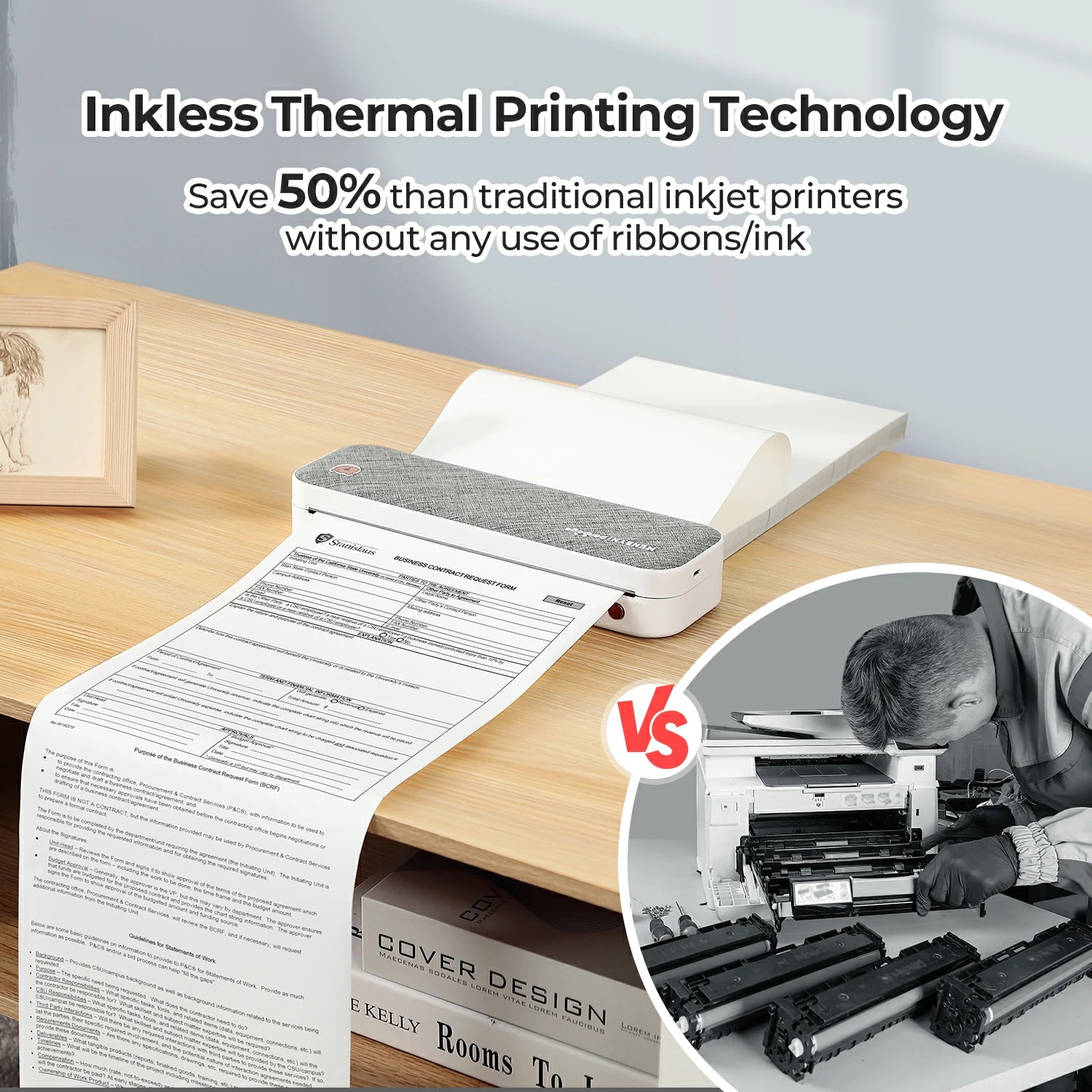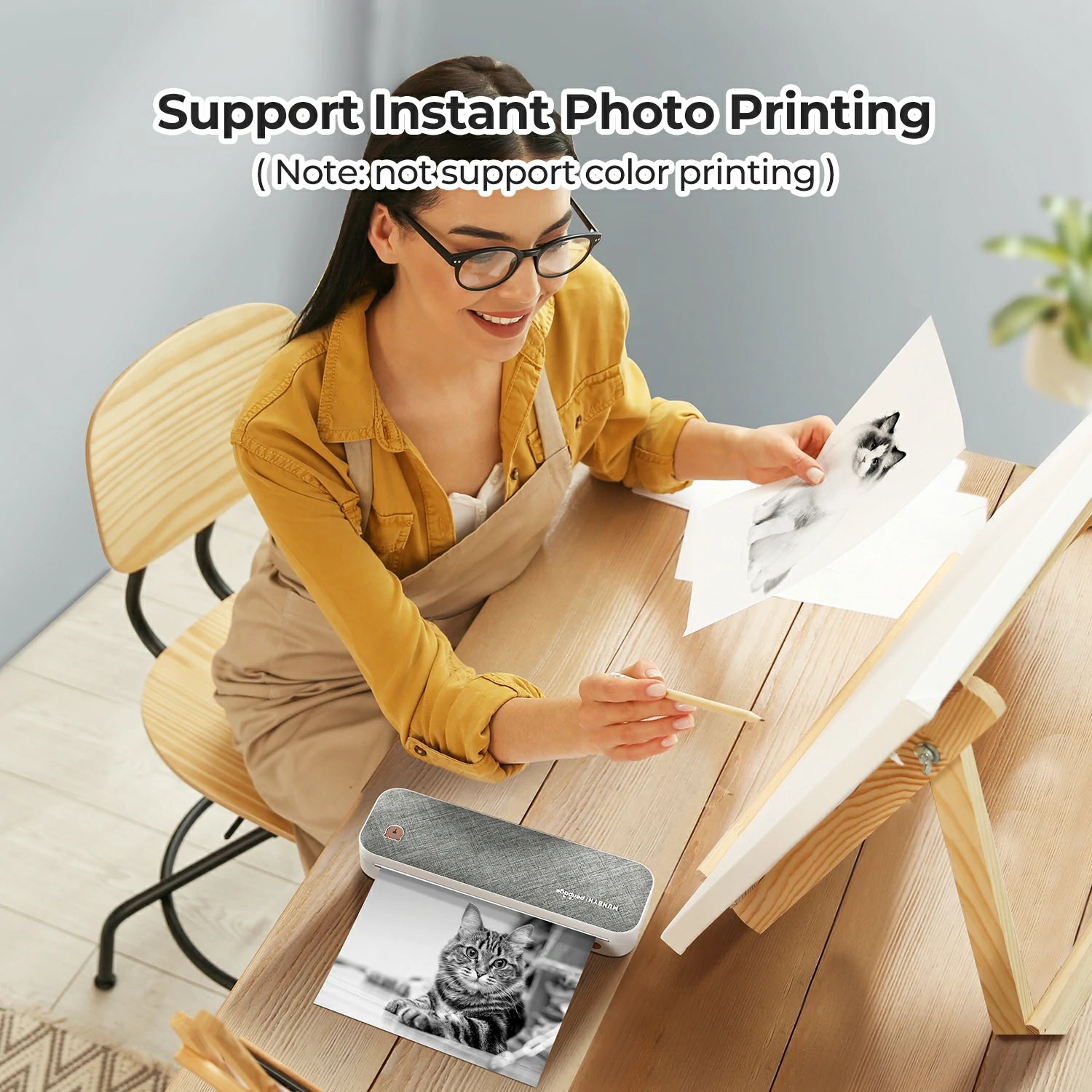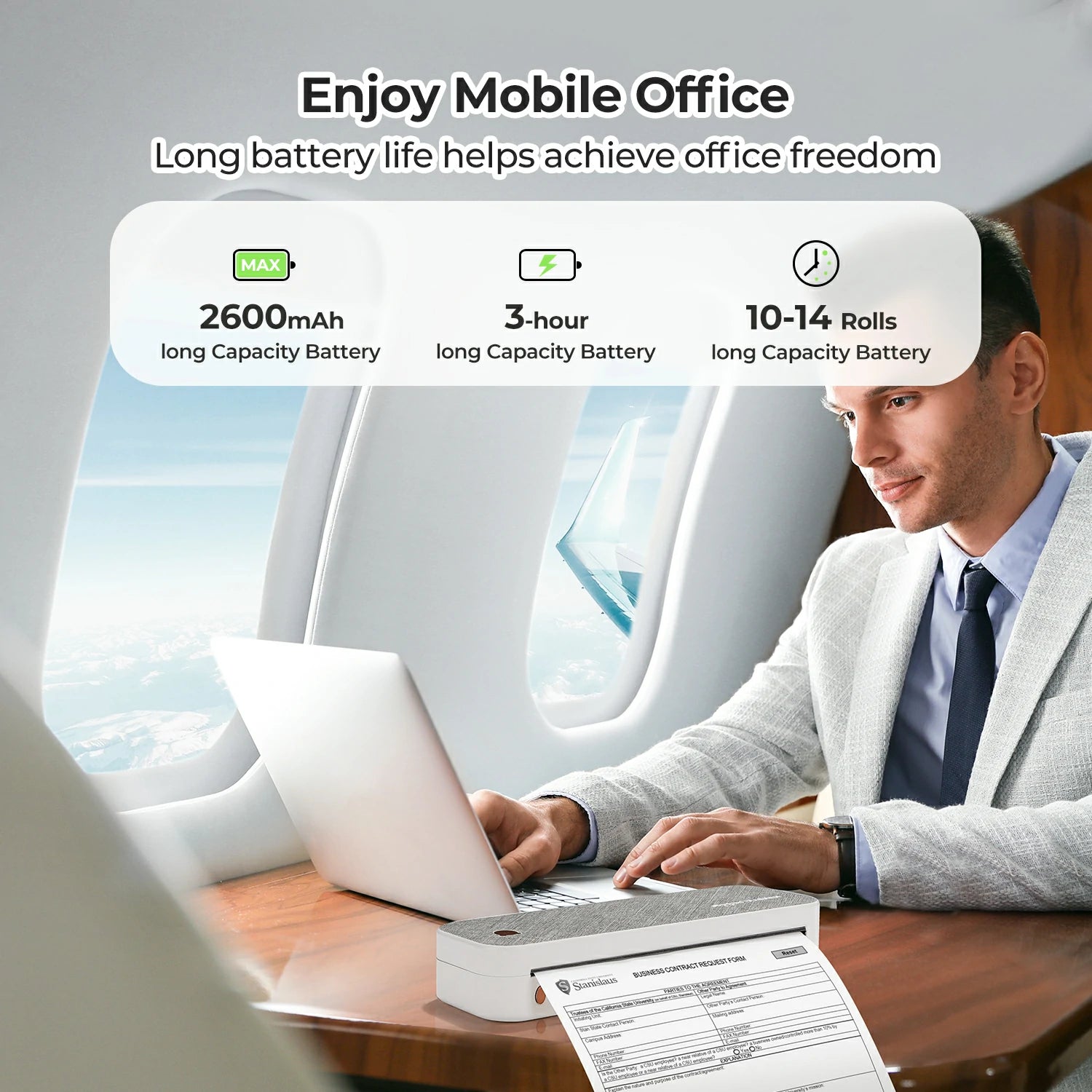 MUNBYN Bluetooth A4 Portable Thermal Printer ITP01
· Support Bluetooth connection for IOS and Android phones, and USB connection for Mac and Windows 11.

· A built-in clip to adjust the paper slot width, meet your printing needs for many occasions!
Be flexibly switched to print on thermal paper of 216mm/210mm/107mm/77mm/56mm (US letter/A4/4"/3"/2") width. Support rolls and folding paper.

· Compact and portable, with a total weight of 658g.

Stay connected and experience hassle-free printing with MUNBYN A4 thermal printer. This device, designed for your convenience and versatility, supports Bluetooth connectivity using the Peripage printer app. Simply open the app, enable Bluetooth on your mobile device, and follow the prompts to search and connect with the printer. It's a streamlined process that makes printing easy and accessible wherever you are.
Large Battery Life
MUNBYN Portable A4 thermal printer ITP01 is a convenient and efficient tool for printing documents on the go. Equipped with two 2600mAh rechargeable batteries, this printer can print 10-14 rolls of A4 thermal paper when fully charged, and can be easily charged using a phone adapter, USB socket, or car charger.
Lightweight Design
The MUNBYN ITP01 A4 thermal printer is perfect for use in business, travel, office, school and other scenarios. Its compact size of only 658g makes it easy to carry around, while printing at a speedy rate of 15mm/s and producing high-quality prints with a resolution of 203 DPI.
Printing Compatibility
MUNBYN Bluetooth printer ITP01 is capable of printing various types of documents, including invoices, contracts, exam papers, lists, and other paperwork, in a range of paper sizes from 51 to 216mm. It can print documents in different formats, such as word, pdf, excel, text, web pages, and monochrome pictures.
MUNBYN A4 portable thermal printer is your ideal solution for printing anytime and anywhere. Its companion app comes packed with multiple templates, providing a diverse array of layout options tailored to meet your specific needs.
MUNBYN portable A4 inkless printer is compatible with both Windows and MAC OS computers, supporting printing via drivers and a USB interface. You'll need to download and install the printer driver specific to your operating system to get started.
The built-in cutter feature makes it easy to tear printed paper, ensuring clean edges and a professional look. The MUNBYN portable printer also supports two methods of loading paper: use folded paper or utilize the built-in paper bin for a hassle-free experience. Our A4 thermal printer delivers clear, high-quality prints every time, making it an ideal choice for both personal and professional use.
With MUNBYN A4 portable printer, it's entirely possible for you to print customized test questions for your children without leaving the comfort of your home. This empowers you to enhance their learning experience by tailoring the material according to their specific needs.
Workers will be able to promptly produce detailed CAD drawings for their team using MUNBYN A4 portable printers. With clear and precise plans available, the crew will work more efficiently and accurately.

Using a MUNBYN A4 printer, travelers in a remote location or embarking on a spontaneous trip can print maps right then and there. You no longer need to worry about getting lost or not having the right map at hand.
Using the MUNBYN A4 thermal printer, tattoo artists can create unique temporary tattoos among paintbrushes and canvases. Whether for a fun event or to test out a tattoo design before making it permanent, the possibilities are endless!