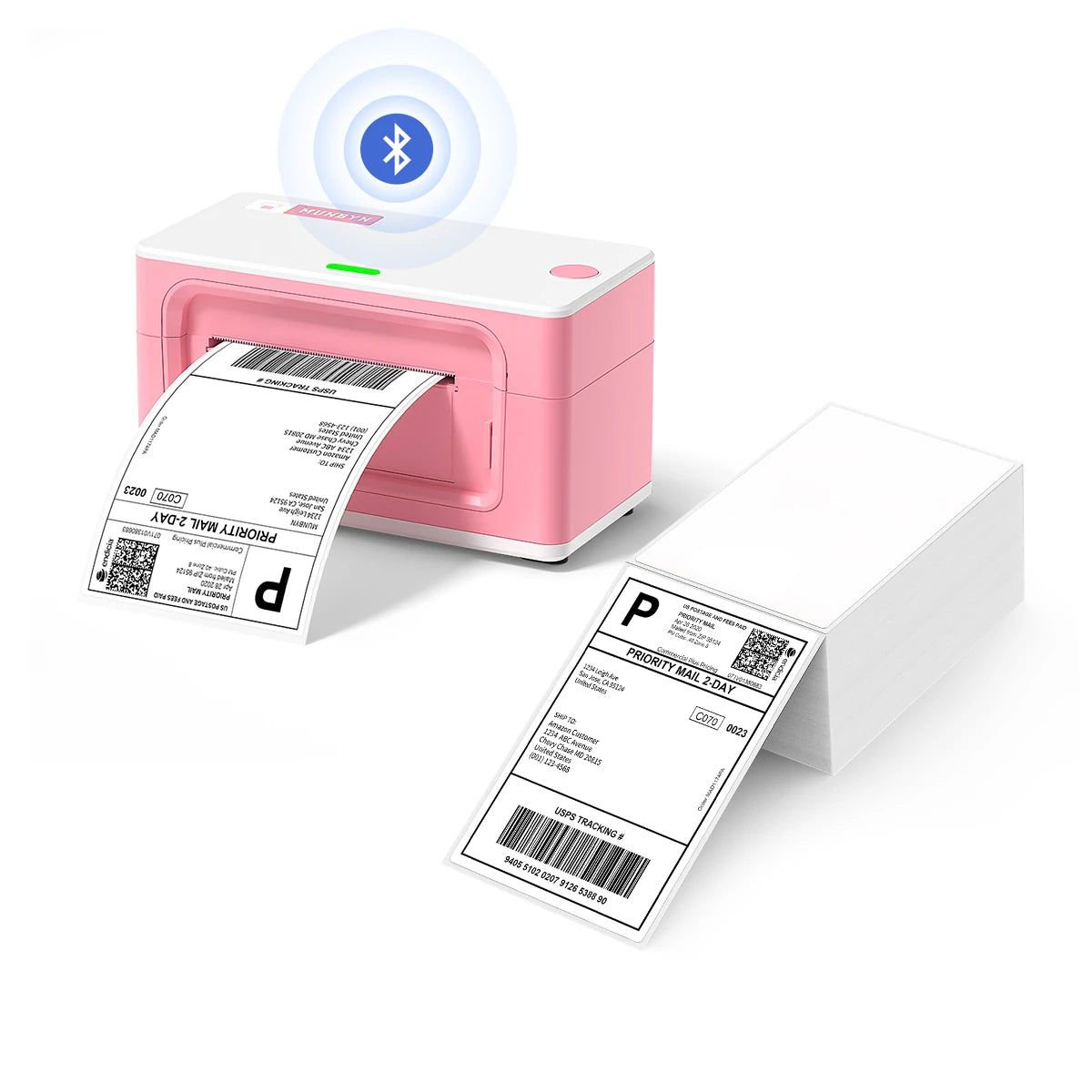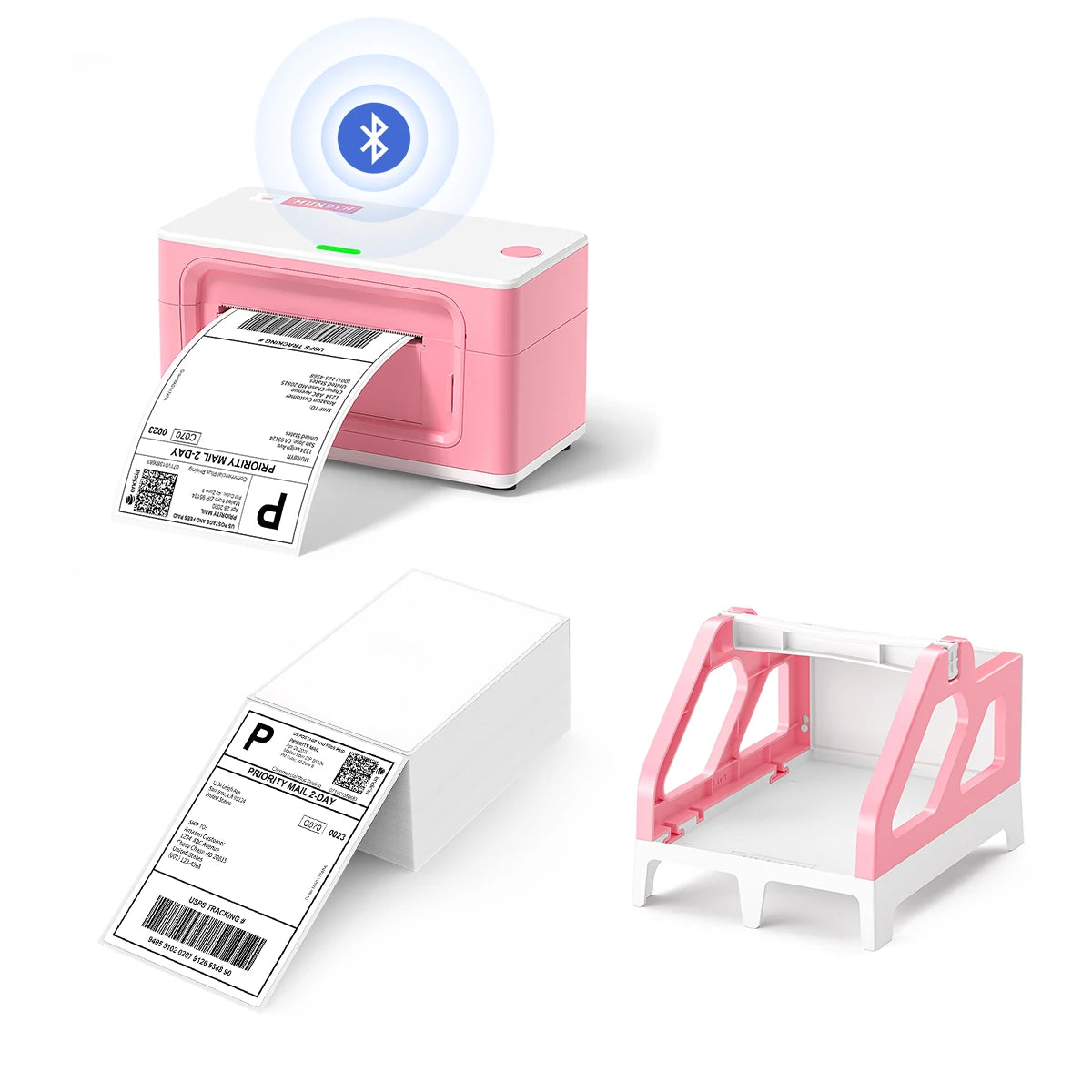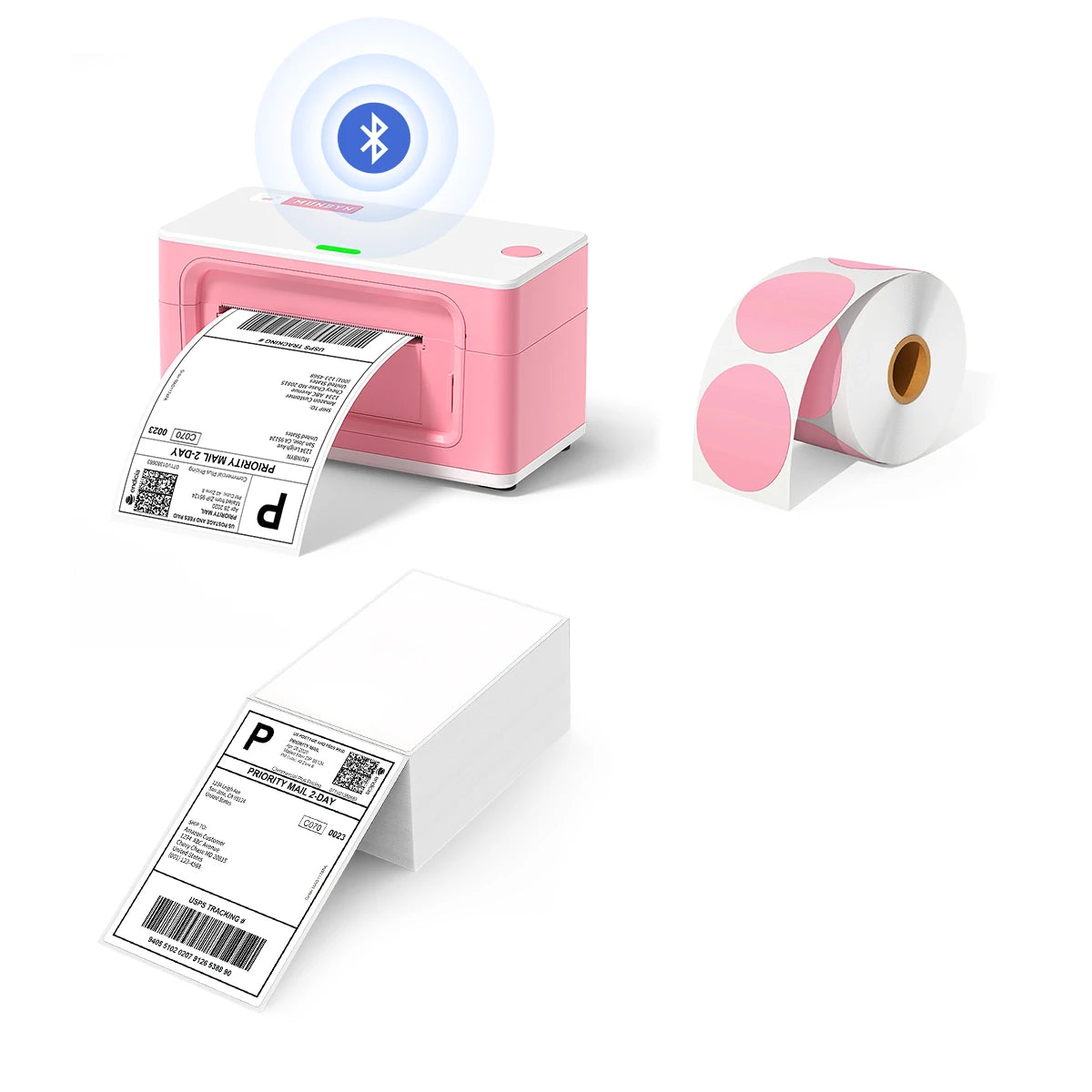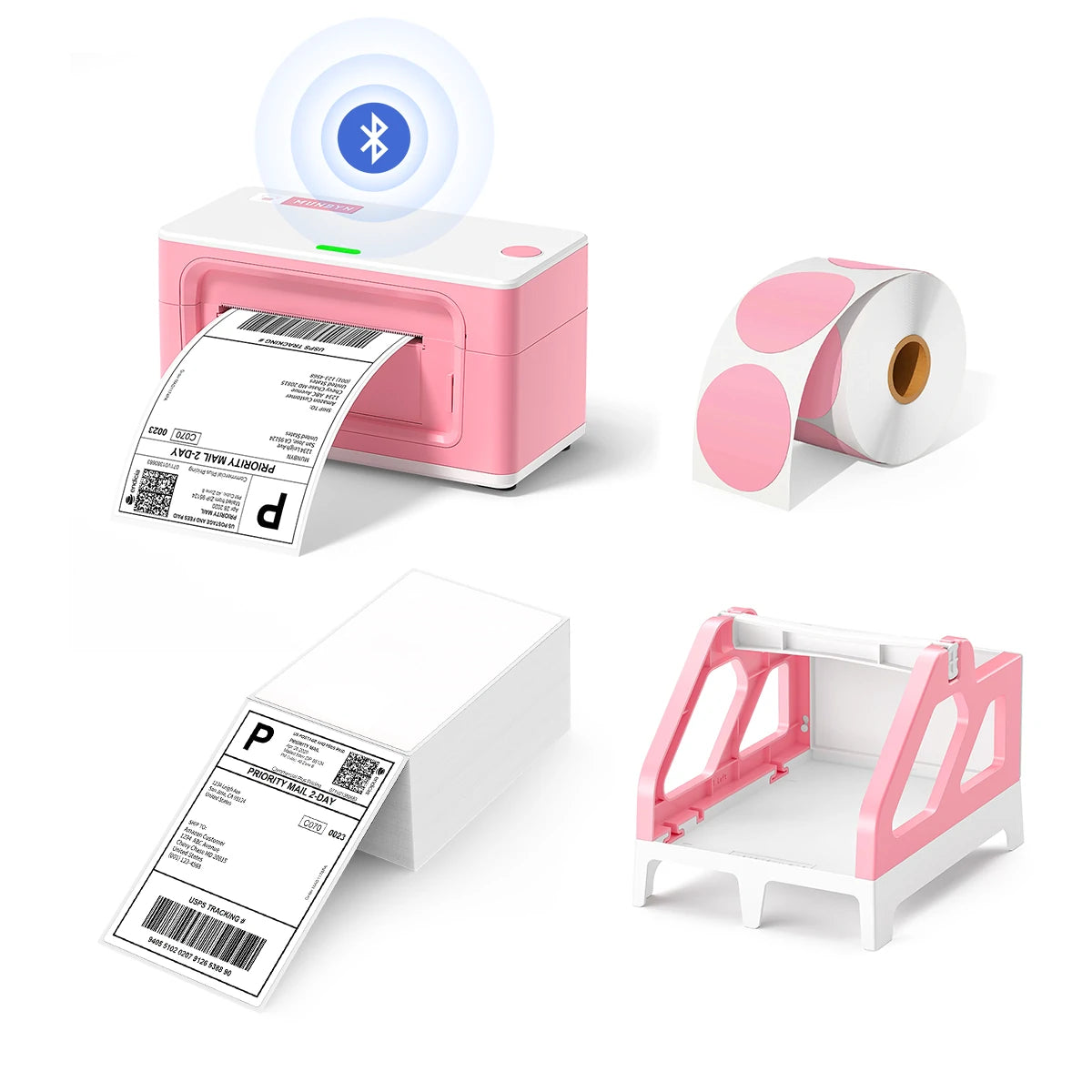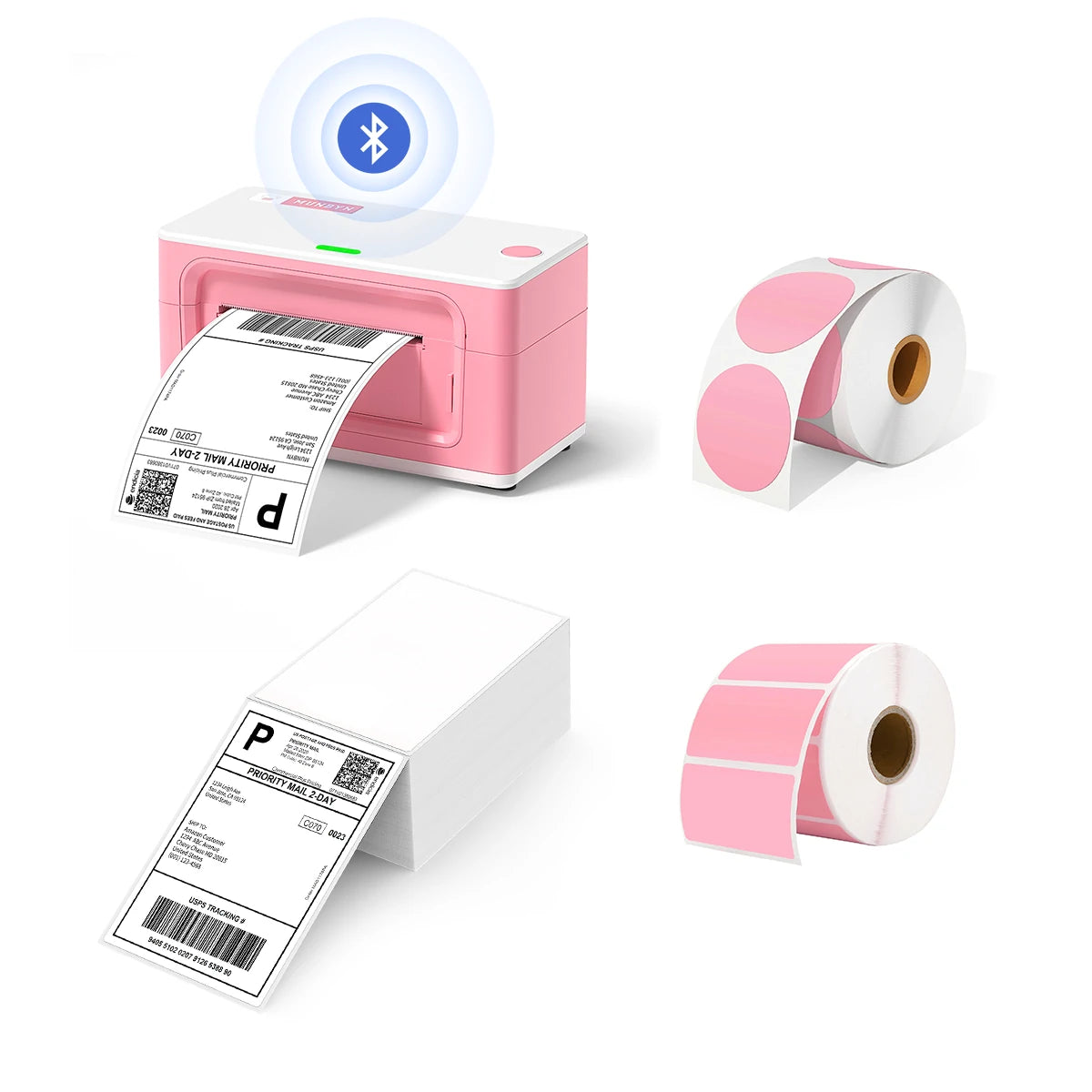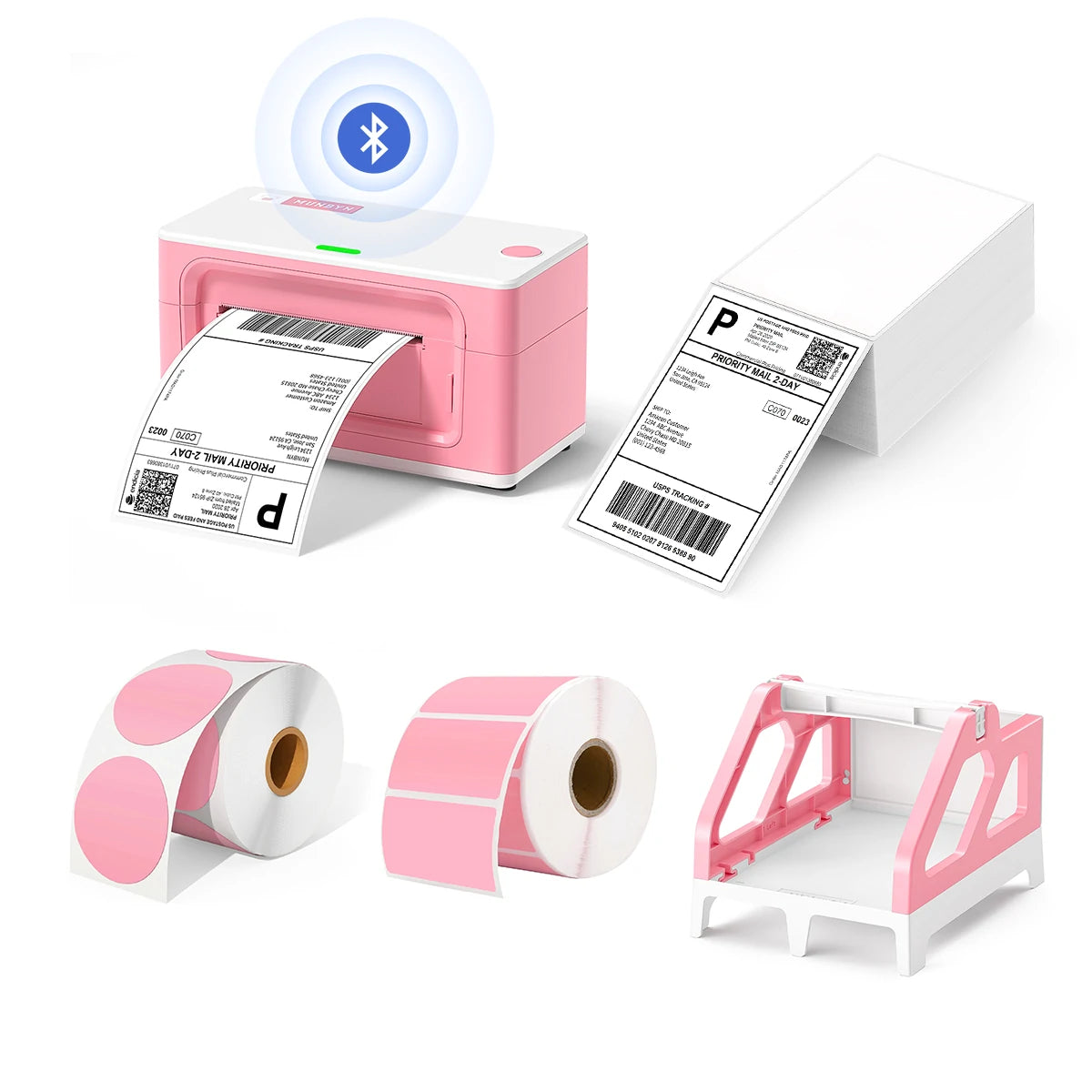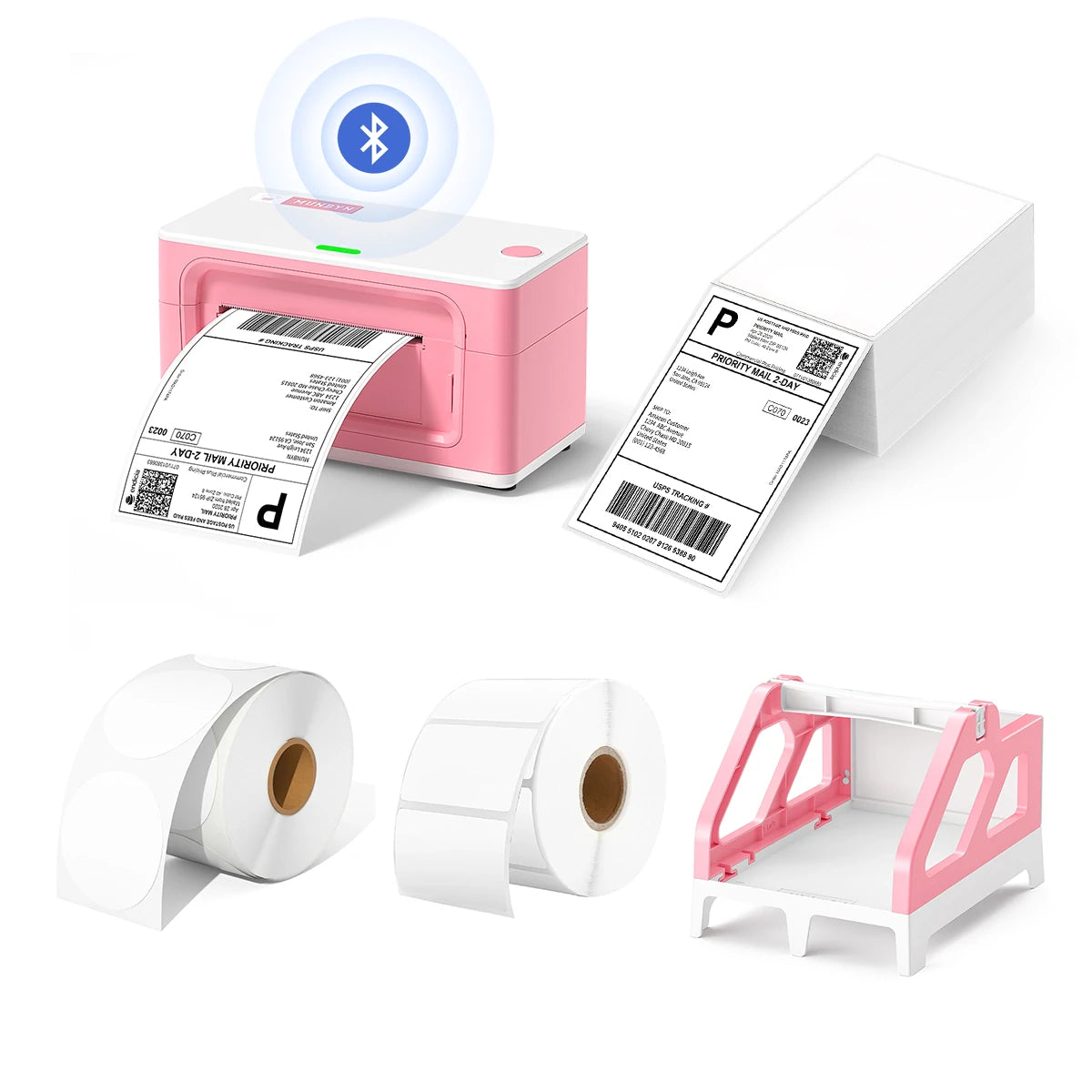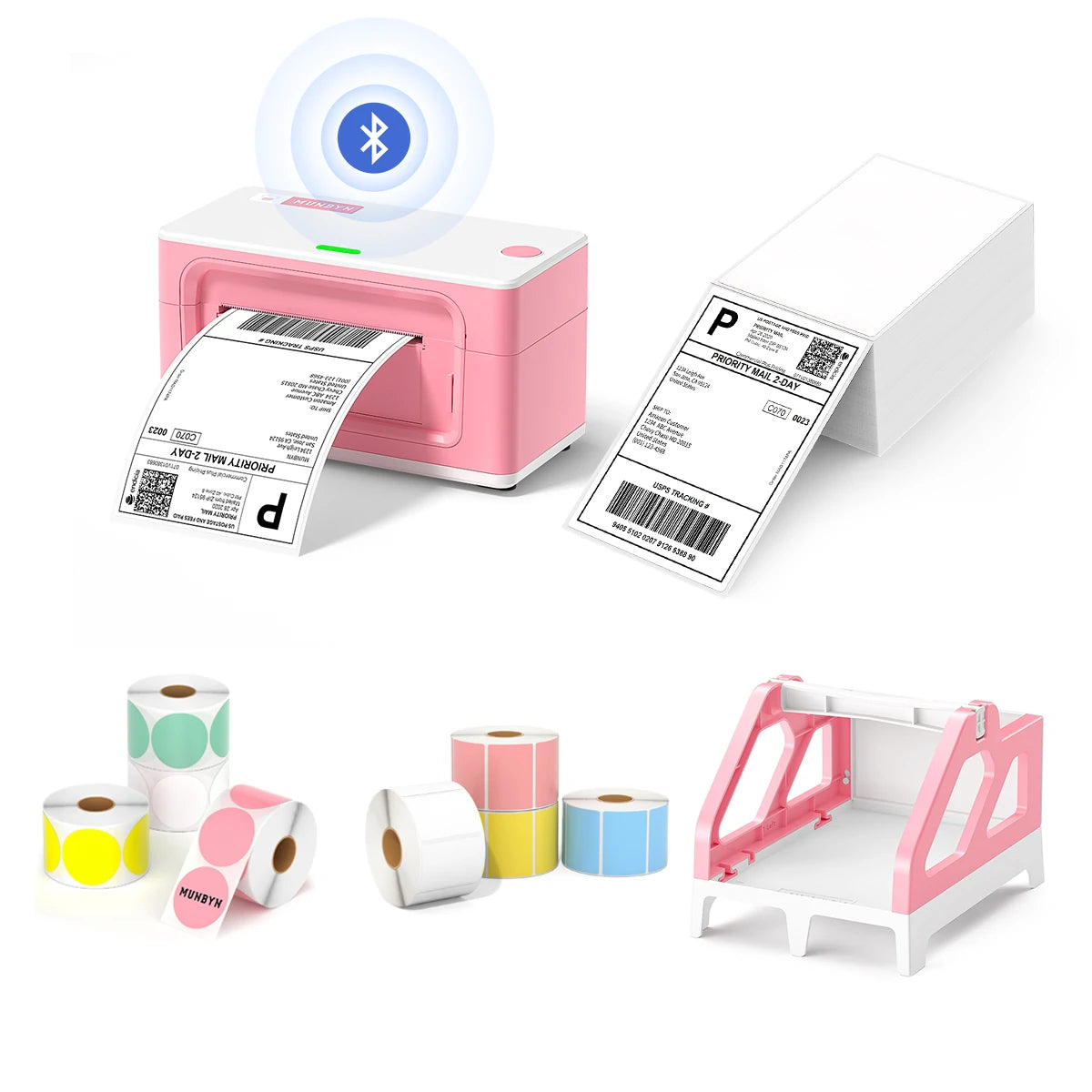 MUNBYN Bluetooth Thermal Label Printer P941B Starter Kit | Pink
Bluetooth
· Bluetooth Connection: Bluetooth is only available for iOS/Android phones and tablets, while Windows, macOS, Linux and Chromebook can only be connected via USB.
· Download the "MUNBYN Print" app from Google Play or App Store: The app offers templates, patterns, and icons-Abundant materials for your creative DIY label content. In the app, you can also upload and share the edited label content with other users. Get your ideas seen!
· Broad Compatibility: Suitable for all major shipping and sales platforms like Shopify, Etsy, eBay, Amazon, Poshmark, Royal Mail, FedEx, ShipStation, ShippingEasy, etc.
· Automatic label identification: Easy to use and can automatically calibrate labels with its intelligent paper return feature to confirm that each label is printed correctly.
· Ideal Partner for Small Business: 203DPI meets your daily printing needs. 150mm/s (72 labels per minute) High-Speed Printing. Print widths of 1.57" to 4.3" make you can print any type of labels.

Introducing our new Bluetooth Direct Thermal Label Printer P941B! This upgraded version of our popular label printer now enables you to connect wirelessly to your devices through Bluetooth. The compact design and user-friendly interface make it an ideal choice for those seeking a dependable and versatile printing solution. With its high-speed printing capability, you can print up to 150mm per second, making it an excellent option for busy work environments. The printer is compatible with various label types, including shipping labels, barcode labels, and even food labels, making it a great option for a range of industries.
One of the standout features of our Bluetooth printer P941B is the ability to print from your mobile device using the MUNBYN Print app. This app is accessible for both iOS and Android devices and enables you to design and print labels directly from your smartphone or tablet. Whether you need to print shipping labels for your eCommerce store or barcode labels for inventory management, the MUNBYN Print app has you covered. The app includes thousands of templates and designs, making it easy to create professional-looking labels in minutes.
Our Bluetooth thermal label printer P941B is also incredibly simple to set up and use. Just connect the printer to your device via Bluetooth, install the MUNBYN Print app, and you're ready to start printing. The MUNBYN Print app has a user-friendly interface and comes with a quick-start guide to help you get up and running quickly. With its robust construction and high-quality printing, the printer is built to last and is sure to be a valuable addition to your business. Whether you're a small eCommerce store or a large warehouse, the wireless Bluetooth thermal label printer P941B is the perfect choice for all your printing needs.
Download Munbyn Print APP
Android
Click to download
Apple
Scan to download