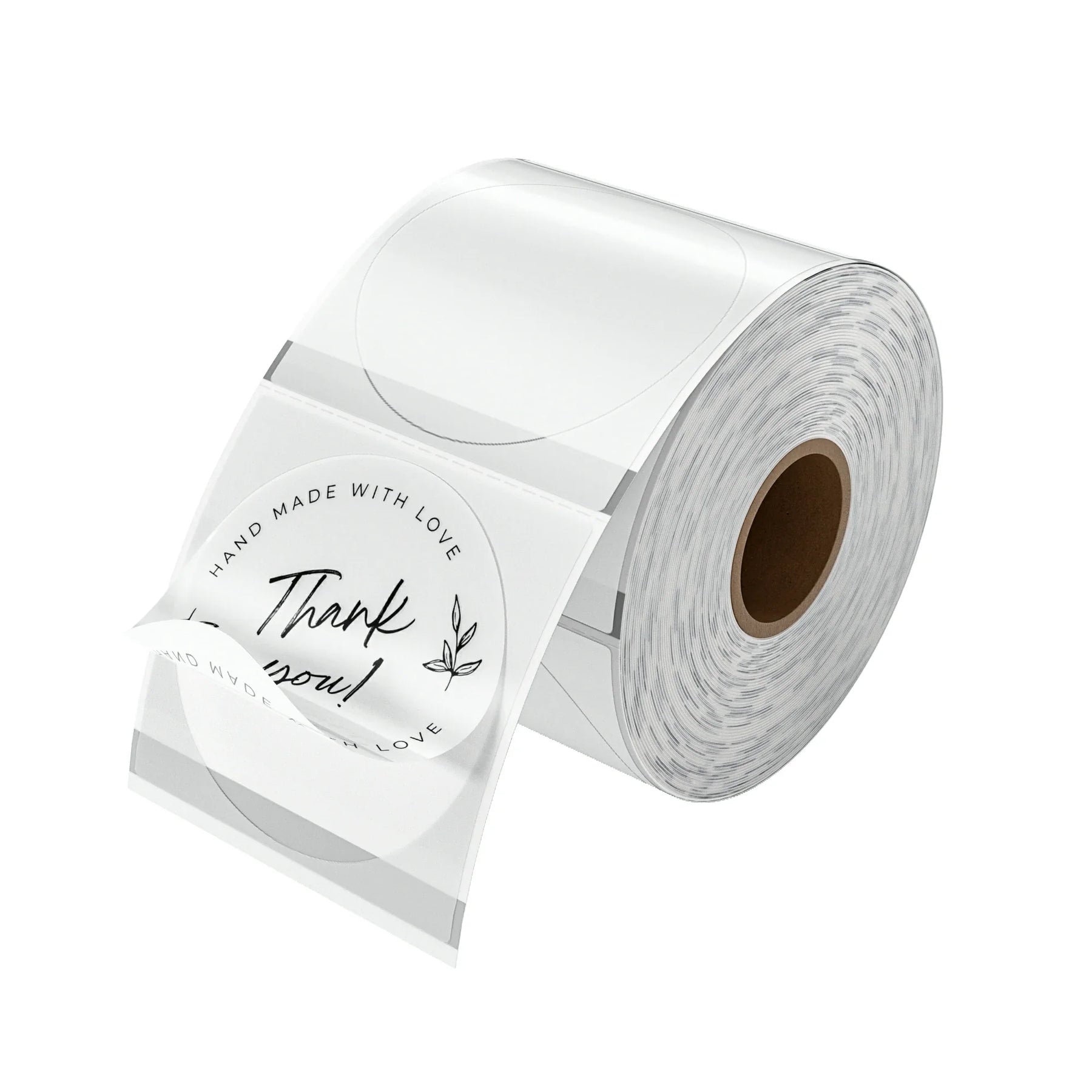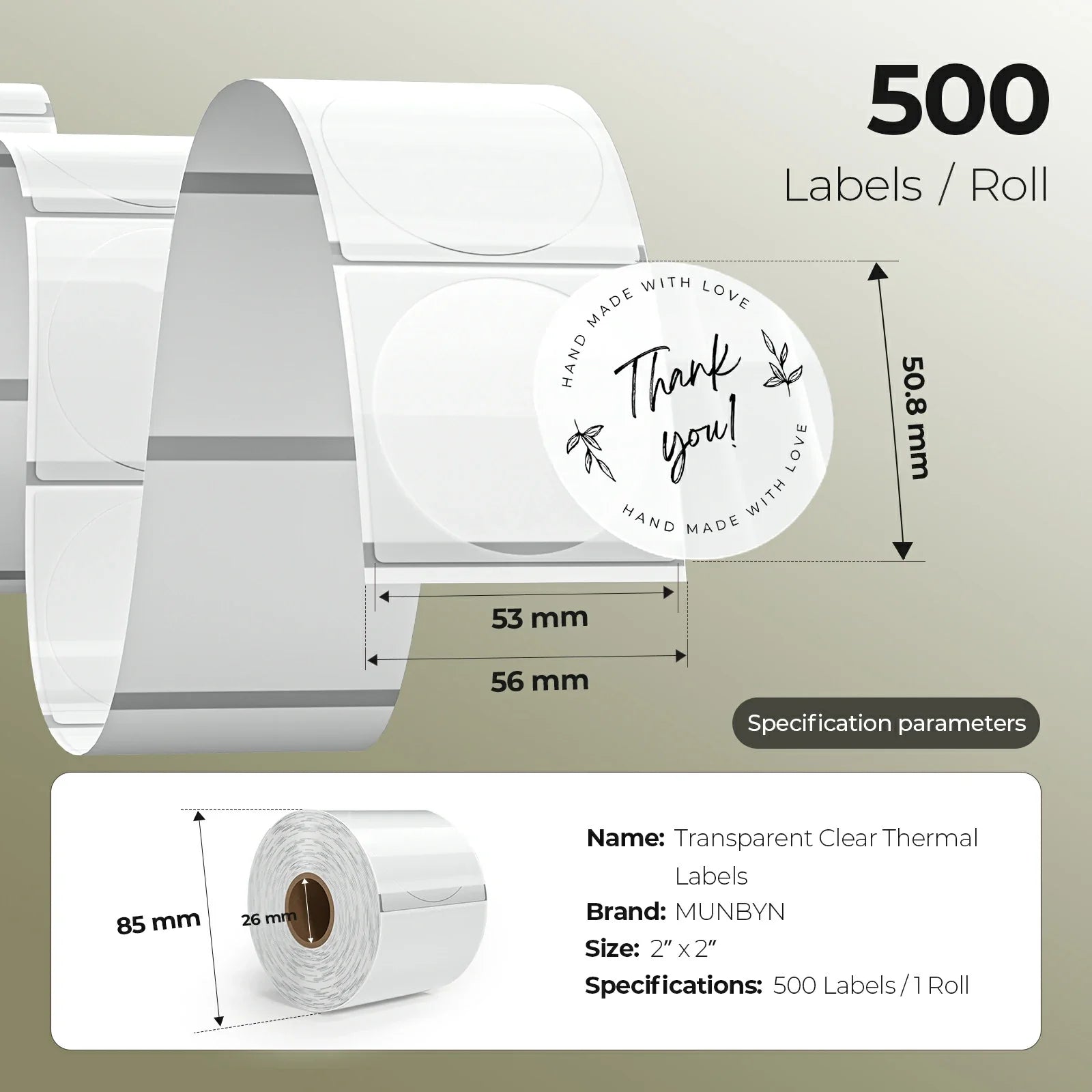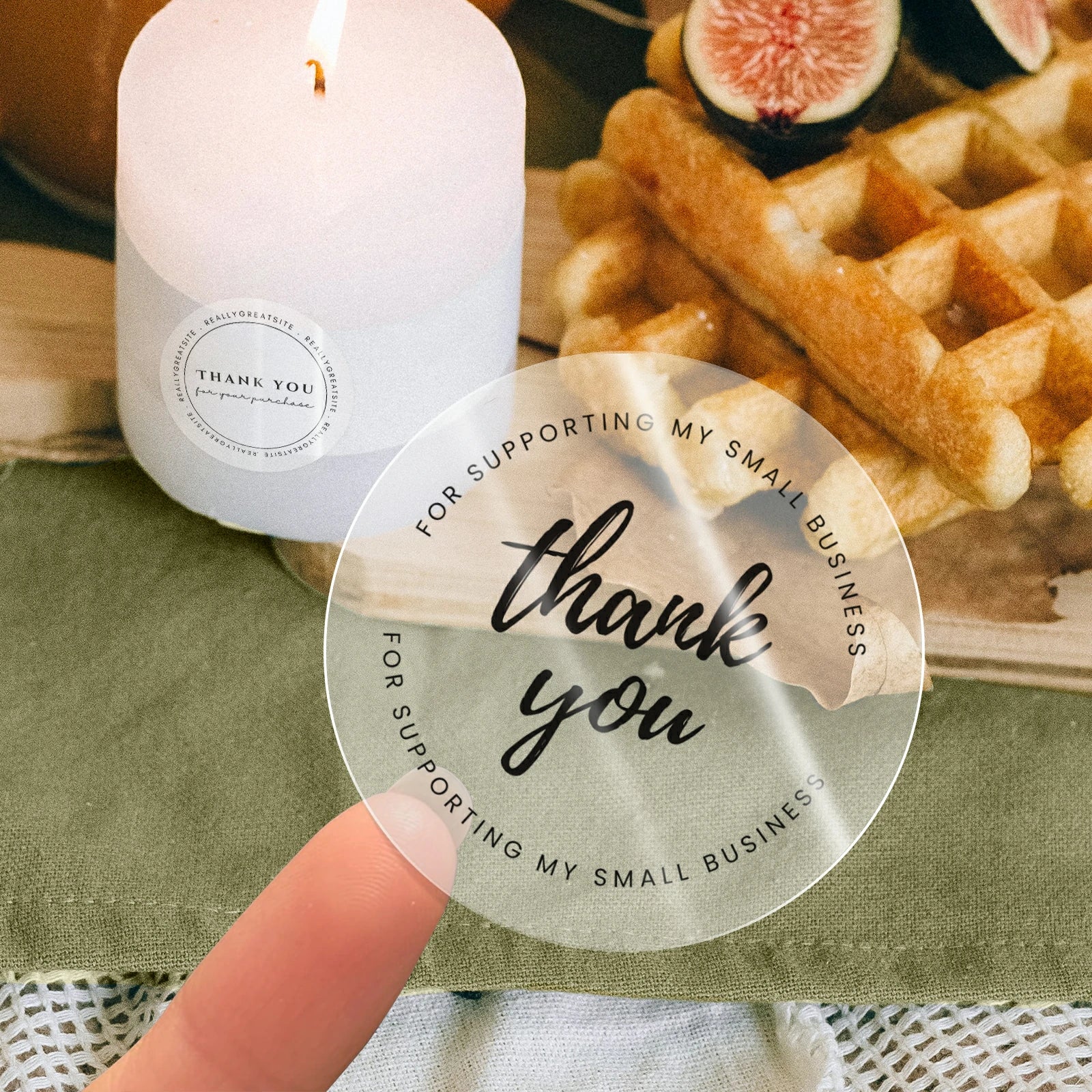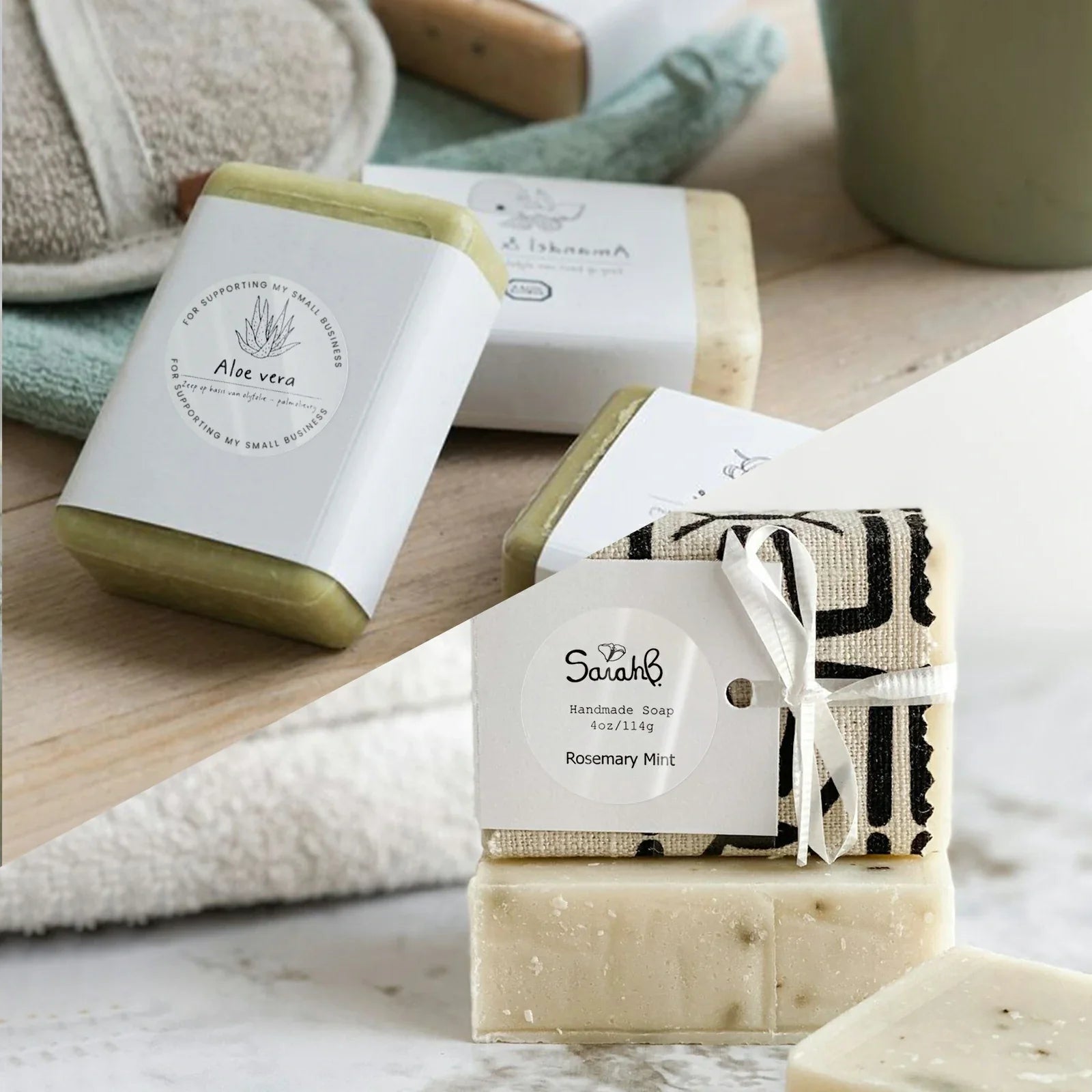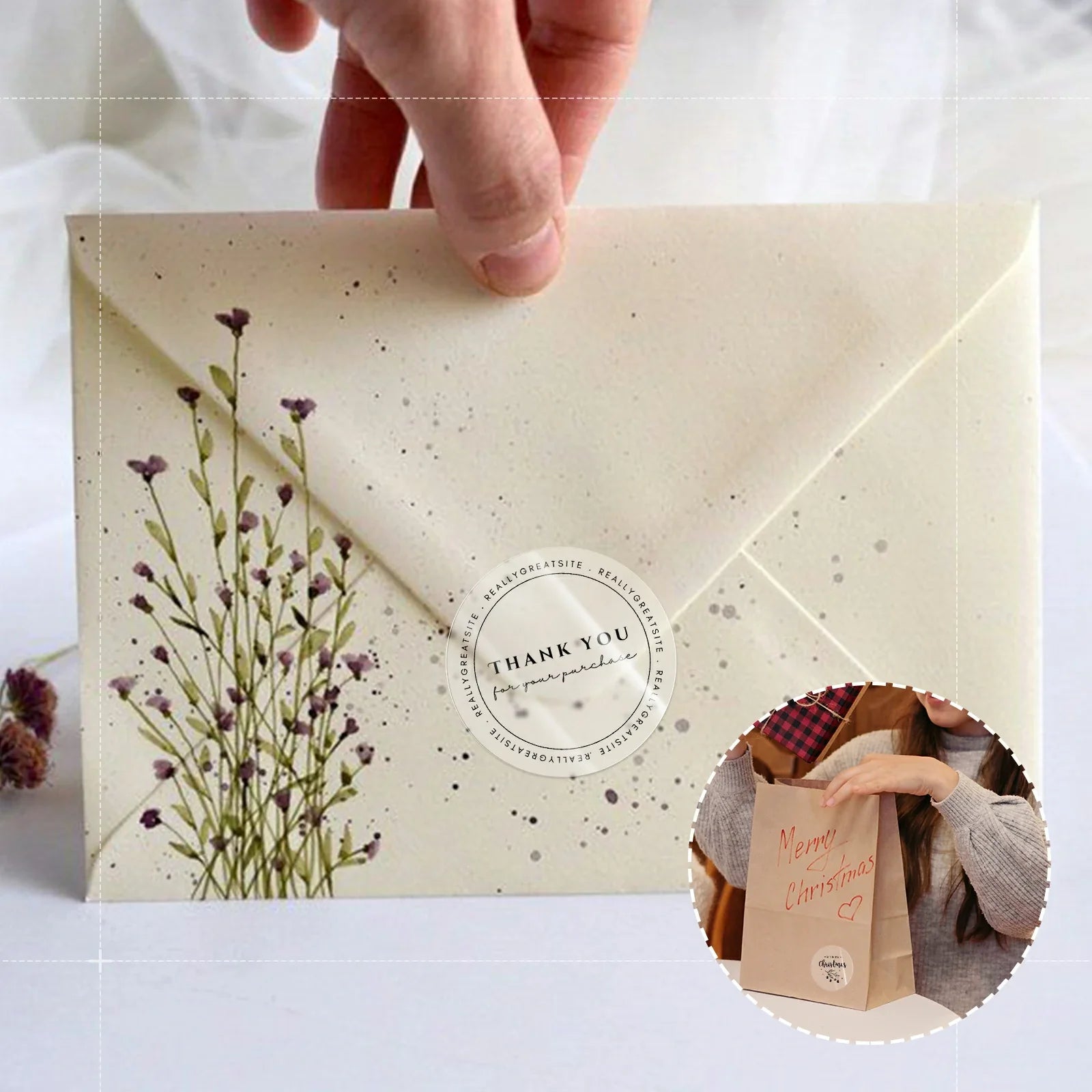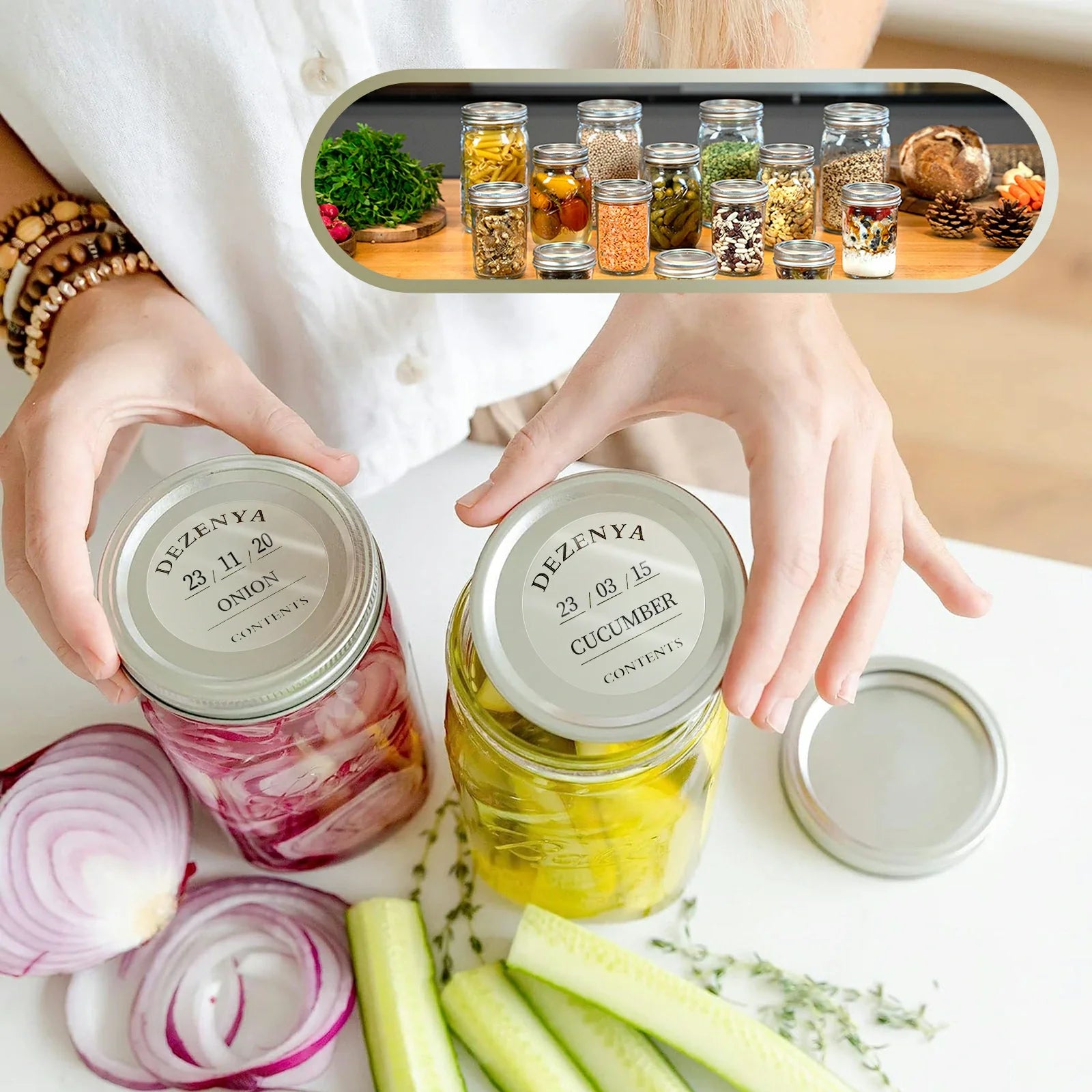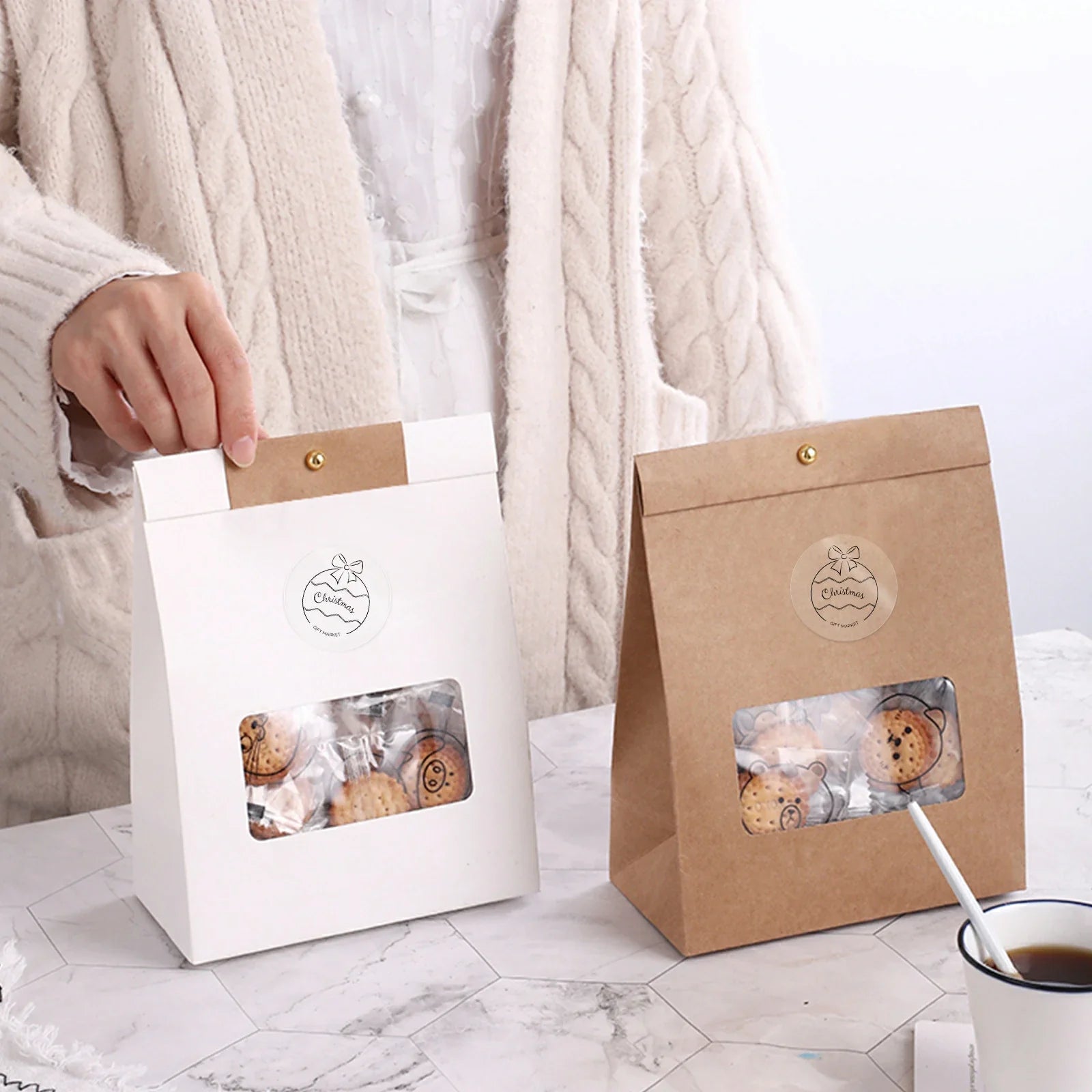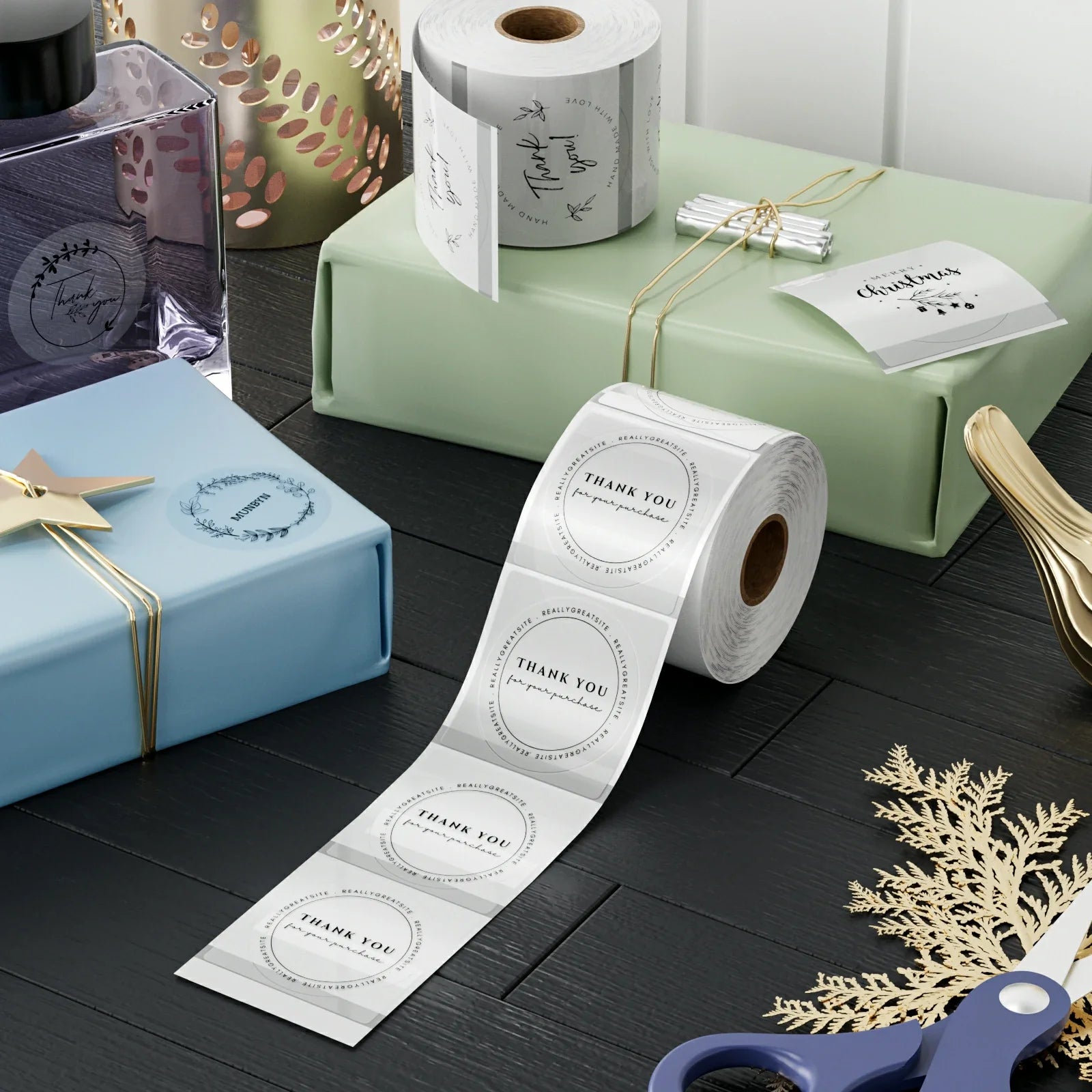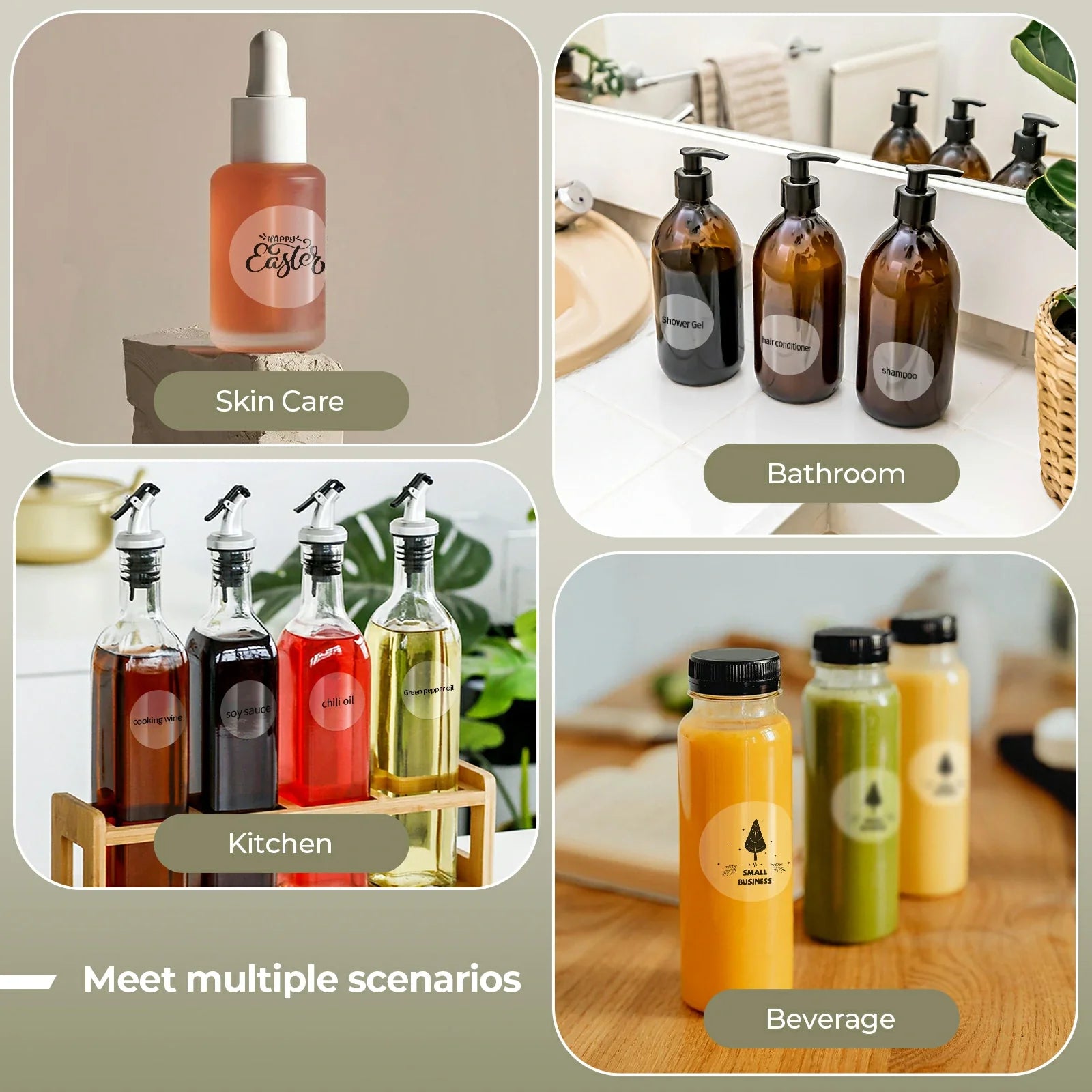 MUNBYN 2" Transparent Clear Thermal Label | 500 Labels Per Roll
· Notes:Not suitable for USB&Bluetooth printer P130.
The appearance of the transparent clear thermal sticker is round, but the product packaging is rectangular.
The rectangular outer frame needs to be removed during use.

· Size: 2x2" (50.8x50.8mm)
· Black-Print Only.
· Printing your logo for branding and promotions
· A tiny badge of loyalty or memo you can stick on teacups, bags, laptops, and more.
MUNBYN clear thermal labels subtly blend with your items, be they promotional giveaways, beauty containers, glasses, bottles, or books, enhancing their appeal without overpowering their essence.

Imagine encapsulating the artisanal beauty of handcrafted candles within our clear thermal labels. Their transparent nature allows the color and texture of your candle to shine through, enhancing the visual appeal of your artisanal creations. Displaying vital information such as the fragrance type, ingredients, or personalized branding becomes a breeze.
Official note
The first step before your use. Let the label printer adapt to the size of the label:
Load at least 4 consecutive sheets of label into the printer.

Turn on the thermal label printer.

Press the FEED button and hold on.

Release the button when you hear one 'Di' sound.

Then, the printer will calibrate the label size and properties.
Steps For Usage
Step 1: Open: https://www.canva.com/ and log in

Step 2:
a. Click "Custom Size" on the home page, Set label size: 58x58mm, Click on "Create new design"
b. "Uploads" the label model, pulls the uploaded image into the design page and adjusts the label model to be the same size as the design page

Step 3: You can choose your favorite pattern in "Elements", and "Text" to select the text you prefer. After the setting is completed, delete the label paper model, then click "Download". (Note: "Transparent background" should be checked when "Download")

Step 4: Using a label printer, upload the saved pattern and set the size to be printed. After setting, you can print.
MUNBYN clear labels come with sturdy self-adhesive backing, sticking firmly to materials including plastic, paper, metal, and glass. And when it's time for them to go, they peel off easily without leaving any sticky residue behind. From category labels in supermarkets to jewelry labels and beyond, these 50mm x 50mm transparent, round thermal labels cater to your diverse labeling needs, delivering sleekness and functionality in one package.