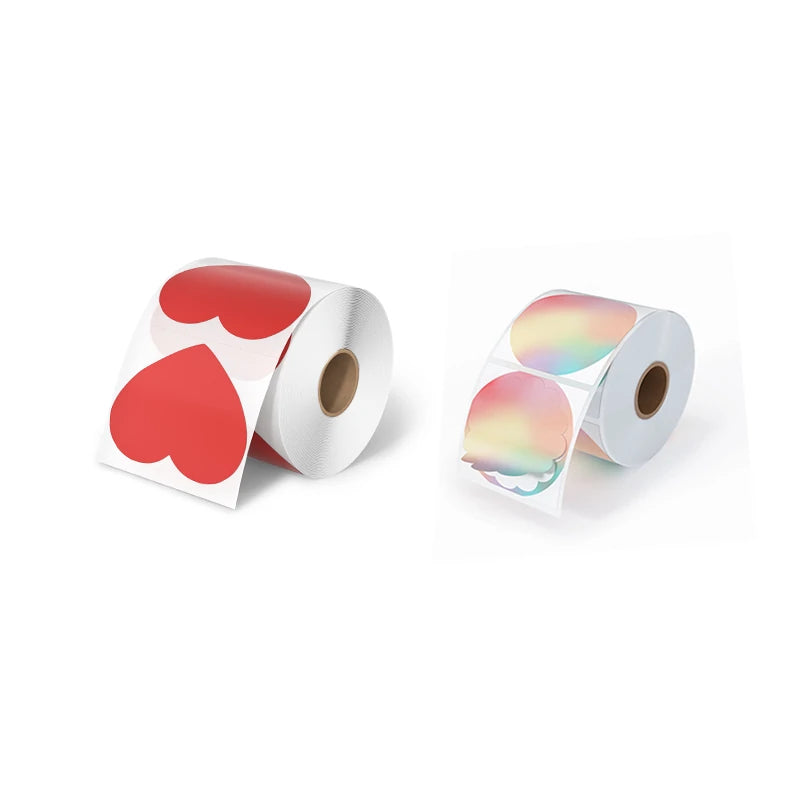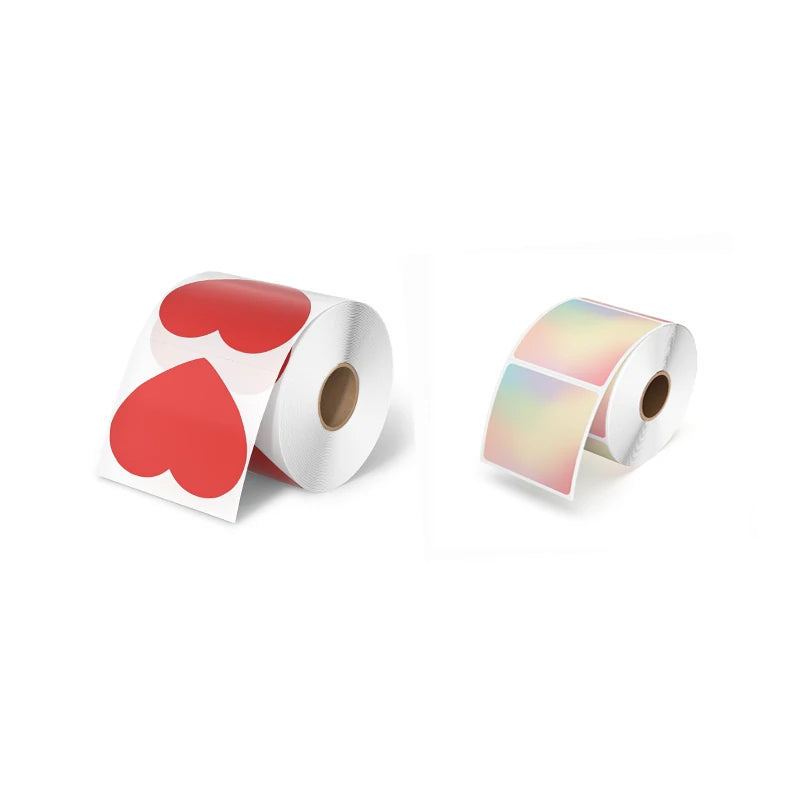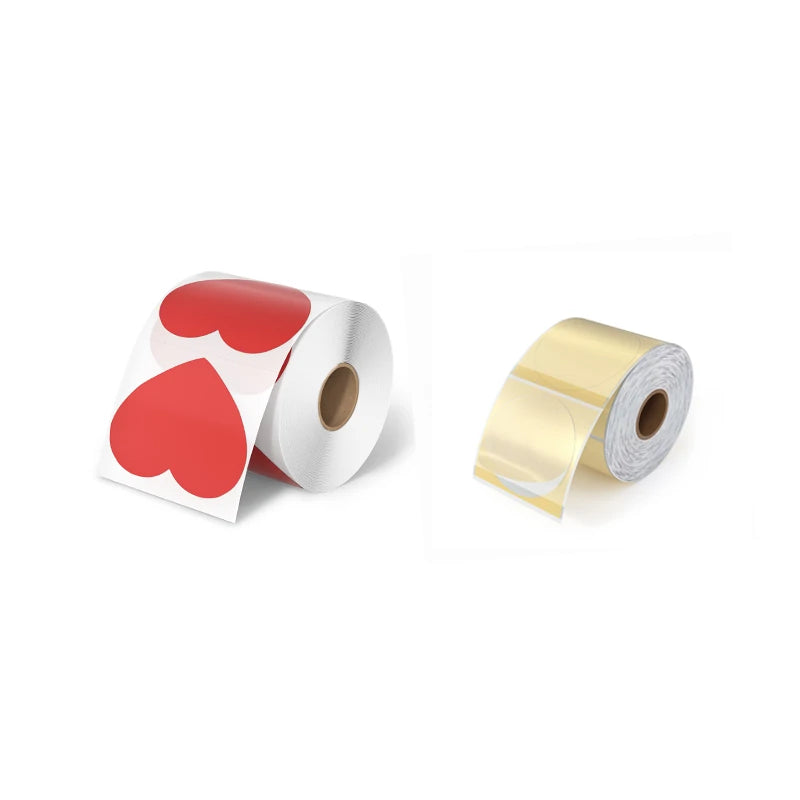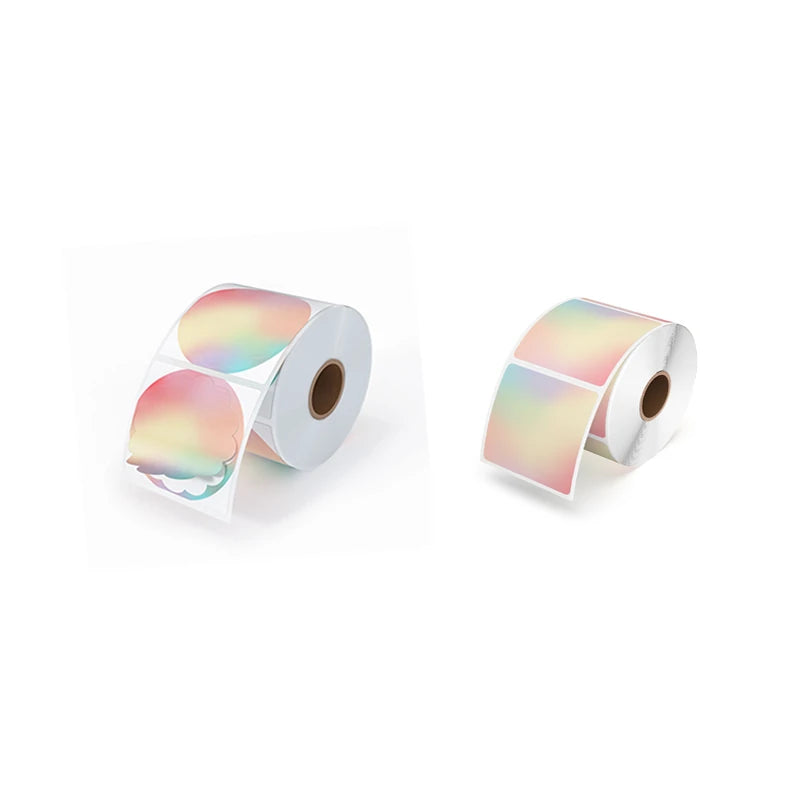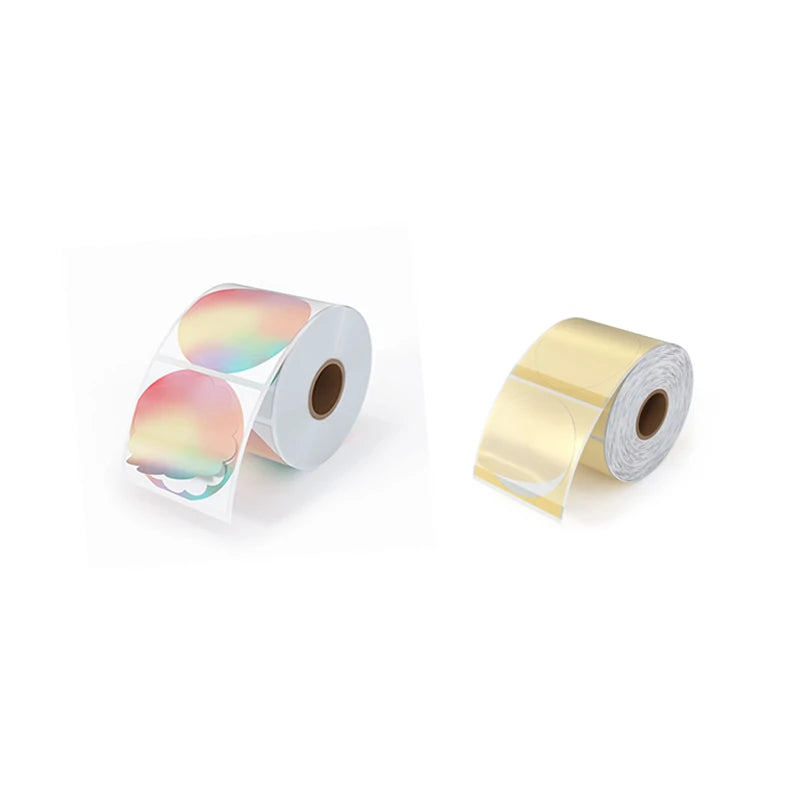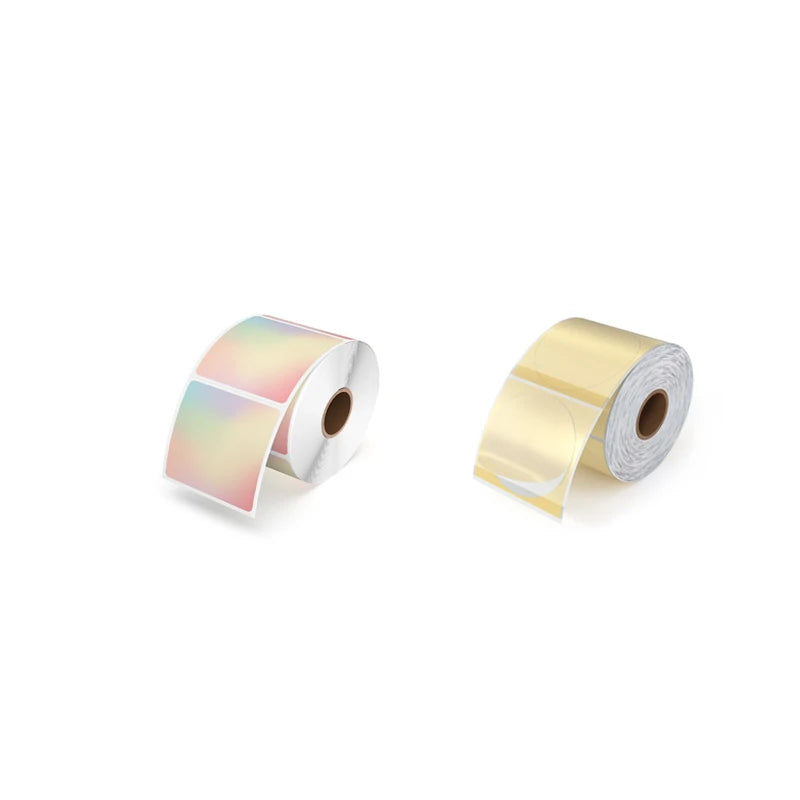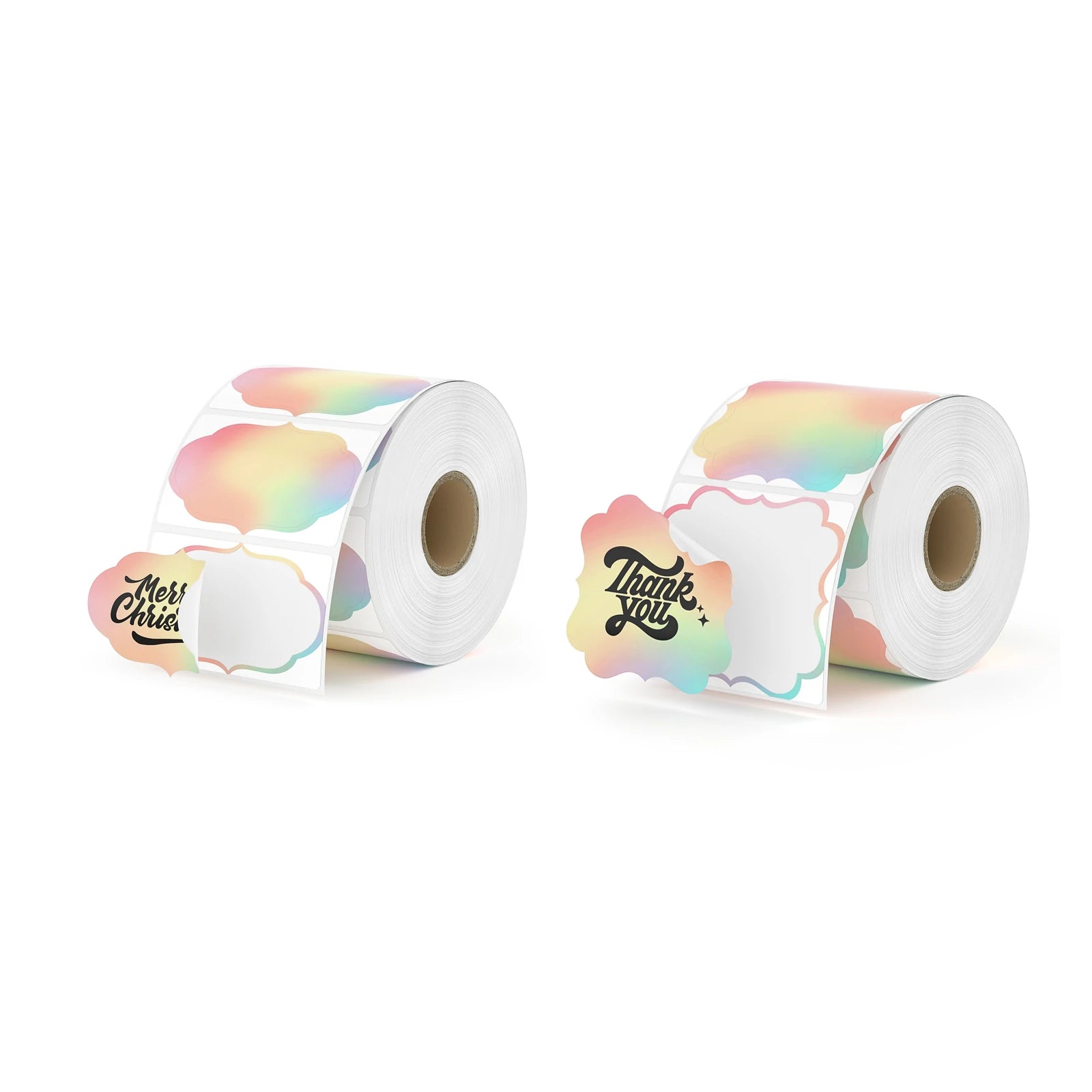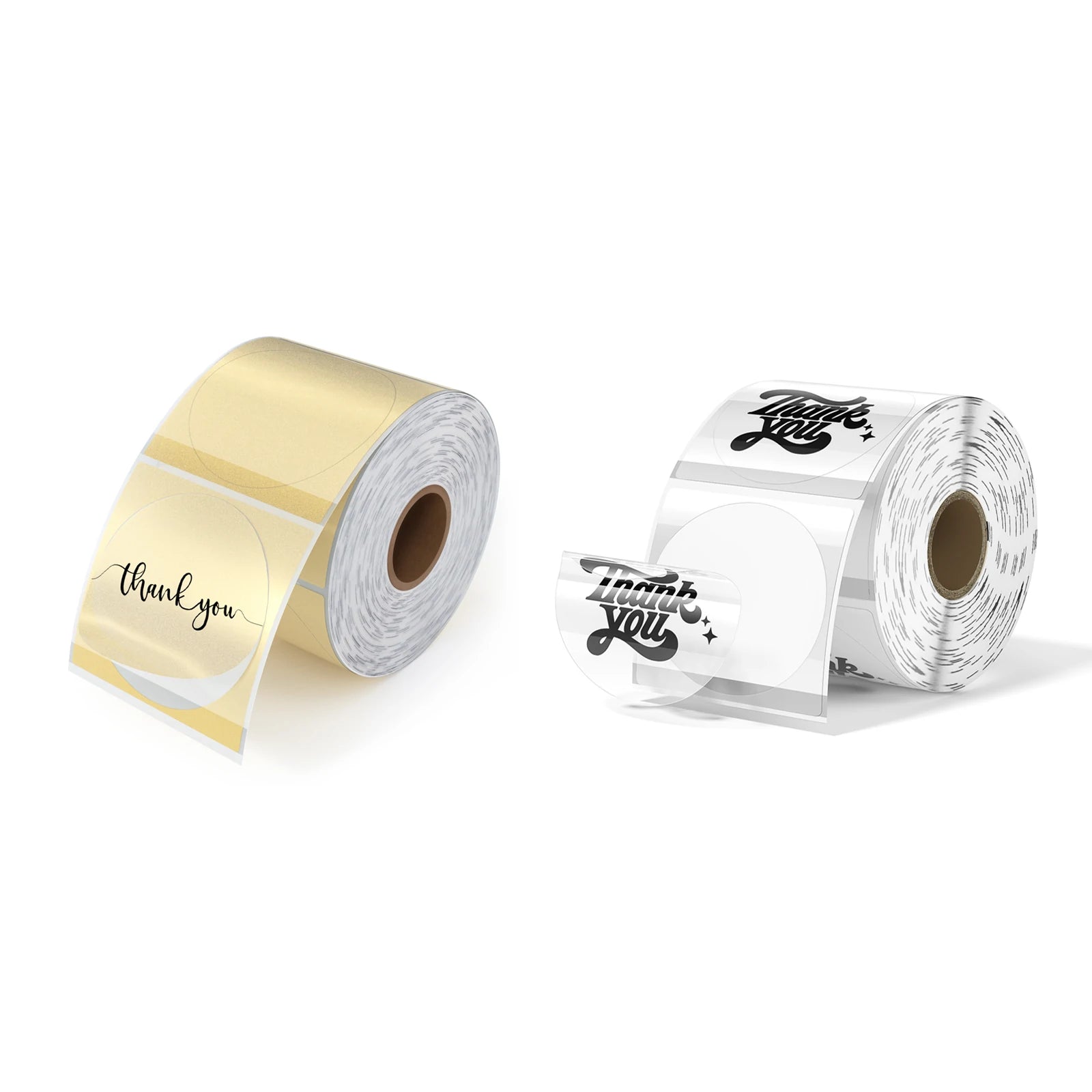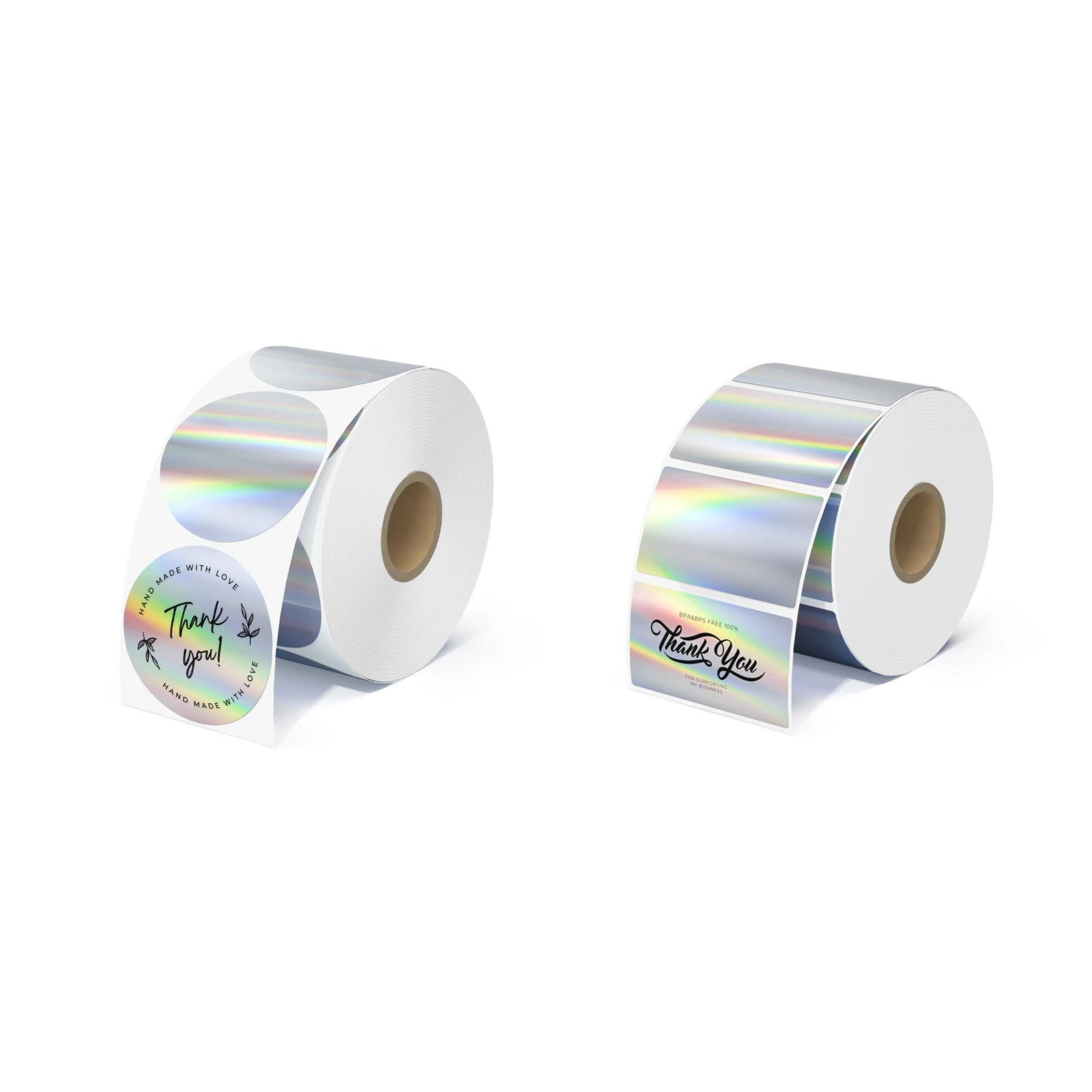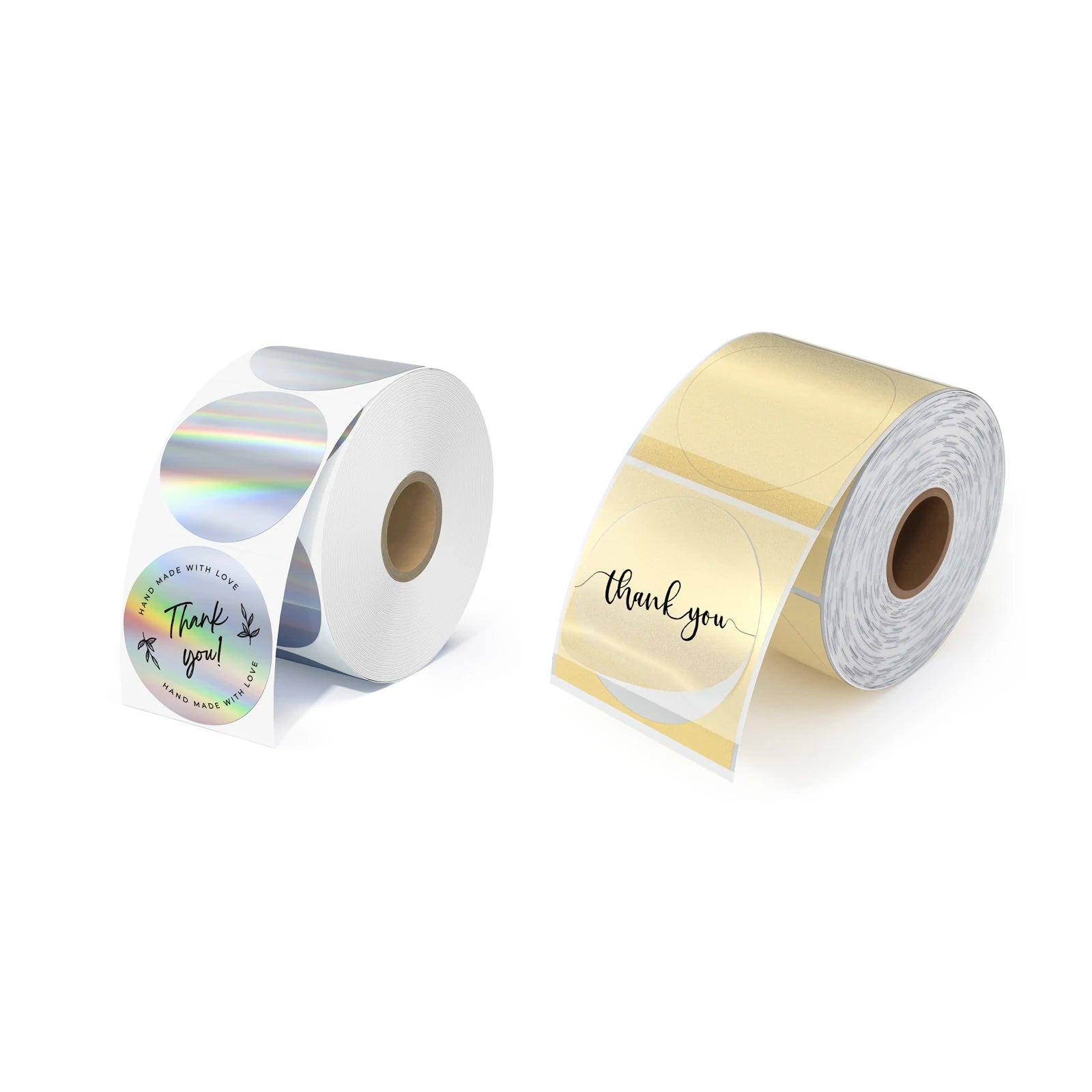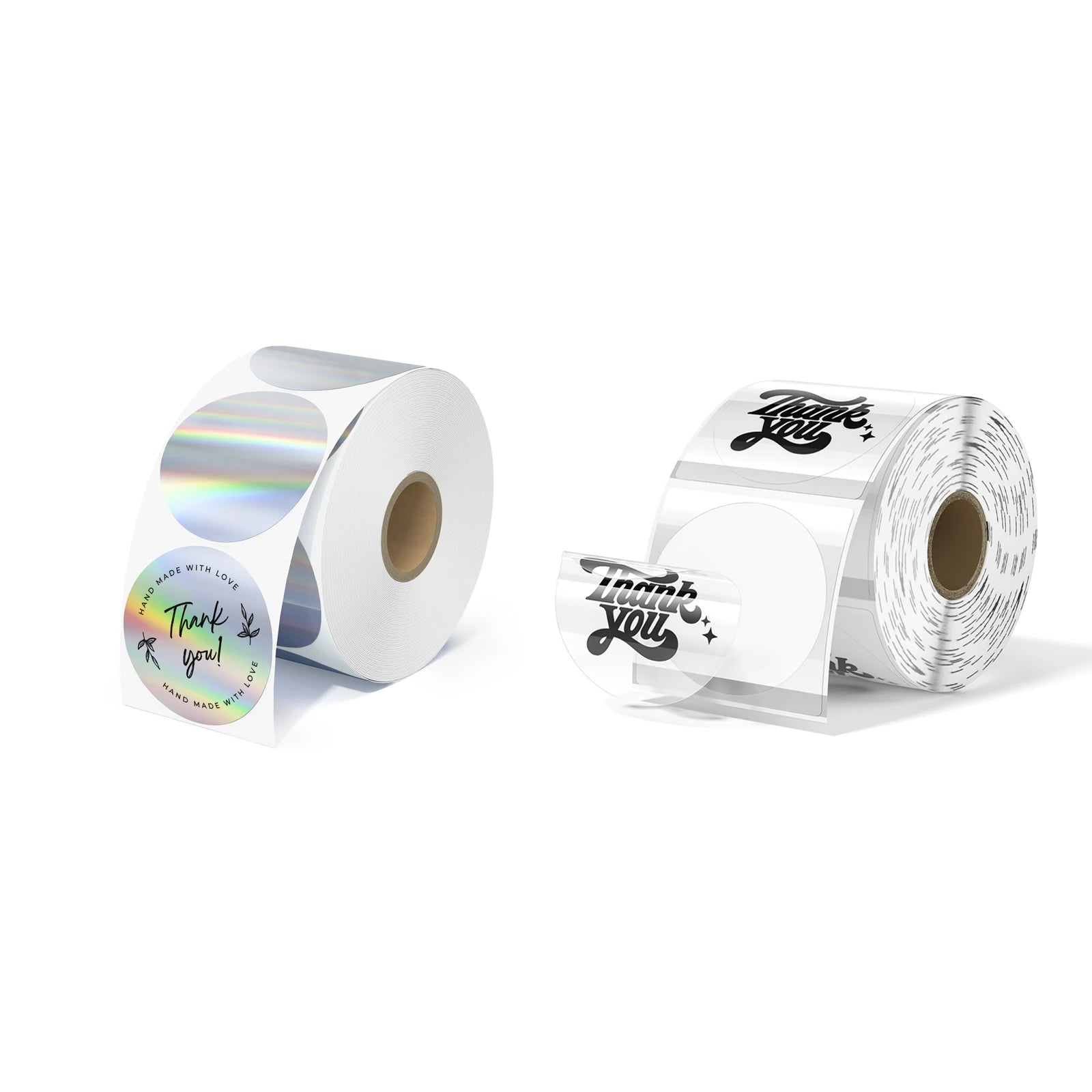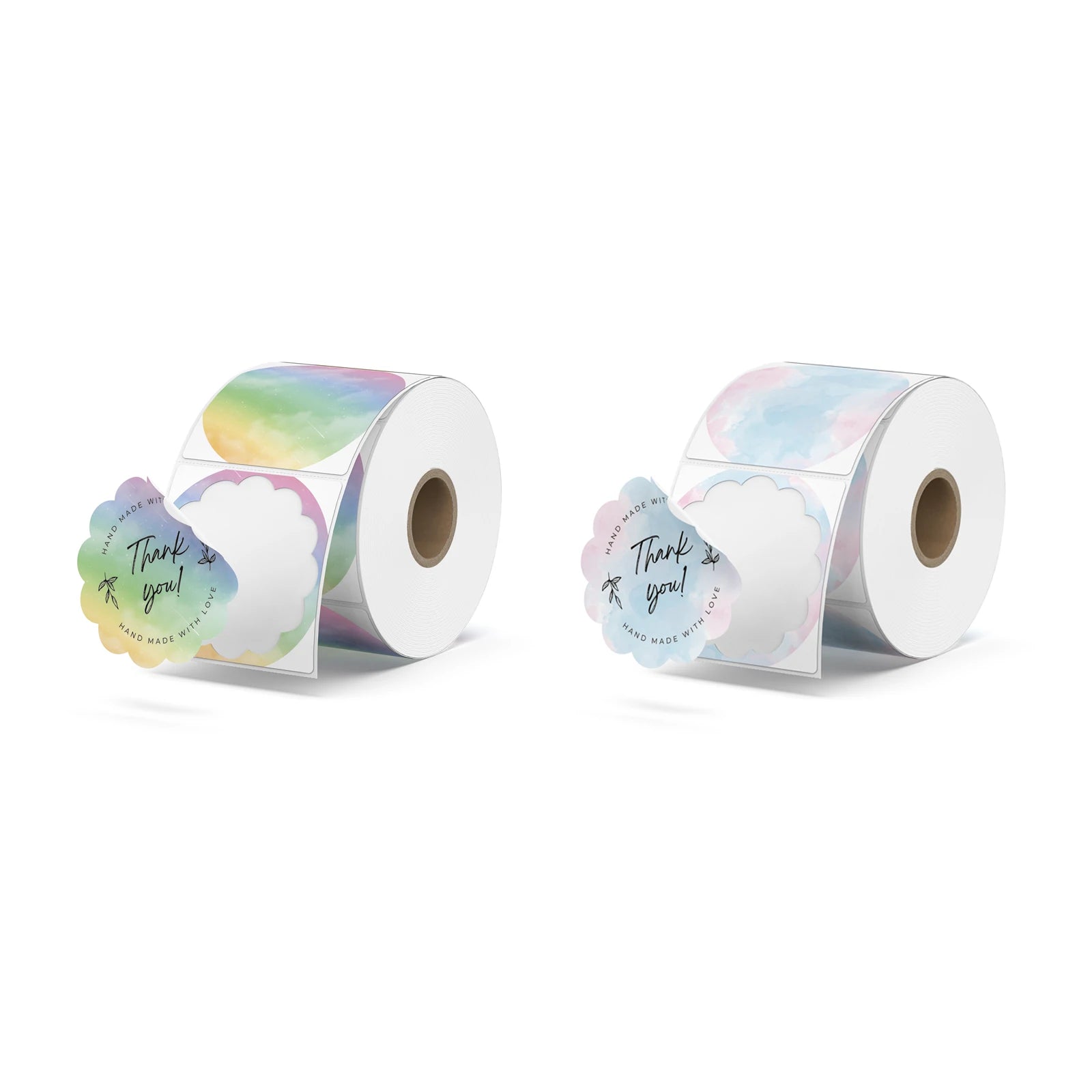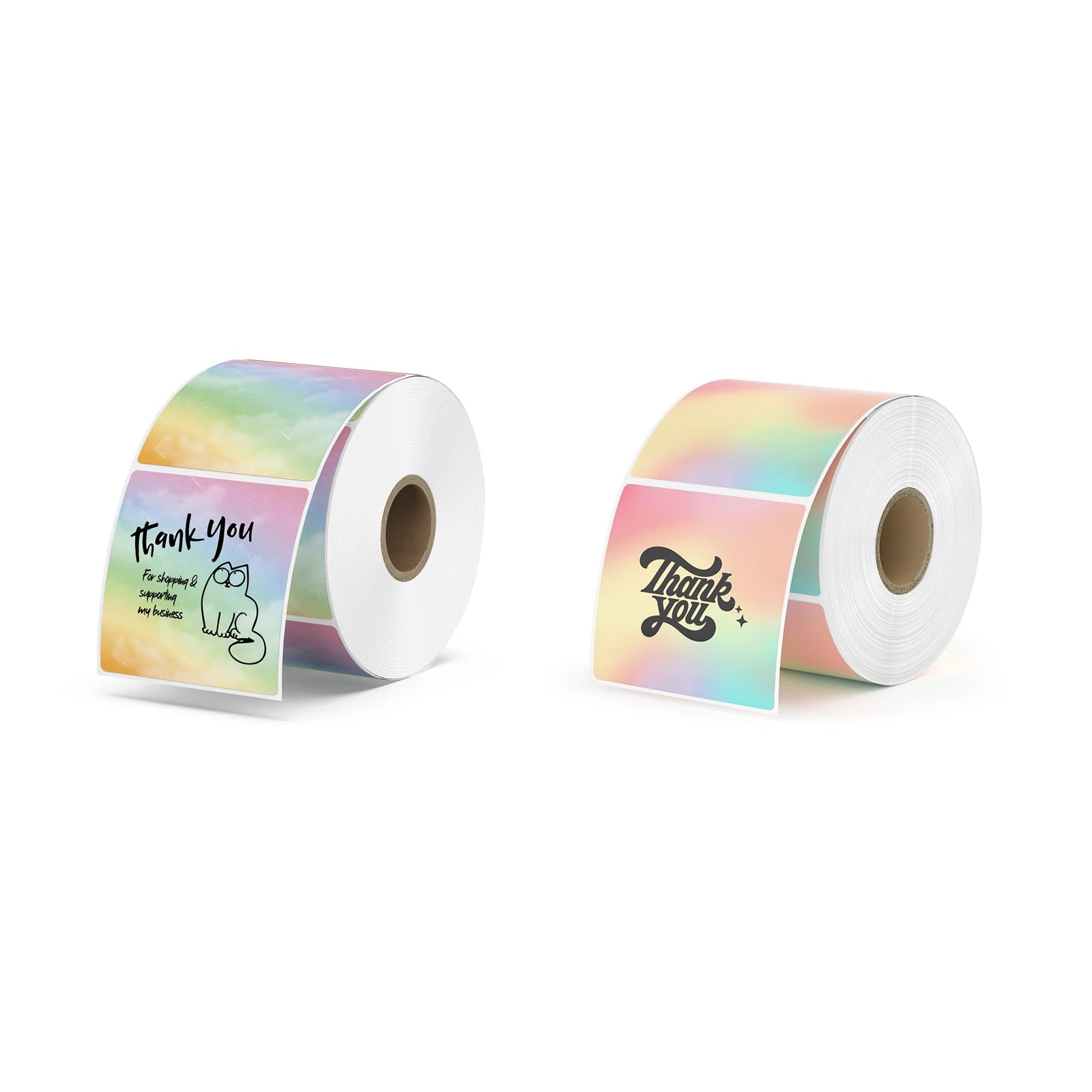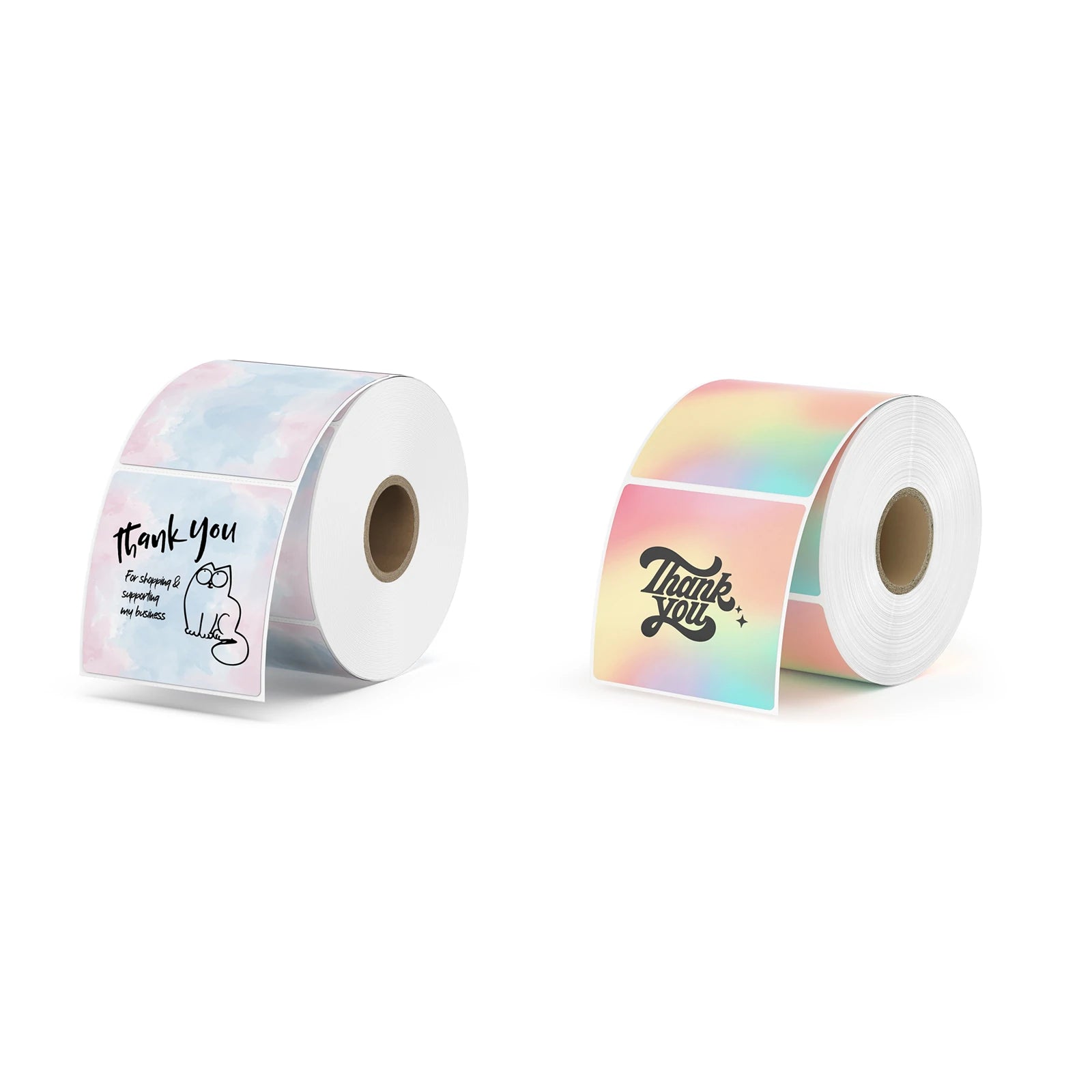 MUNBYN Various Thermal Stickers Labels Mix Pack
· MUNBYN's exclusive innovation - Make your ideas outstanding and distinctive.
· Direct thermal technology. No ink toner or ribbons are needed.
· Printing your logo for branding and promotion. A tiny badge of loyalty or memo you can stick on teacups, bags, laptops, and more.
· Premium-grade materials. BPA & BPS Free.
Color:
Heart Shaped+Rainbow Scalloped
Notice
1. The label must be used with the label holder , the effect will be better. Without the use of the label holder, the label cannot be printed continuously, and the paper will become a crepe.

2. When setting the color of the template font, please use a dark color. Dark colors are good for printing.

3. If the printed pattern is in the opposite direction, please open the print settings and make adjustments as shown below
Steps For Usage
Step 1: Open: https://www.canva.com/ and log in

Step 2:
a. Click "Custom Size" on the home page, Set label size: 3 x 3 inches (single heart), Click on "Create new design"
b. "Uploads" the label model, pulls the uploaded image into the design page and adjusts the label model to be the same size as the design page

Step 3: You can choose your favorite pattern in "Elements", and "Text" to select the text you prefer. After the setting is completed, delete the label paper model, then click "Download". (Note: "Transparent background" should be checked when "Download")

Step 4: Using a label printer, upload the saved pattern and set the size to be printed. After setting, you can print.
Strong Adhesive & Crystal Clear Printing
Using only premium-grade material with a strong, long-lasting adhesive, so you don't have to worry about whether the label will fall off during use, or whether the address can recognize such trivial things, which will help your work better.

BPA & BPS Free, suitable for physical conditions of any age. No Ink Toner or Ribbons Needed. Bright color, fade-resistant; water-smudge-scratch-grease resistant.
Develop your multiple usage scenarios
These multipurpose labels can be used for a number of different home and office applications: barcodes, product identification, pricing tags, address labels, file folders, milk teacup, memo, QR code printing, laboratory number labeling, labeling kitchenware, labeling bath supplies, consignment use, healthcare, governmental work, and all your business needs! Can be used as Valentine's Day thank you stickers to impress customers.