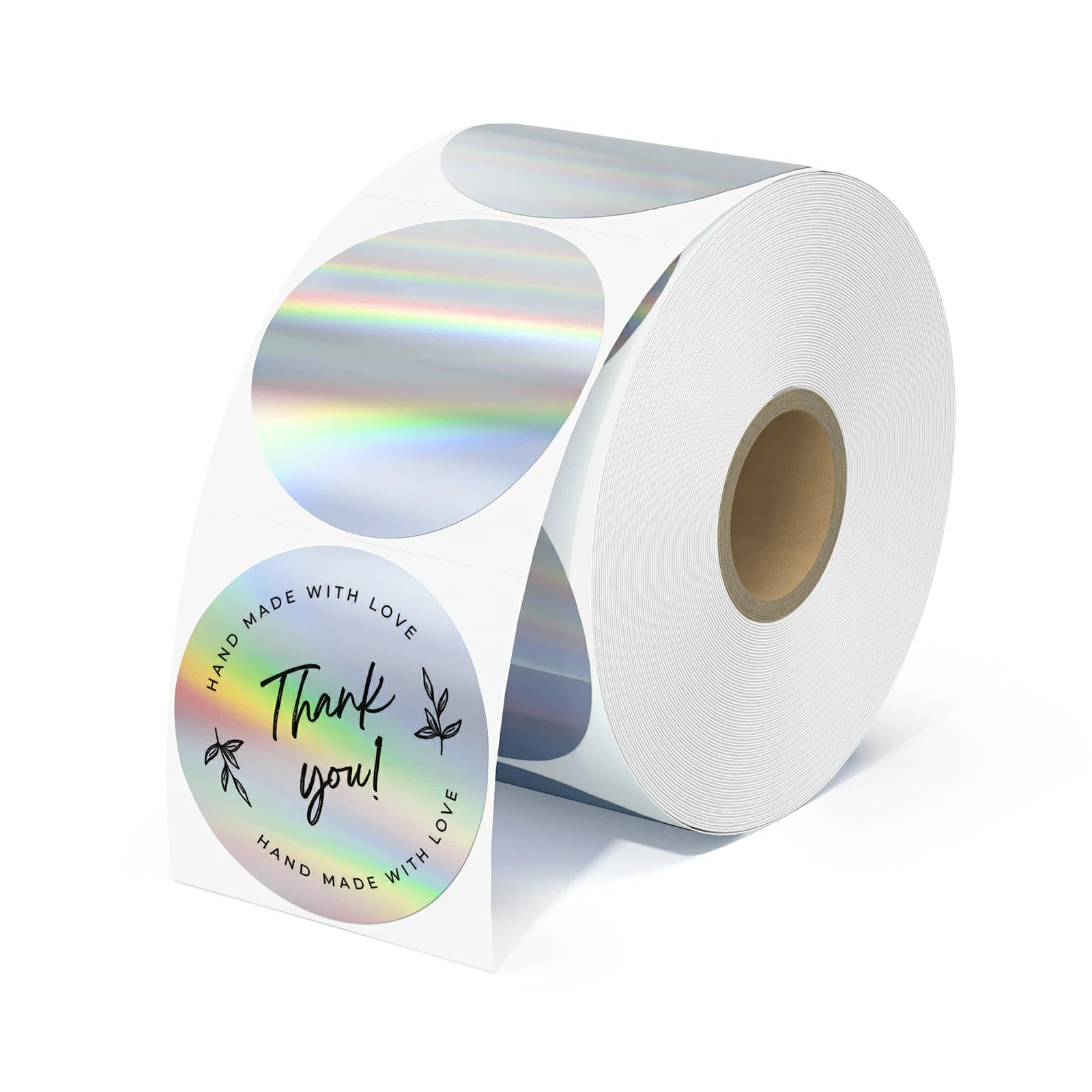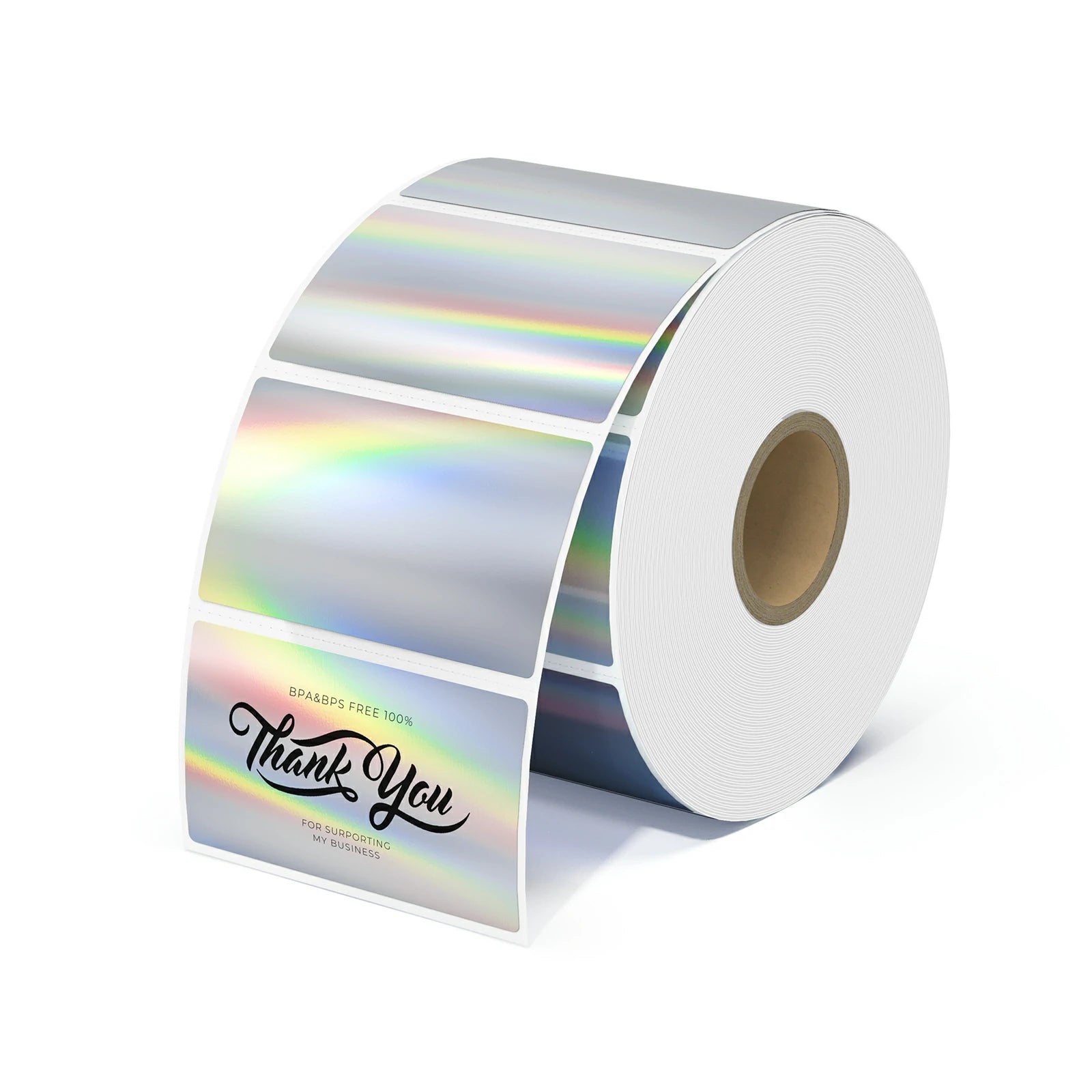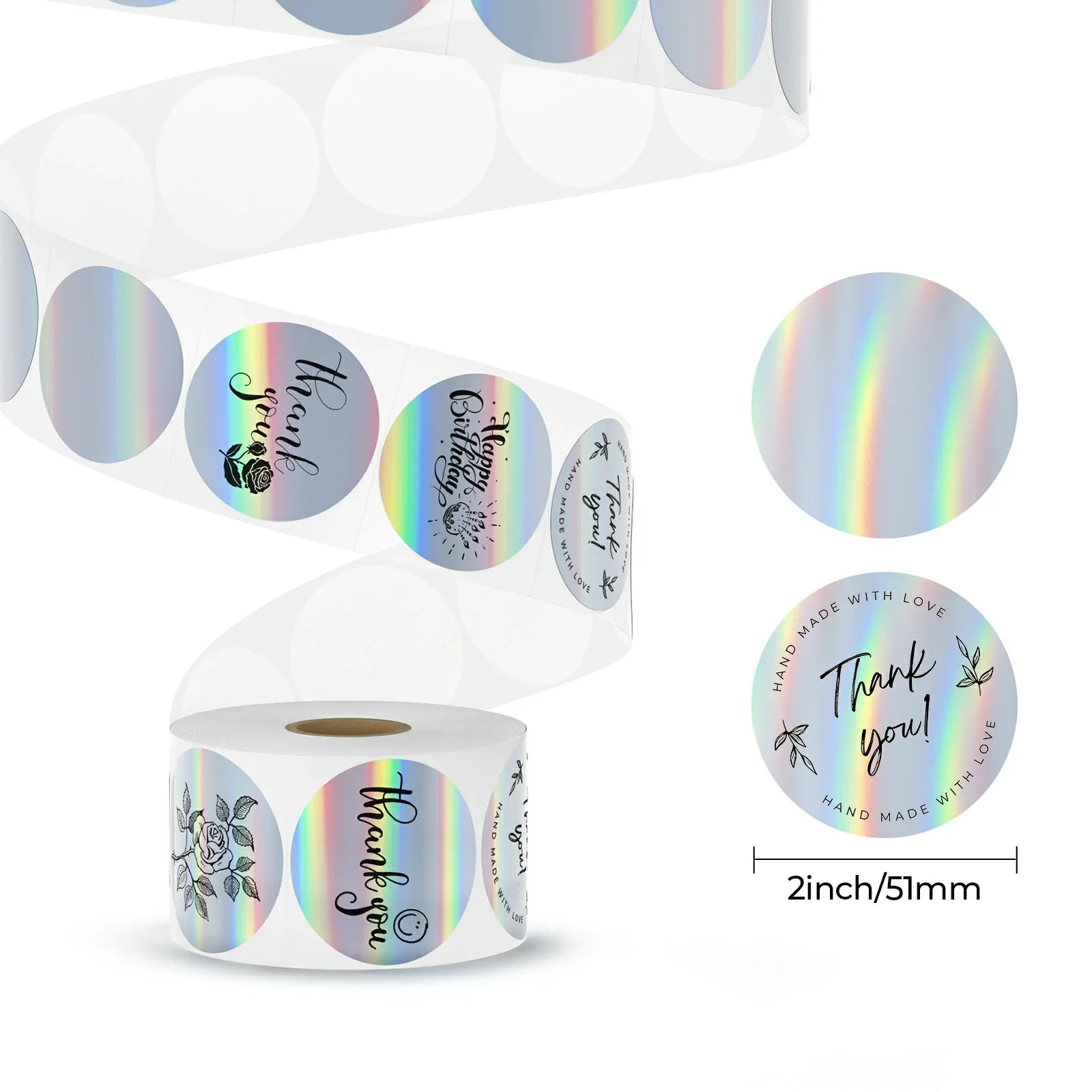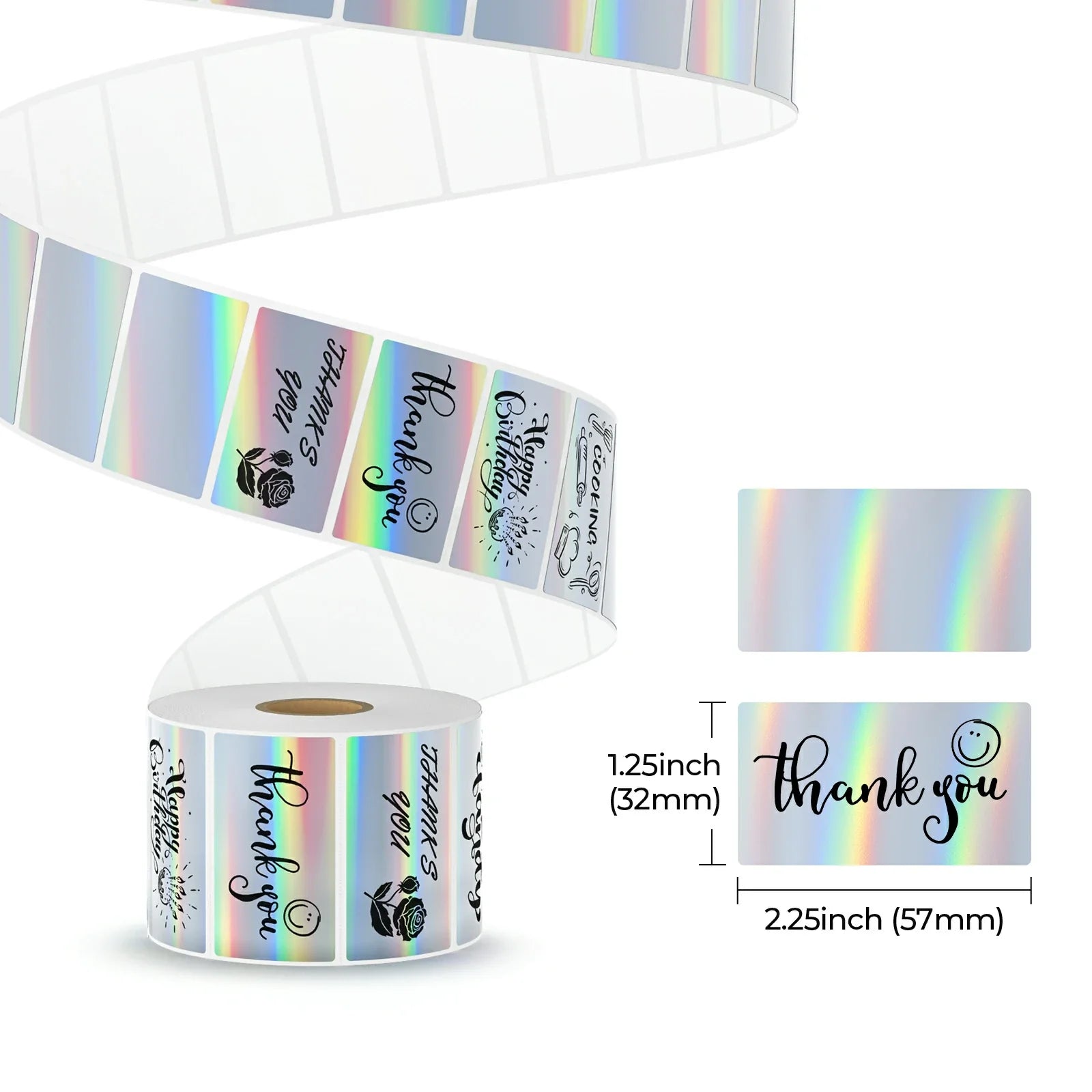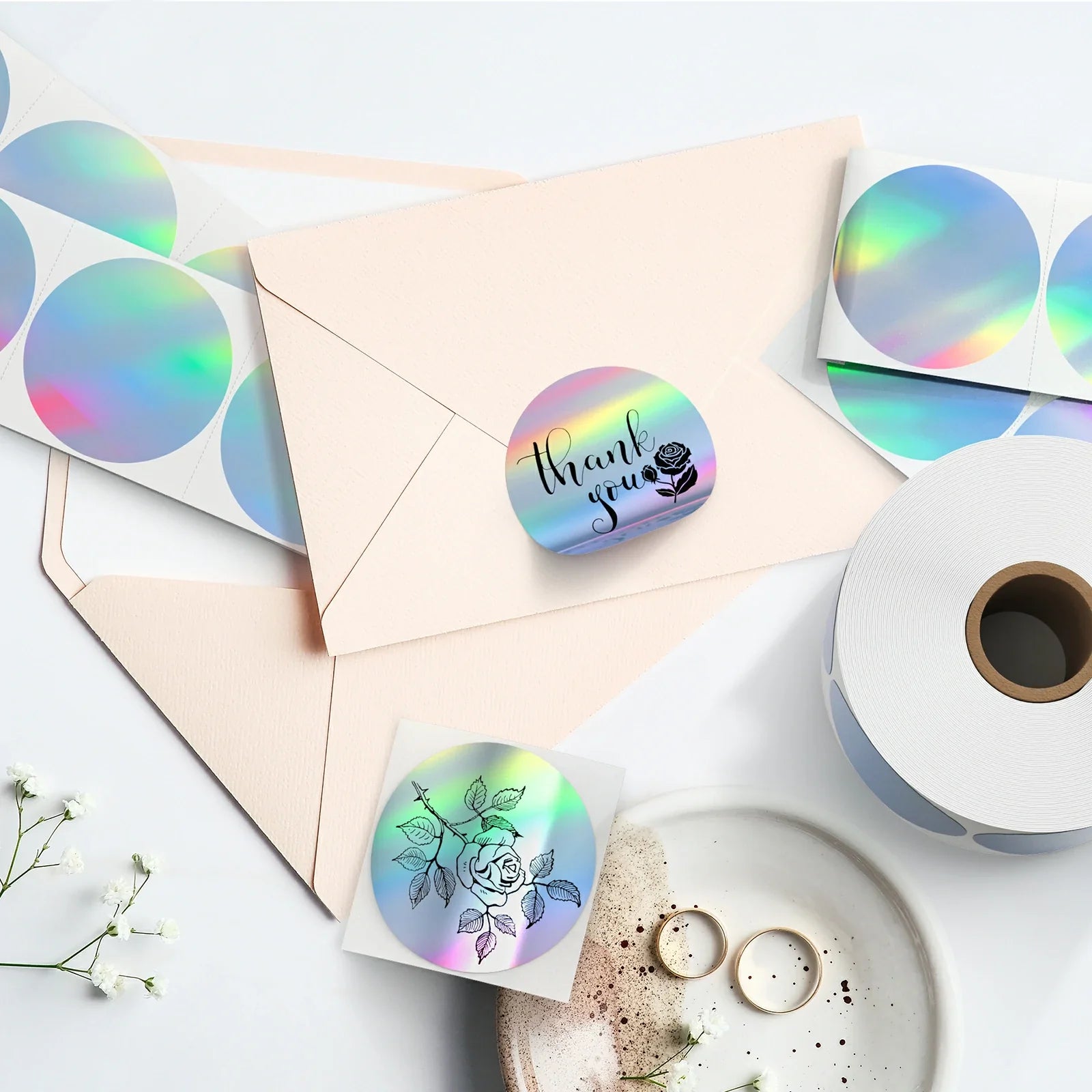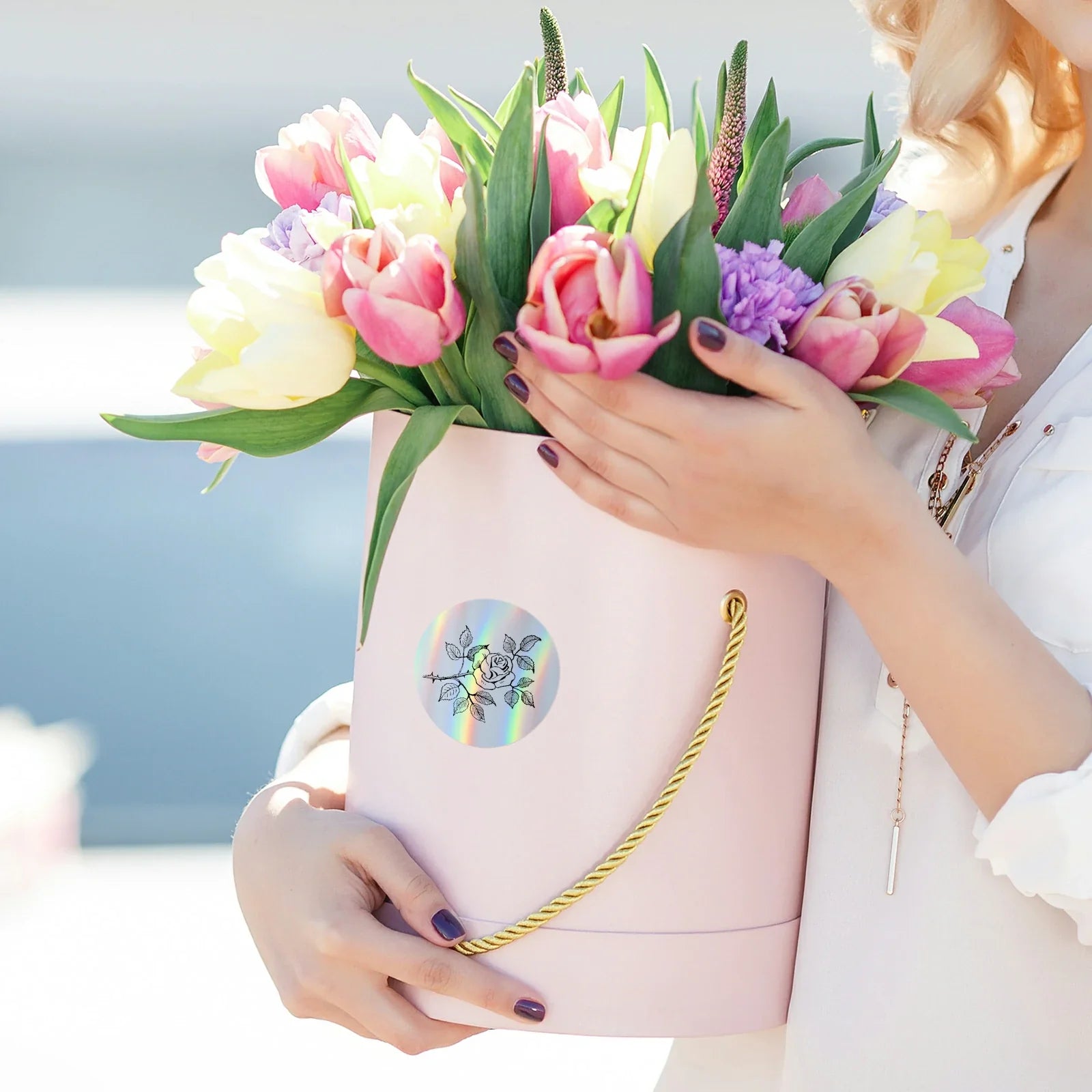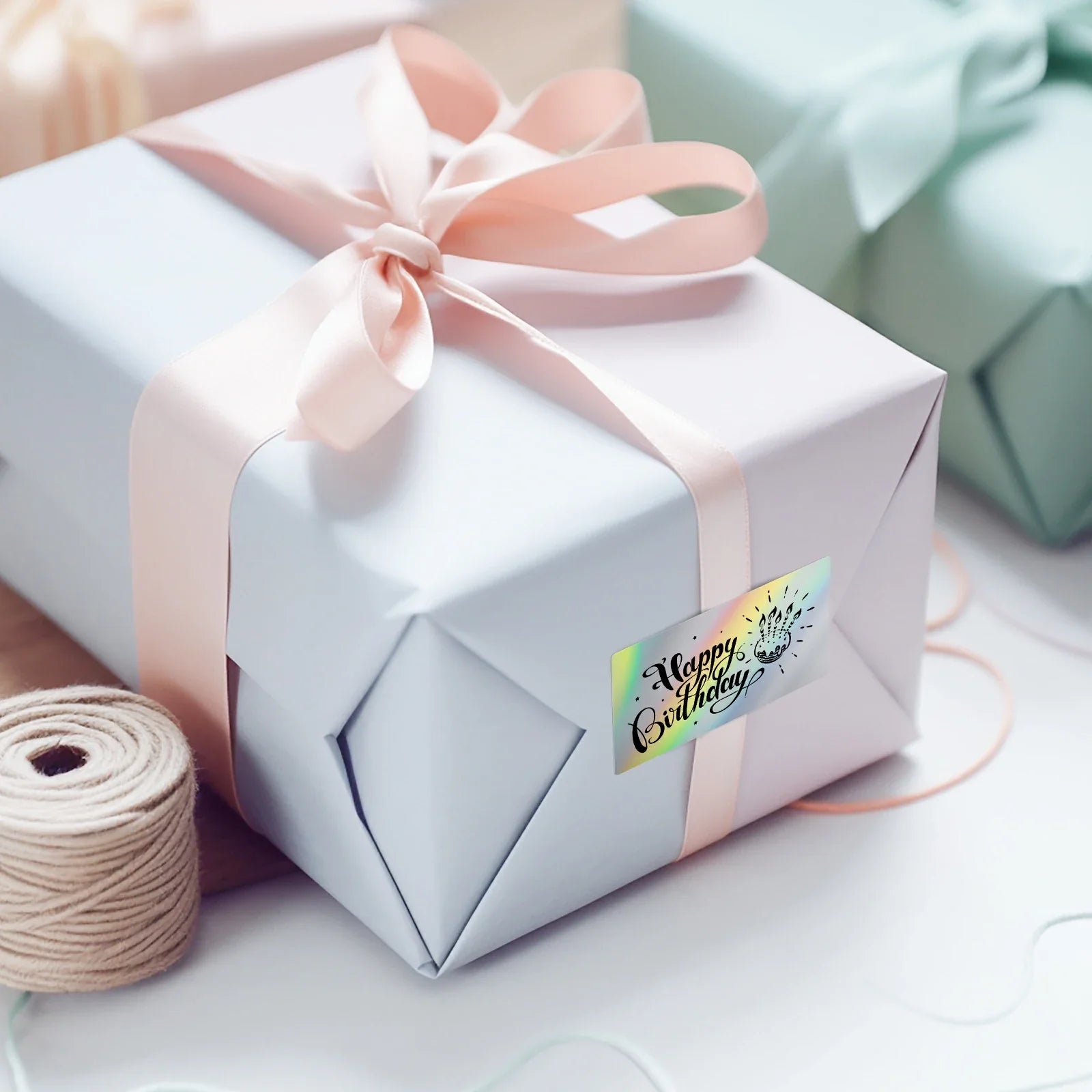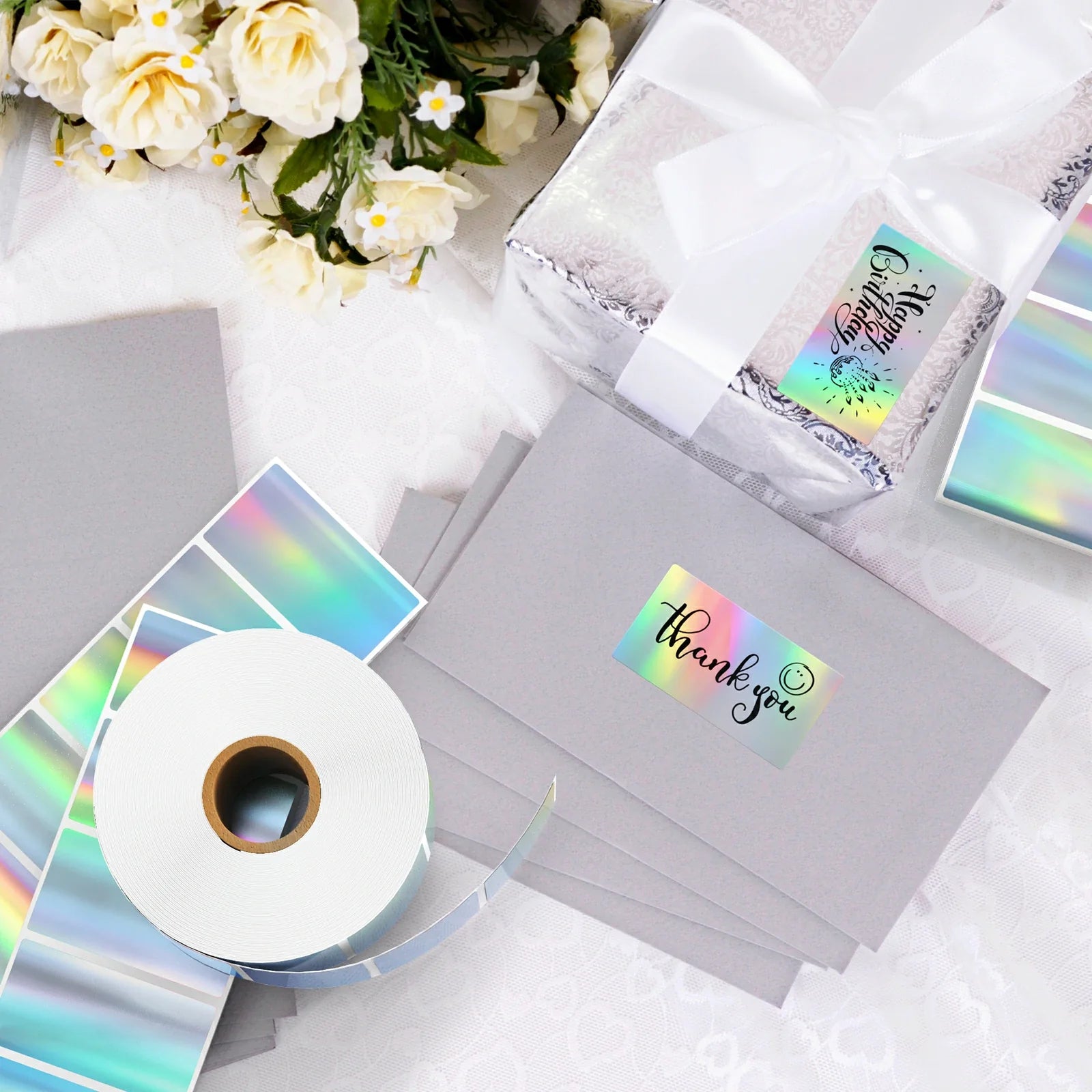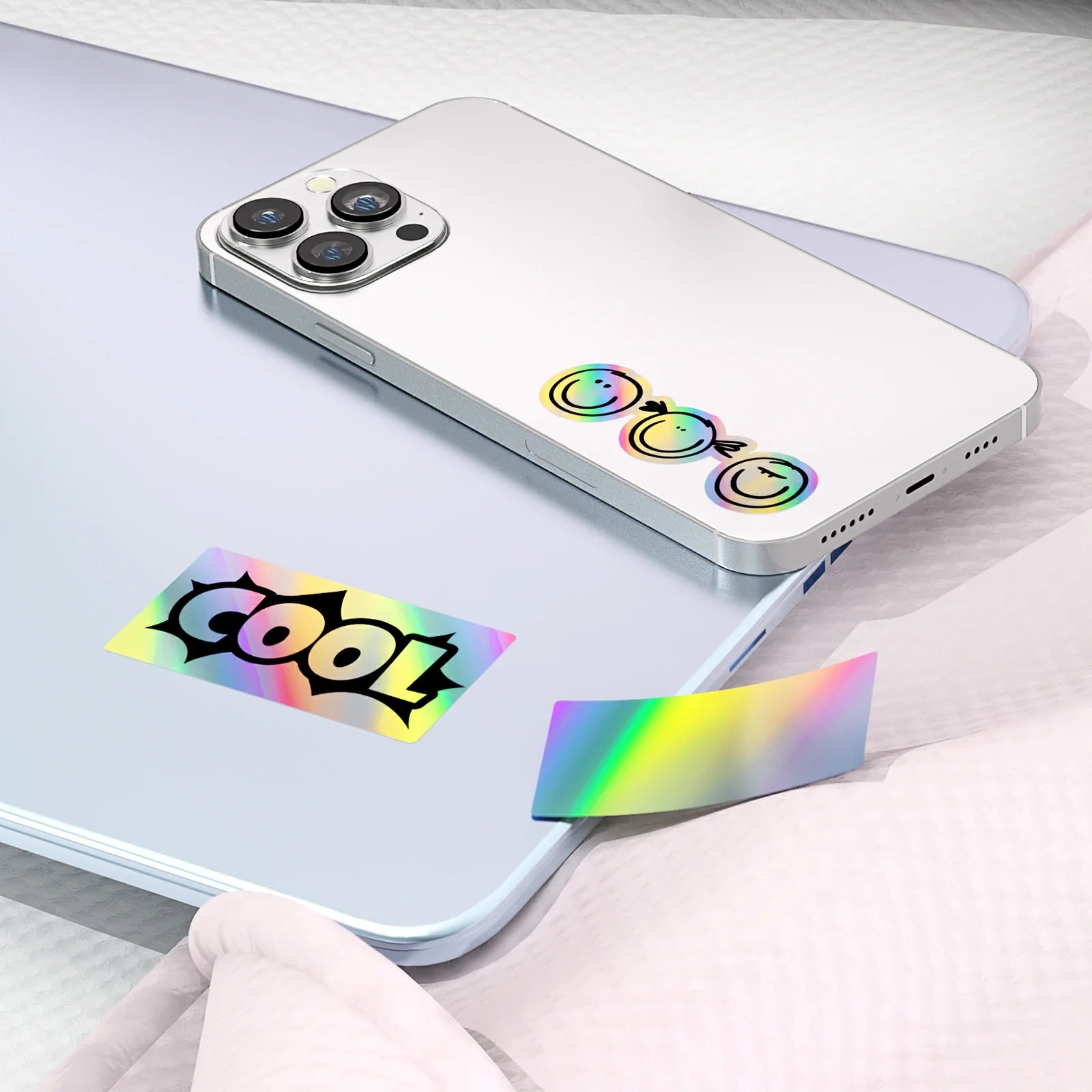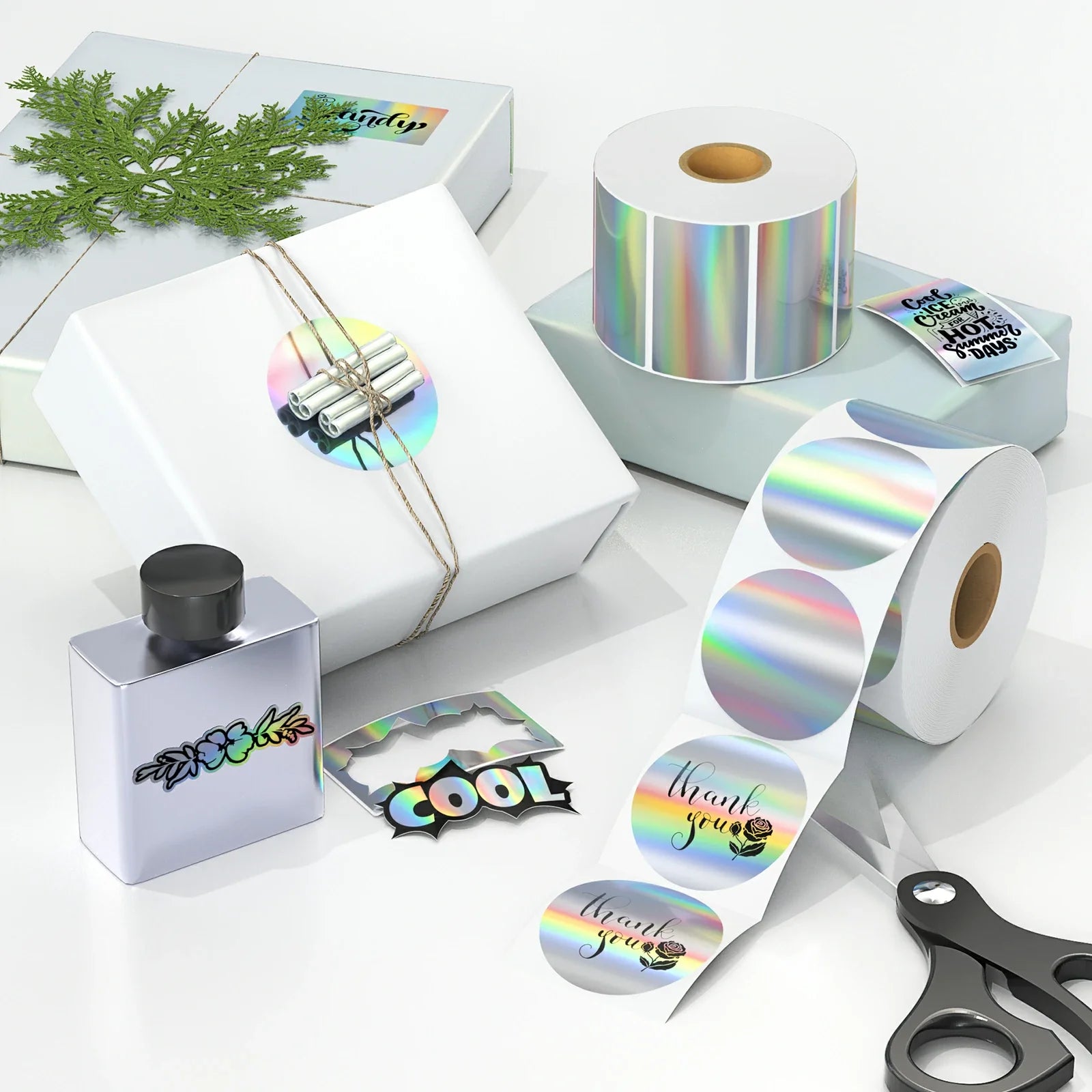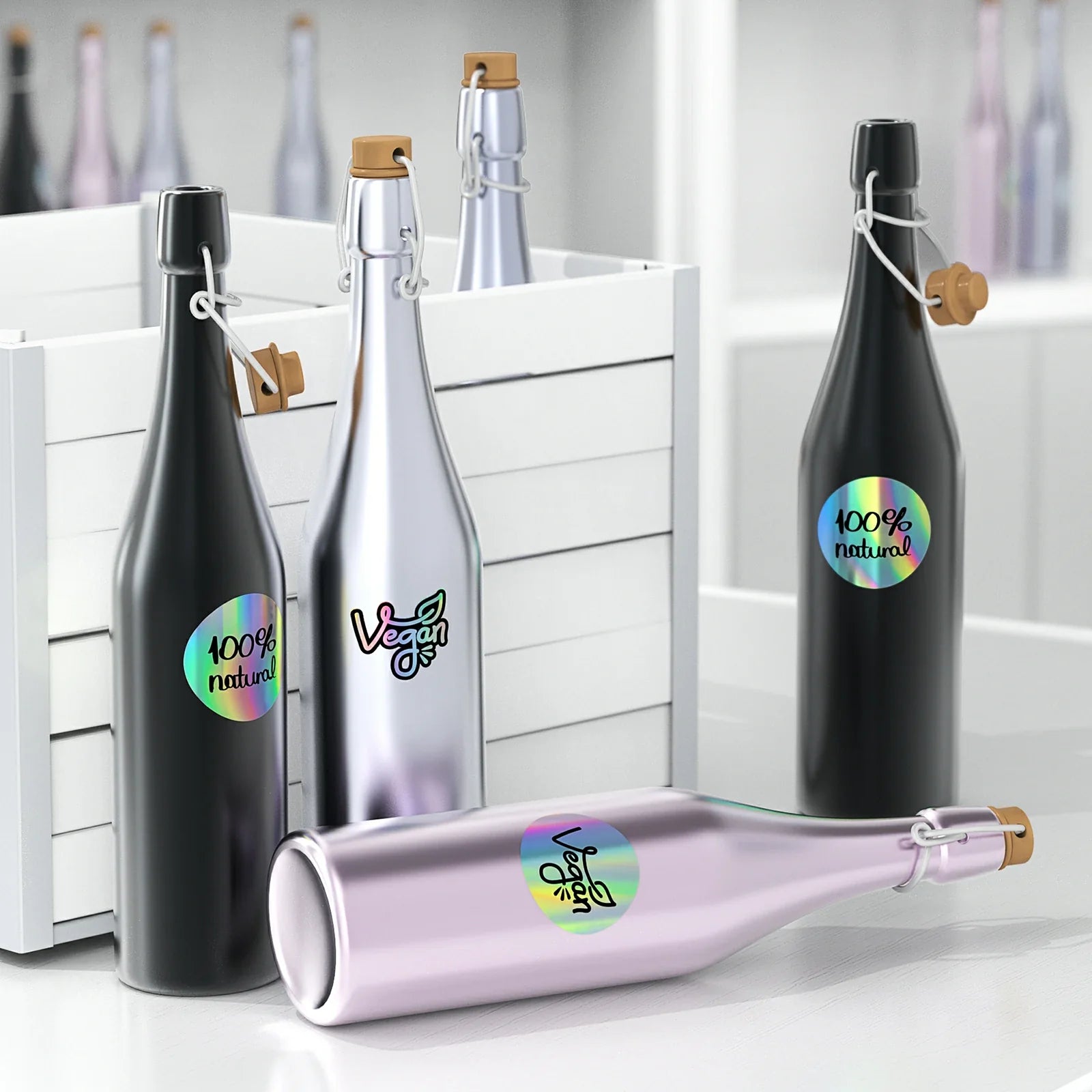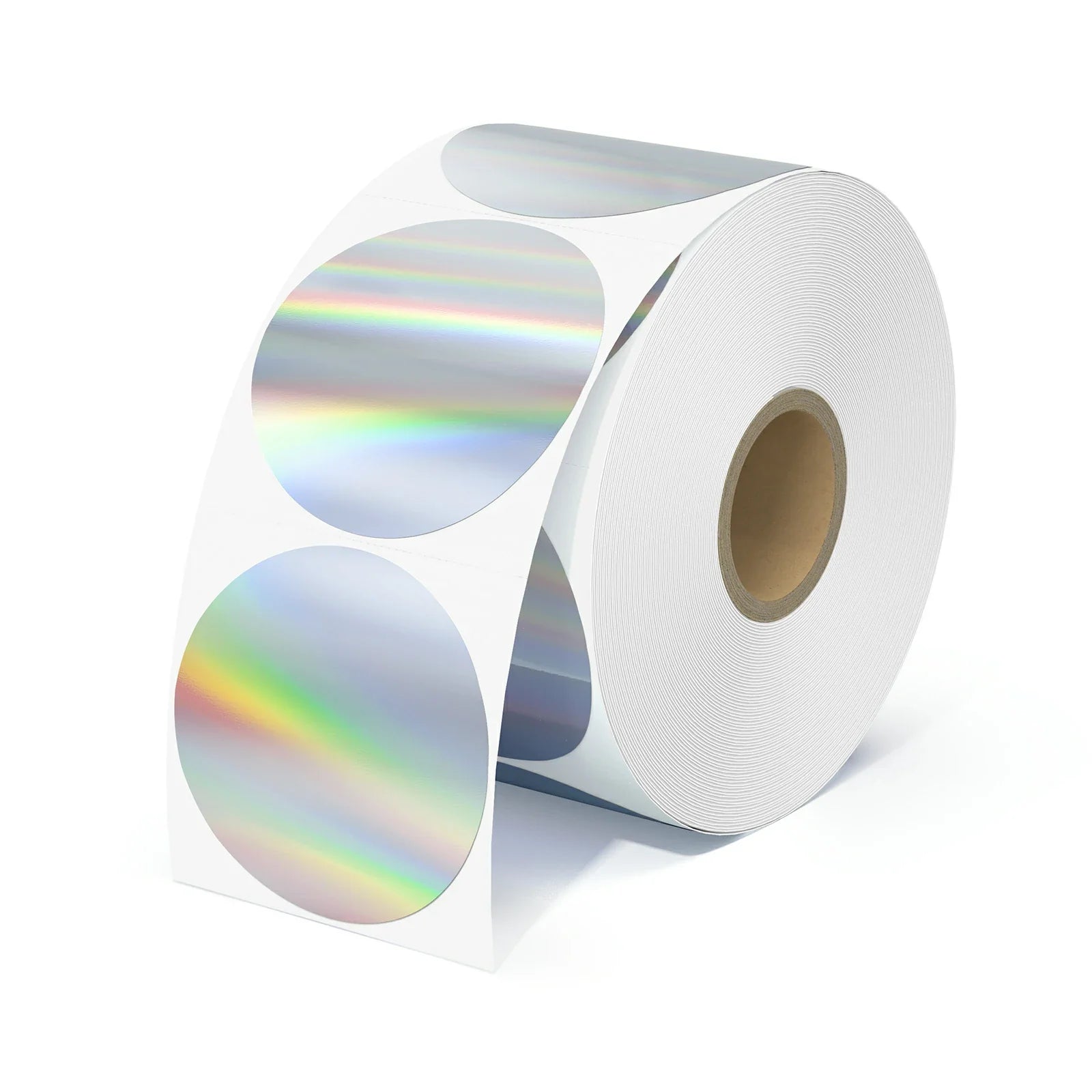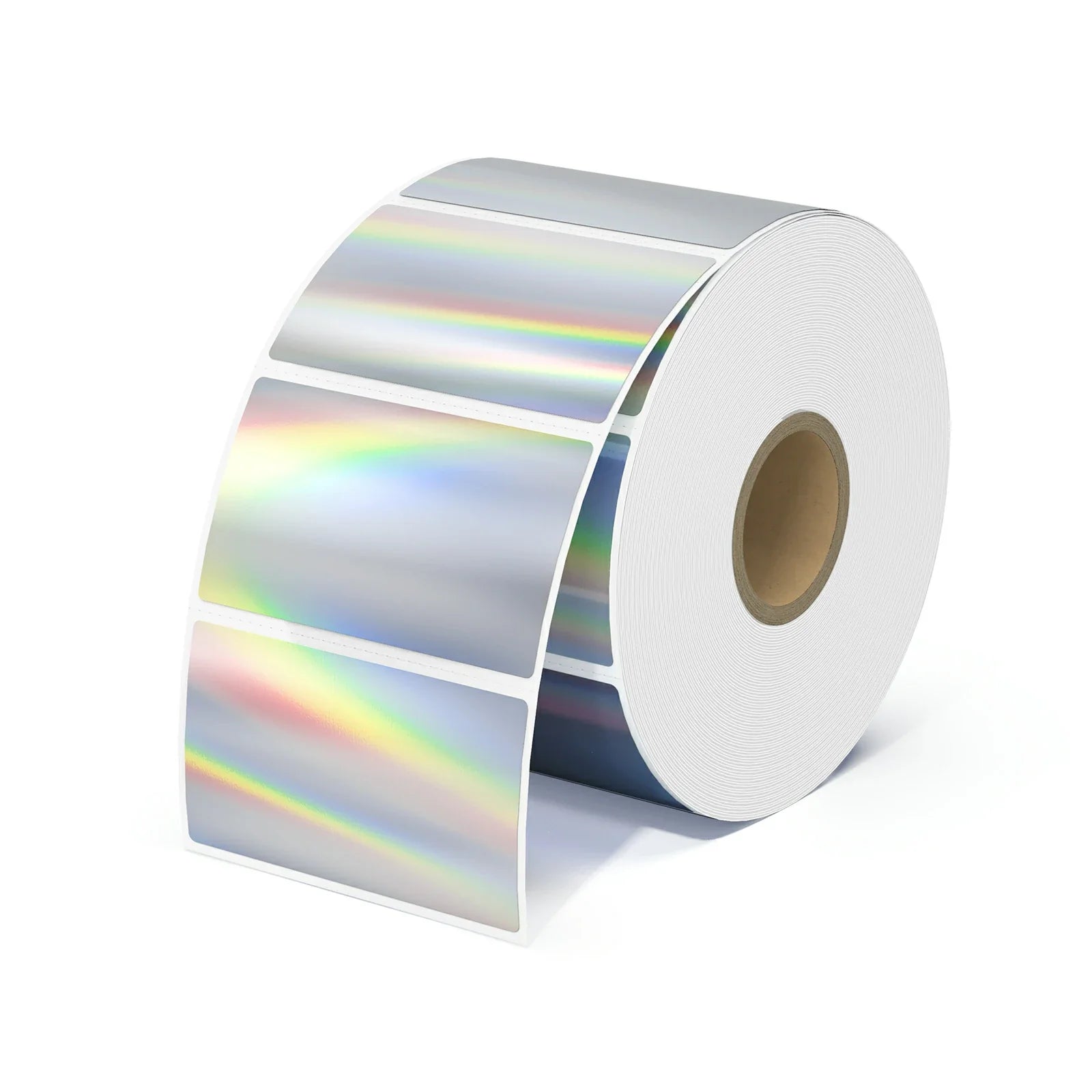 MUNBYN Holographic Silver Thermal Sticker Labels
Make your brand stand out with MUNBYN's stunning and captivating hologram labels! These thermal labels come in two unique shapes - rectangular and round, and they are more than just ordinary stickers. The rich, vivid, and lively colours will enhance your packaging and attract everyone's interest.
Printed on rainbow metallic vinyl that changes color as you move, our holographic thermal stickers offer an amazing visual experience like no other. The transformation from shimmering silver to glowing gold will captivate viewers and leave a remarkable impression!
But our holographic stickers offer more than just striking visuals. We guarantee quality with strong adhesion for reliable application and easy removal when needed, ensuring no damage to your product or its packaging.
Unleash your brand's sparkling personality with MUNBYN's holographic thermal stickers and let your products make a statement of their own! The color of the surface of the sticker can be changed under the light, which is beautiful and charming.
The stickers are widely applied on gift wraps, greeting cards stickers, thank you card envelopes, flower bouquets, packaging bags, candy bags, wedding favors, scented bath soaps, wine bottles and jars, etc.