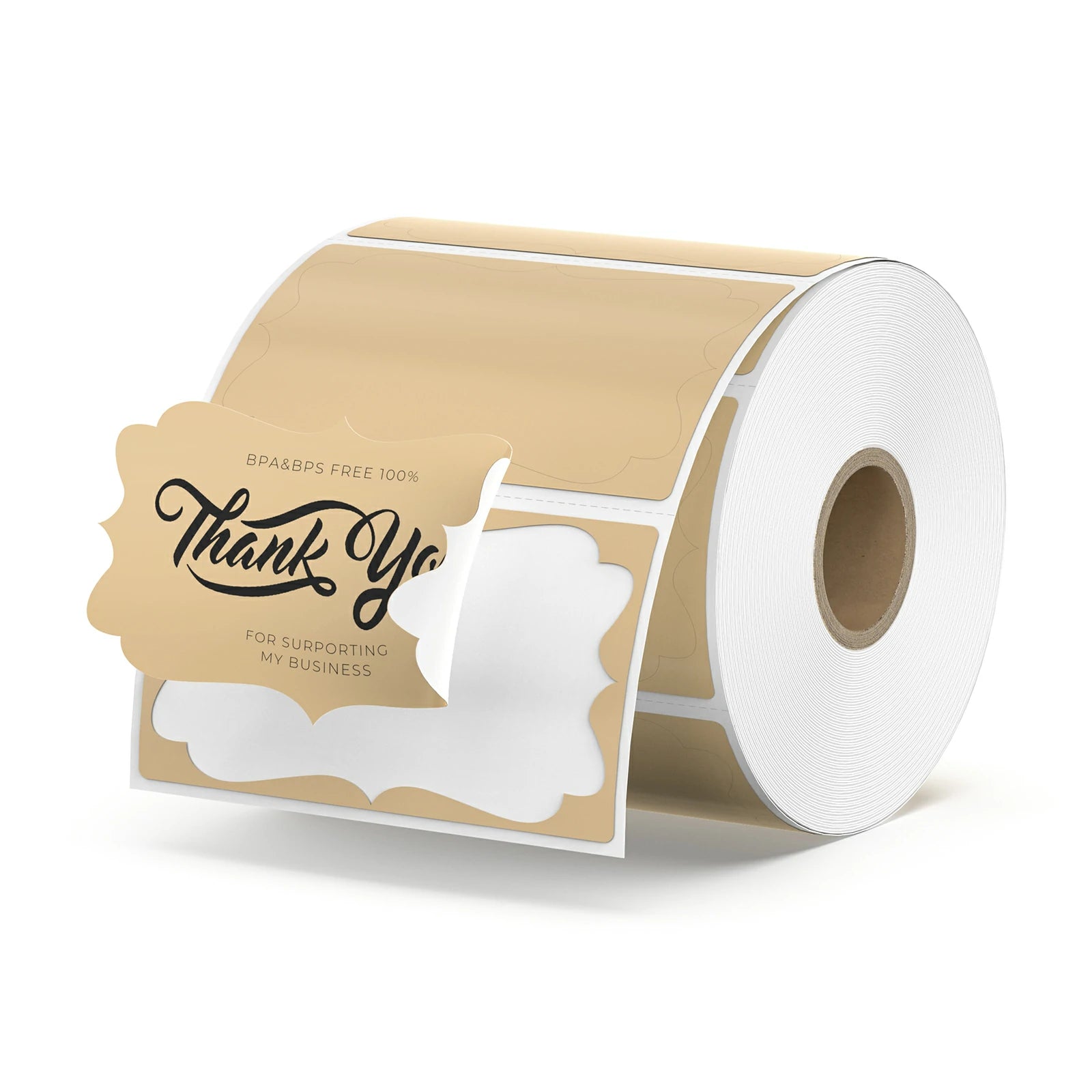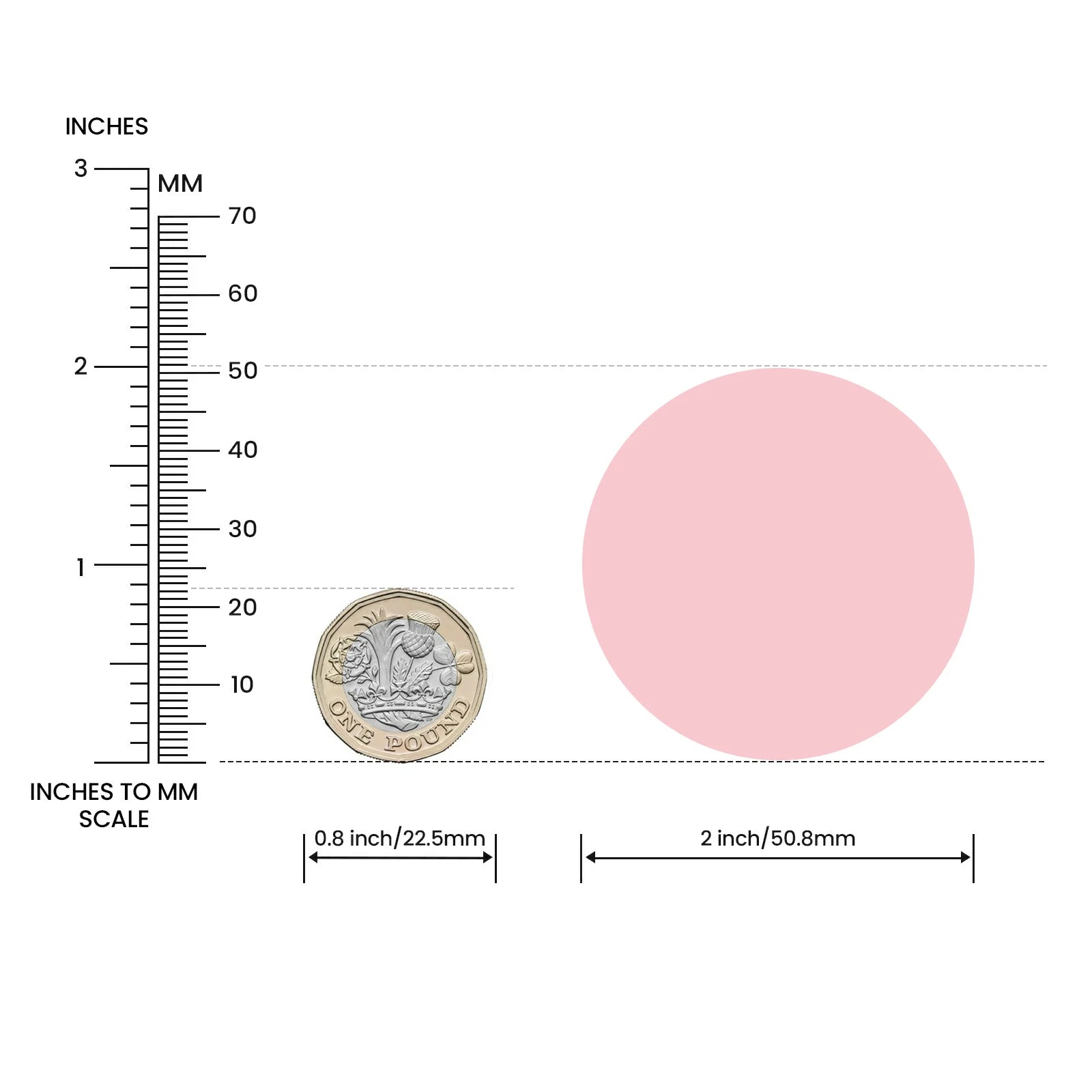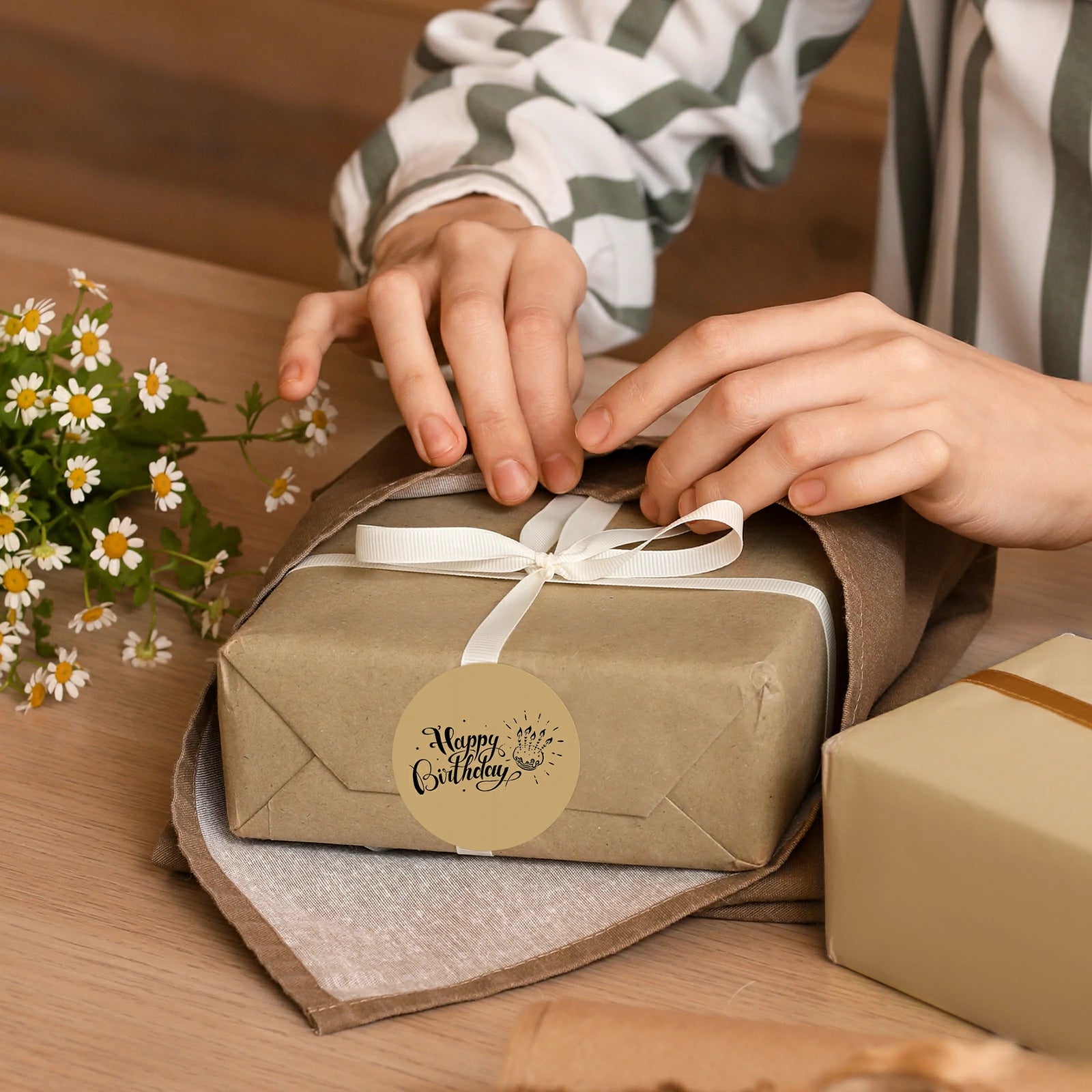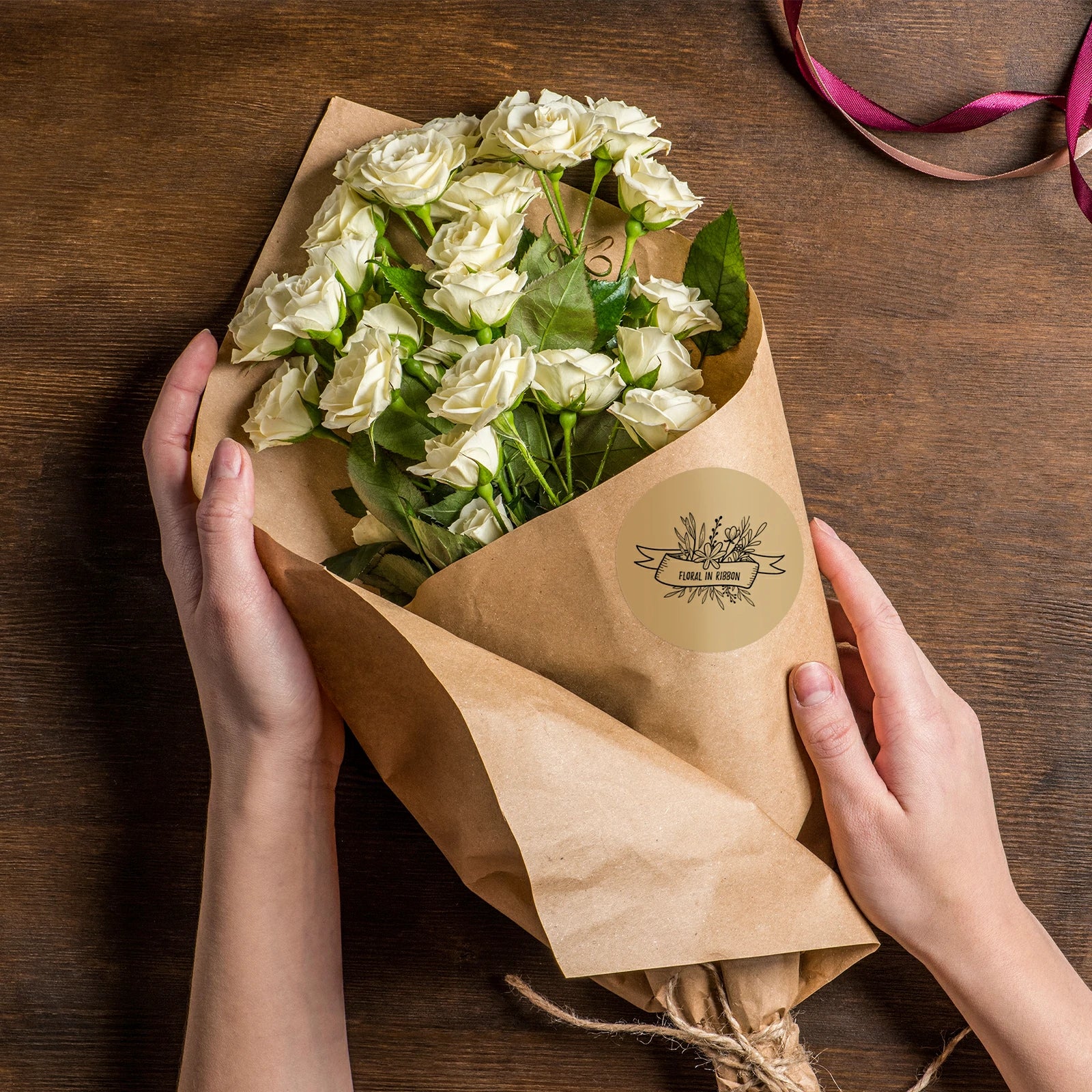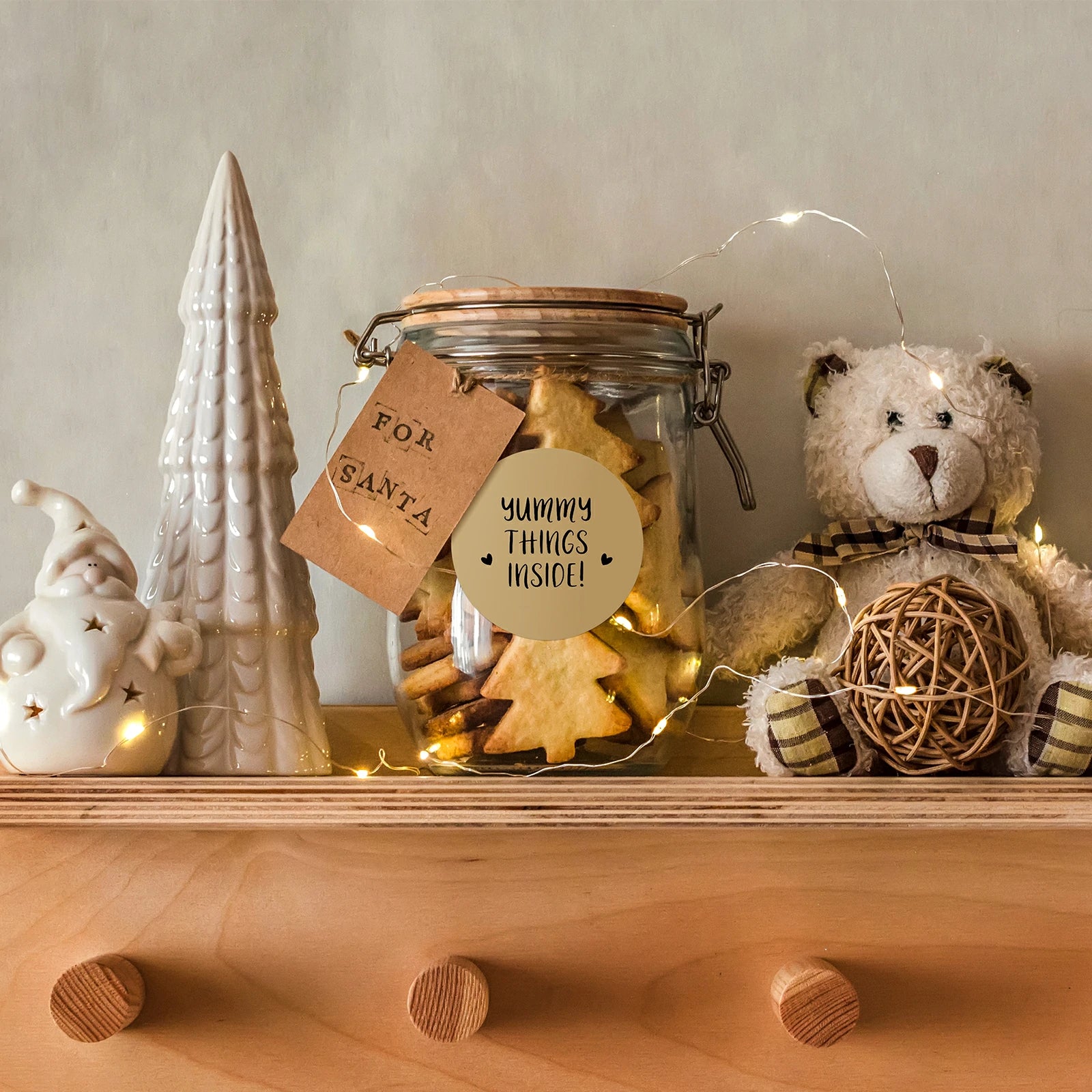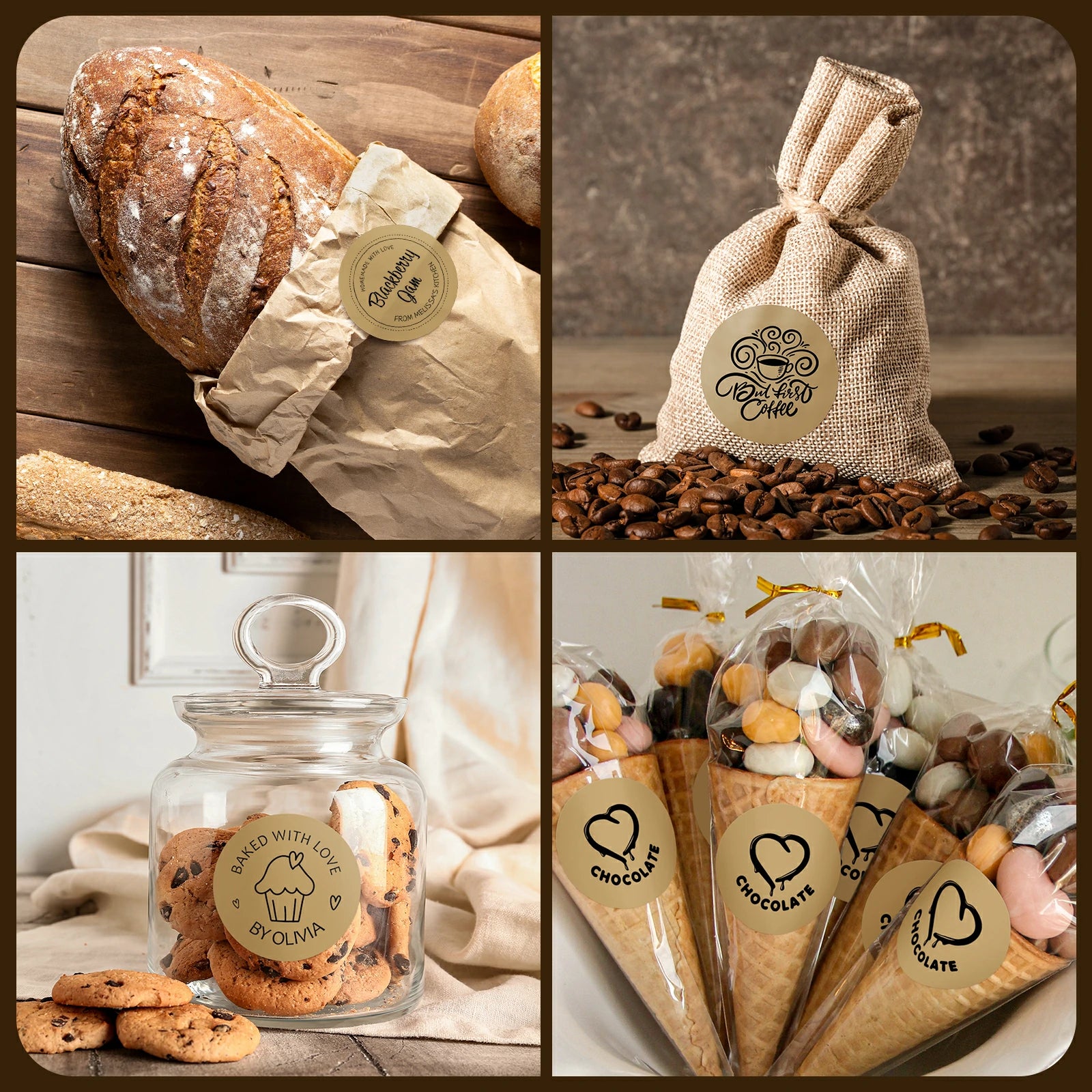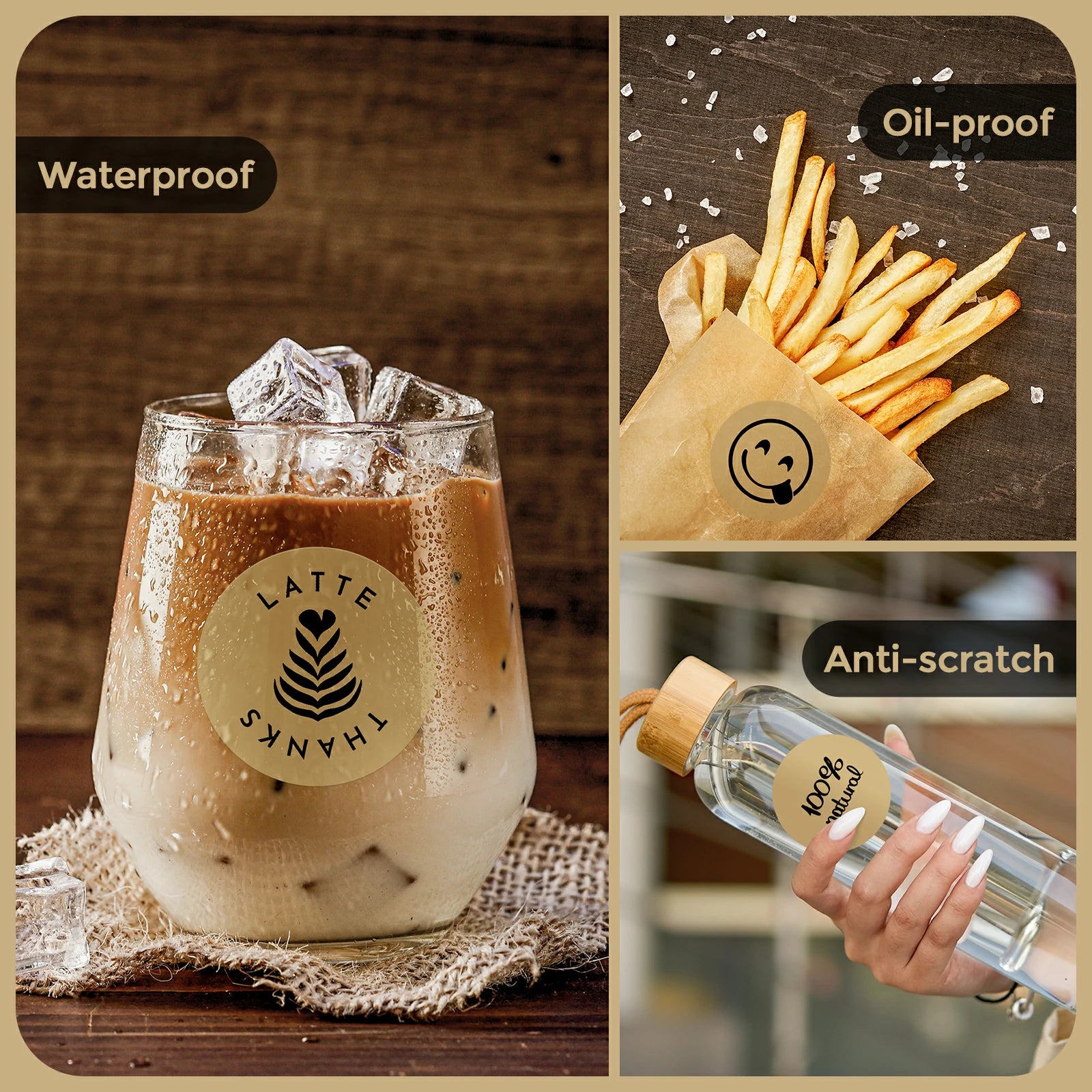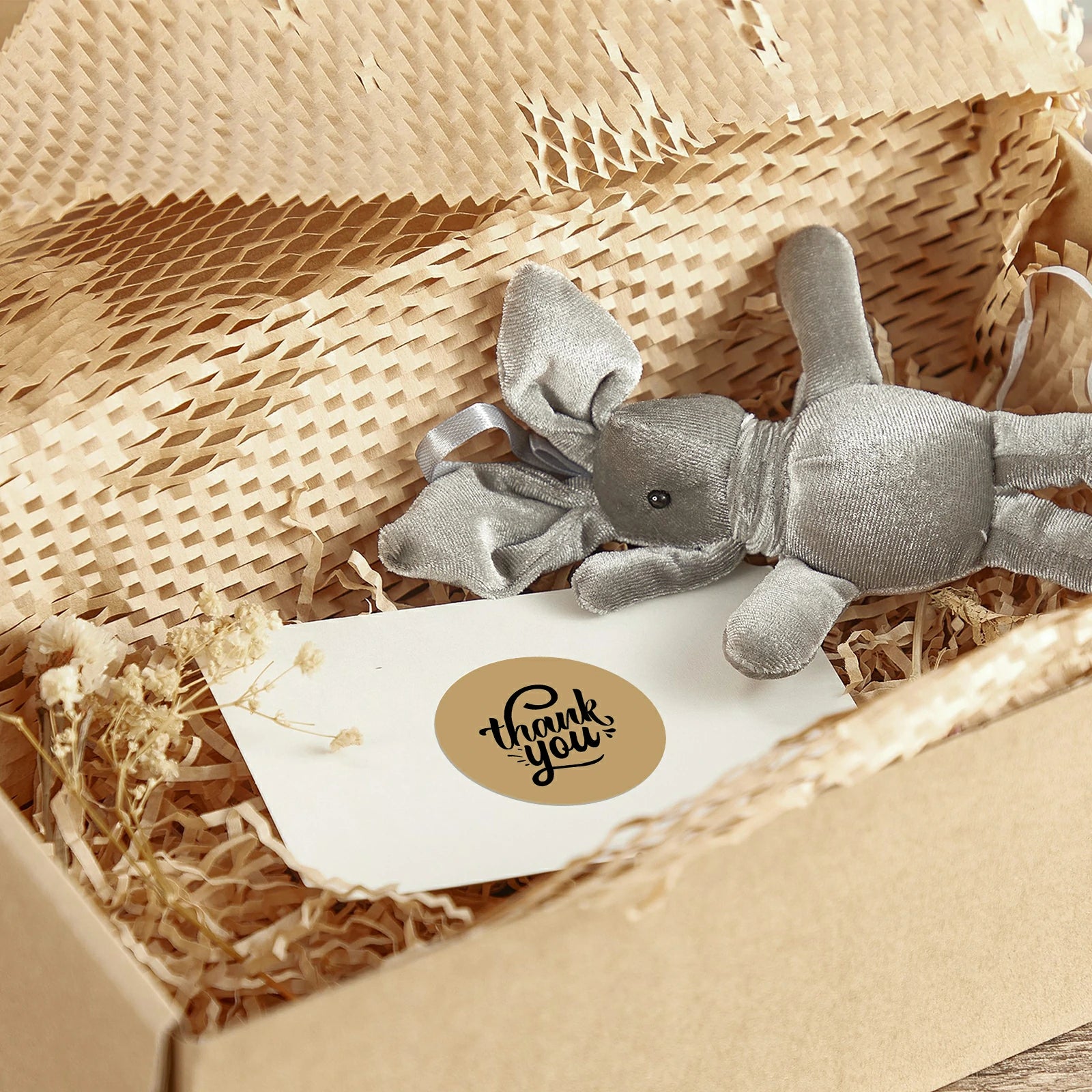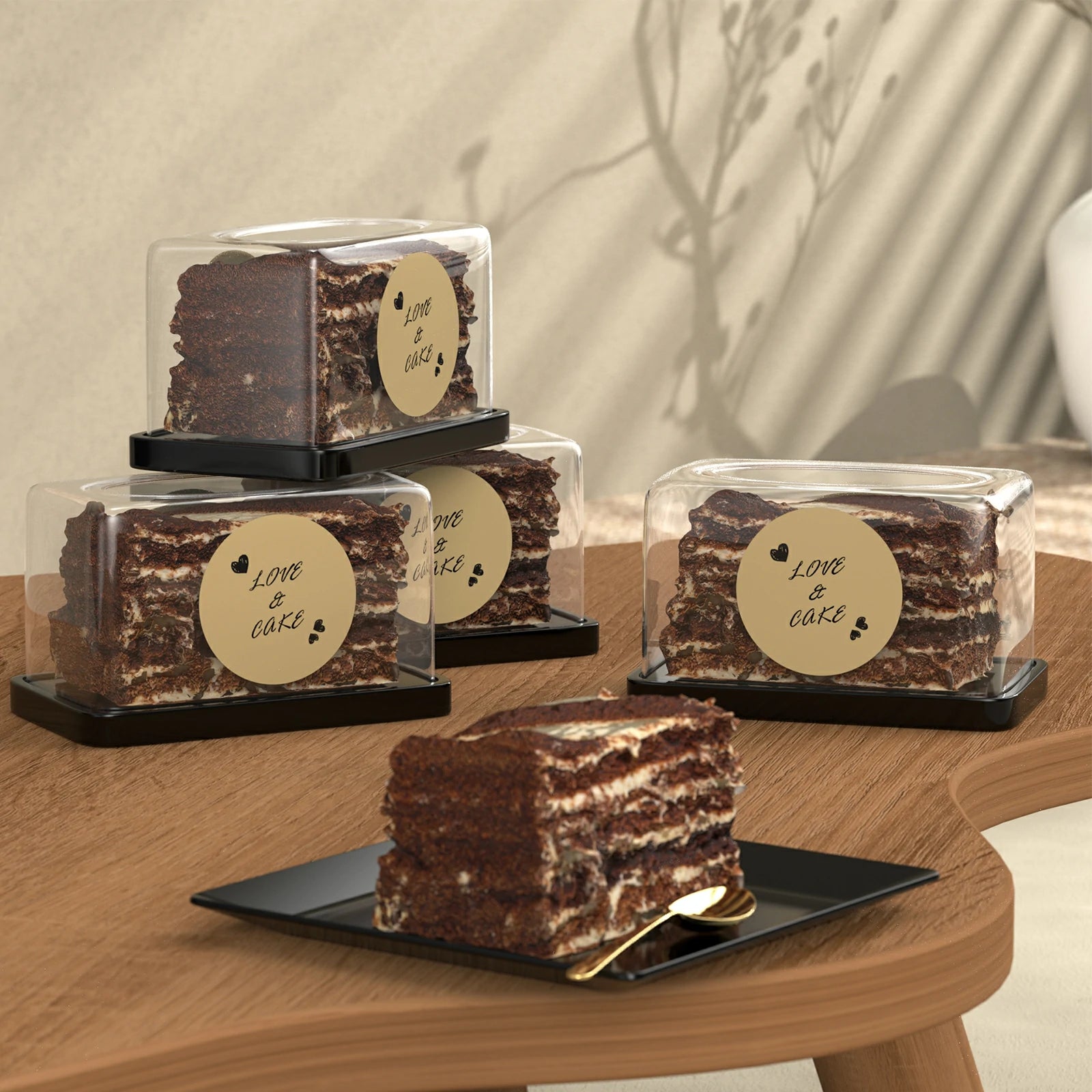 MUNBYN Brown Kraft Thermal Sticker Labels
· Matte Circle: 50.8 x 50.8mm. 750 Labels Per Roll.
· Glossy Fancy Frame: 38.1 x 63.5mm. 500 Labels Per Roll.

· Direct Thermal Label. BPA & BPS Free.
· Black-Print Only.
Official note
The first step before your use:
Let the machine adapt to the size of the label
1.Load at least 4 consecutive sheets of label into the printer.
2.Turn on the thermal label printer.
3.Press the FEED button and hold on.
4.Release the button when you hear one 'Di' sound.
5.Then, the printer will calibrate the label size and properties.